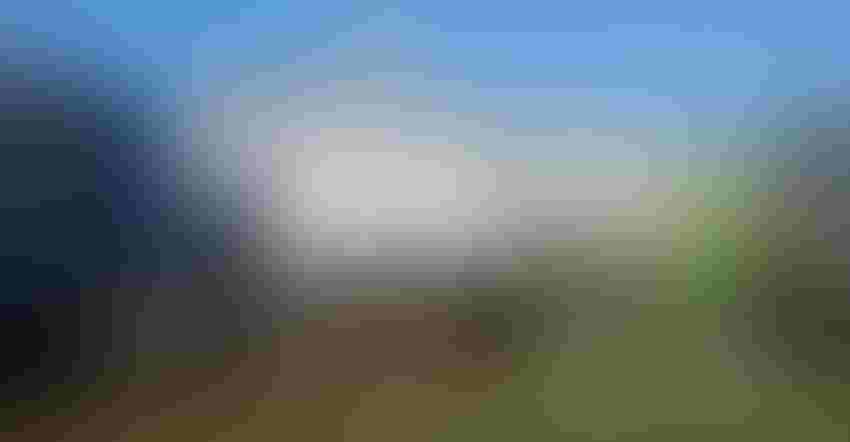 PROTECT YOURSELF: Be prepared for the unexpected; review your farm's liability insurance policy.
One of the most rewarding aspects of owning farmland or a farm business is the ability to share that lifestyle with others and working on that land day in and day out. One of the most frustrating aspects is dealing with the liability that comes along with that work. Like it or not, exposure to legal liability continues to be a major concern among Iowa's farm families.
The risks of a potential lawsuit are all around us. Those risks may come from property disputes, farm accidents, negligence by employees, agritourism or recreational uses of the property, or events beyond our control, such as weather or other natural disasters. The key to protecting your farm operation, farm assets and family is to make sure your liability coverage is sufficient to defend you and protect the farm if one of the above events occurs.
Some recent cases
In the past, we've discussed these issues in depth when the Iowa Supreme Court decided a few prominent cases. You may remember the Sallee v. Stewart case where a woman chaperoning a school visit to a dairy farm was injured in a fall out of a haymow.
The court ruled that Iowa law did not protect the owners of a dairy farm from liability. After that decision, the Iowa Legislature did amend Iowa's Recreational Use statute to broaden the definition of "recreational purpose" and provide more protection for landowners allowing visitors onto their land, but there is still risk in certain situations.
In Boelman vs. Grinnell, the Iowa Supreme Court held that a contract feeding endorsement to a farm liability insurance policy did not cover the loss of hogs due to suffocation, even though the farmers believed they were covered in that circumstance. In 2017, the Iowa Appeals Court agreed with a Polk County judge and denied a contract feeder any liability insurance coverage for 837 market-weight hogs that died in his building due to a breaker tripping.
In the case, Schulz Farm Enterprises Inc. vs. IMT Insurance, the Appeals Court denied insurance coverage even though Schulz's contract feeder had purchased a "custom feeding endorsement" to his farm liability policy.
Understanding your coverage
Whether we agree or disagree with the court's interpretation of our laws, the decisions remind us that farm families should carefully review their liability insurance policies routinely and form an overall strategy for farm liability protection, including assessing the liability risks presented by their specific operation. Here are a few practical tips for reviewing your liability coverage:
• Does your policy cover your unique situation? An insurance policy is a contract between the policyholder and the insurance company. The coverage provided depends upon the terms. When you purchase a farm liability policy, be sure to explain to the agent or other adviser, as much as possible, what your operation looks like. You may also consider getting an individual written coverage opinion from the insurance company if you have special circumstances, such as regularly hosting farm tours.
• Read your policy. While the task of reading your policy carefully may seem monotonous, you will be glad you did it, especially if you encounter an event beyond your control. If your agent can't answer your questions, ask them to pose the question to someone in the organization that can provide a detailed answer in writing.
• What activities are actually covered under your policy? Maybe the more important question is, What is not covered? A standard farm liability coverage policy will contain exclusions: a list of items that aren't covered. For instance, custom farming might not be covered or other nonfarm activities. Several farm families own or operate "side businesses," such as trucking, hauling or excavation operations. You will most likely need additional coverage for these operations.
• Do you own horses or breeding livestock? Your policy might also include a "pollution exclusion clause," which could include a discharge of manure, fertilizer or other chemicals. Again, ask yourself, what unique risks are present in my farming operation?
• Who is covered? A major question to ask is whether coverage extends to your family members, employees and their representatives. In other words, who are the insured parties? An employer may be held liable for the acts of their employees. If an employee is hurt, do you have workers compensation coverage?
• Waivers and releases may offer some protection, if limited. Due to another recent Iowa Supreme Court case, a release signed by a parent of a minor child on a field trip does not apply to the child. Waivers can offer protection for liability claims by adult visitors, but any waiver should be prepared by an attorney for each individual situation.   
Do you have enough coverage?
What coverage amount should you have? Some insurance experts say that while $1 million worth of coverage used to be enough, with increased land values and increased risk, it may be necessary to investigate more coverage. Look at your balance sheet with your insurance agent, your lender or financial adviser and ask whether your current coverage limit would protect the current value of your farm.
Plan for the unknown. While we can't predict what the future holds for the farming operation, we can manage risk by looking at farm liability policies as risk management tools. You may want to run some "hypothetical" situations by your insurance agent and see what coverage would or would not apply.
I hate to sound like a broken-record, but, as always, consult with your legal counsel or an insurance expert if you are unclear about the coverage your farm liability insurance policy affords your family.
For next month, we'll discuss what, if any, impact there will be for Iowa hog producers in light of the recent outcome of nuisance lawsuits in North Carolina.
Herbold-Swalwell is an attorney with Brick-Gentry in Des Moines. You can contact her at [email protected].
Subscribe to receive top agriculture news
Be informed daily with these free e-newsletters
You May Also Like
---