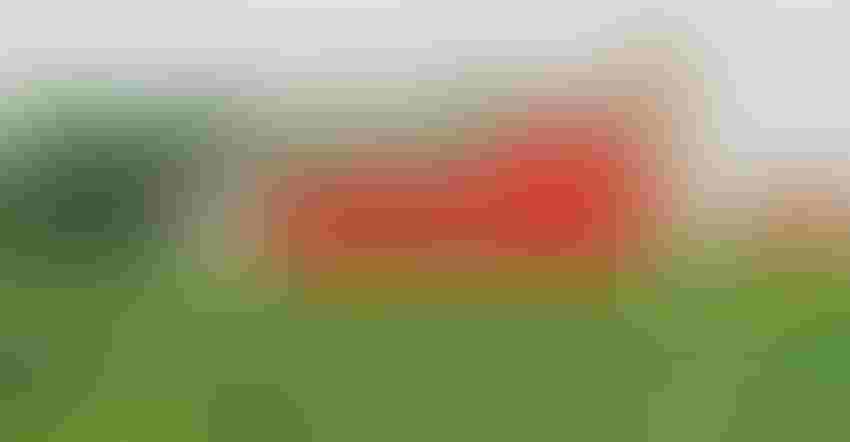 ECONOMIC DEVELOPMENT: The weekend will kick off on Feb. 2 with Groundswell, a one-day conference of sessions on do-it-yourself economic development and engaging in local government.
Farmers from across Wisconsin will gather Feb. 2-4 at Chula Vista Resort in Wisconsin Dells for the 87th annual Wisconsin Farmers Union State Convention. Throughout the family-friendly weekend, attendees will join in networking, workshops and shaping the policy that will guide WFU in 2018.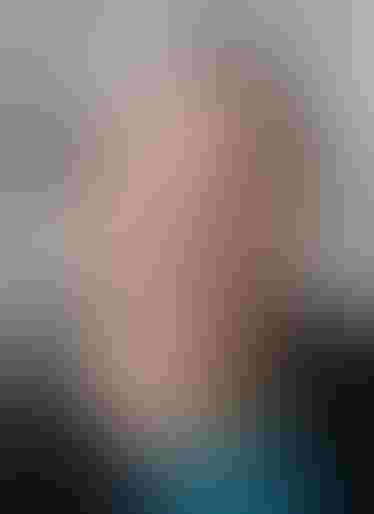 The weekend will kick off on Feb. 2 with Groundswell, a one-day conference of sessions on do-it-yourself economic development and engaging in local government. Sarah van Gelder (left), author of "The Revolution Where You Live: Stories from a 12,000-Mile Journey Through a New America" and cofounder of YES! Magazine will serve as keynote at the pre-convention event, sharing stories about communities building power and making change. Attendees will learn how business owners, cooperatives, family farmers and others are working to bring hope back to Main Street. The cost to attend is $65 for nonmembers (includes one-year family membership) or $35 for members.
From 6 to 9 p.m. on Feb. 2, the WFU Foundation Fundraiser: A Night in The Pines will celebrate the legacy of Wisconsin Farmers Union Kamp Kenwood and raise funds for facility improvements at the historic camp. Admission is $50 per person including a buffet dinner, or $10 per person for later entry at 7:30 p.m. to join in for dessert and the live auction. Tickets are available at wisconsinfarmersunion.com/convention. WFU is soliciting raffle baskets, products, art and other donations for live and silent auctions at the convention. If you are interested in donating, contact Amanda Kollwitz at 715-723-5561 or [email protected].
The official convention kicks off Feb. 3 with workshops and a presidential address from WFU President and Westby dairy farmer Darin Von Ruden.
That day's banquet keynote will be John Ikerd, who will present "The Economic Colonization of Rural America." Ikerd, a professor emeritus of agricultural economics, was raised on a small dairy farm in southwest Missouri. He worked in private industry for a time and spent 30 years in various professorial positions at state universities. Since retiring, he spends most of his time writing and speaking on issues related to sustainability, with an emphasis on agriculture and economics. He is the author of six published books.
Other workshop topics and presenters will include:
• "The Next Generation of Farmers" with Chris Holman of Nami Moon Farms, WFU District 6 director and member of the National Farmers Union Next Generation Advisory Council
• "Farmers Union History" with Tom Giessel, NFU honorary historian
• "Funding a Value-Added Ag Enterprise" with Paul Dietmann and Sai Thao of Compeer Financial
• "A New Local Agri-Food System" with John Ikerd, professor emeritus of agricultural economics
• "Outside Investment in Agricultural Land" with Johnathan Hettinger, Midwest Center for Investigative Reporting
• "Searching for Sustainability Screening" with producer Val Dantoin Adamski
Friends of the Family Farmer and membership awards will be presented during a luncheon on Feb. 3. Other activities throughout the weekend will include a concurrent Youth Co-op Convention, the Torchbearer's Award Presentation for youth program graduates, a silent auction and a Sunday morning interfaith service.
The convention is open to the public, but only member delegates may vote on policy issues. On the final day of convention, delegates will elect or re-elect directors for the WFU board. Up for re-election this year are District 2 Director Dennis Rosen, Dunn, Pepin, Pierce and St. Croix counties; District 6 Director Chris Holman, Adams, Columbia, Green Lake, Juneau, Marathon, Marquette, Portage, Waupaca, Waushara and Wood counties; and District 7 Director Tina Hinchley, Dane, Jefferson, Kenosha, Racine and Walworth counties. Rosen has announced he will not seek re-election. Two delegates will also be elected to represent WFU at the National Farmers Union Convention March 4-6 in Kansas City, Mo.
Visit wisconsinfarmersunion.com/convention for more details and to register. For more information, call the WFU state office at 715-723-5561.
Source: WFU
Subscribe to receive top agriculture news
Be informed daily with these free e-newsletters
You May Also Like
---