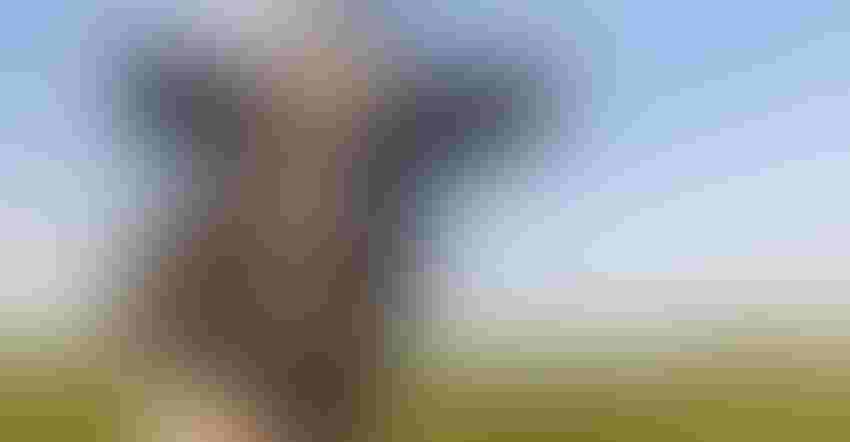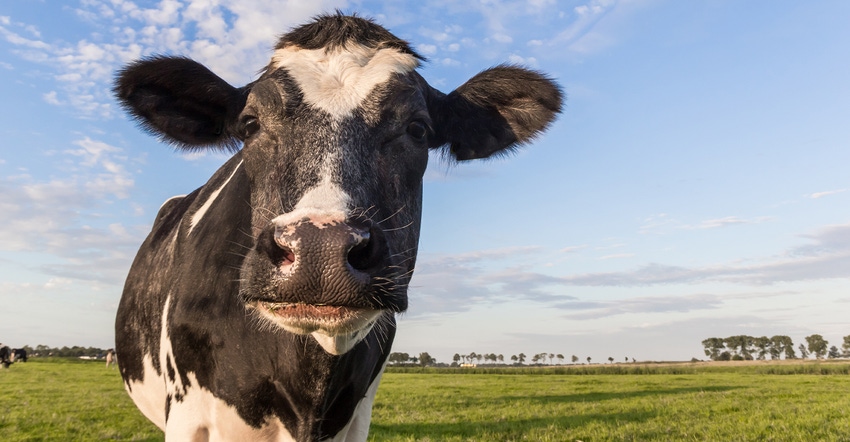 BETTER PRICES: Dairy farmers can move into 2020 with a brighter outlook on milk prices.
Getty Images
Dairy economists from the University of Wisconsin-Madison are bullish about the Class III milk price in 2020.
In 2019, Class III averaged $16.96, which is $2.35 higher than the 2018 average price. Bob Cropp believes the price in 2020 will average about $18. Mark Stephenson is optimistic it will average more than $18.
"Inventories of stored dairy products all over the world are down," Stephenson says. "I think that bodes well for stronger prices in 2020."
Strong Class III milk prices in the fourth quarter really provided a boost to the 2019 average, Cropp says.
"The Class III price in November was $20.45, which was the highest it has been since 2014," he notes. "We had quite a run-up in Class III prices in the fourth quarter of 2019."
While overall milk prices are improving, Cropp and Stephenson note that January and February 2020 Class III milk futures have declined significantly from the high of $20.45 in November. The Class III milk price for December was $19.30. Class III futures prices on Dec. 30 were $17.10 for January and $17.16 for February 2020.
As a result, Cropp thinks the first-quarter Class III price will average $17.40, which is still more than $3 higher than in 2019's first quarter. The Class III price in 2019 bottomed out last January at $13.89.
"I think we'll do a lot better in the first half of 2020, and about as good, maybe better, in the second half," Cropp says.
Stephenson agrees. "I think we'll have a better year in 2020 than 2019. I'm a bit more optimistic, especially for the second half of 2020. I think we'll have a good third quarter because we'll have an even better year than we had in 2019. I think we'll start feeling some benefit of tighter world supplies in the second half of 2020. I'm encouraged by what I see longer term."
Minimal expansion
The latest USDA milk production report highlights the ups and downs of 2019. According to USDA, dairy producers responded to the promise of higher milk prices by adding 5,000 cows in September and 9,000 cows in October. But they paused in November, and the U.S. dairy herd held steady at 9.331 million head.
There are 27,000 fewer cows than there were in the national milking herd in November 2018, the narrowest year-over-year deficit since the middle of 2018. The promise of better revenues encouraged some dairy producers to fill their barns, but significant expansion remains limited.
Cropp believes milk production will increase 1.4% in 2020. Milk output in the U.S. reached 17.4 billion pounds in November, up just 0.5% from a year ago. In the first 11 months of 2019, milk production topped 2018 by less than 0.3%, according to USDA.
In October, milk output was up just 0.3% from the previous year in Europe and well below the previous year's record-setting volumes in New Zealand. High debt loads and ever-stricter environmental regulations are likely to keep expansions in check in both places. Demand for dairy likely is growing more quickly than global milk output, according to USDA.
New Zealand reported significantly higher export volumes for whole milk powder and butterfat products in November, and a respectable year-over-year increase in cheese exports. New Zealand's trade data signals that China remains hungry for imported dairy, which is likely to further reduce global dairy product inventories in 2020.
Subscribe to receive top agriculture news
Be informed daily with these free e-newsletters
You May Also Like
---