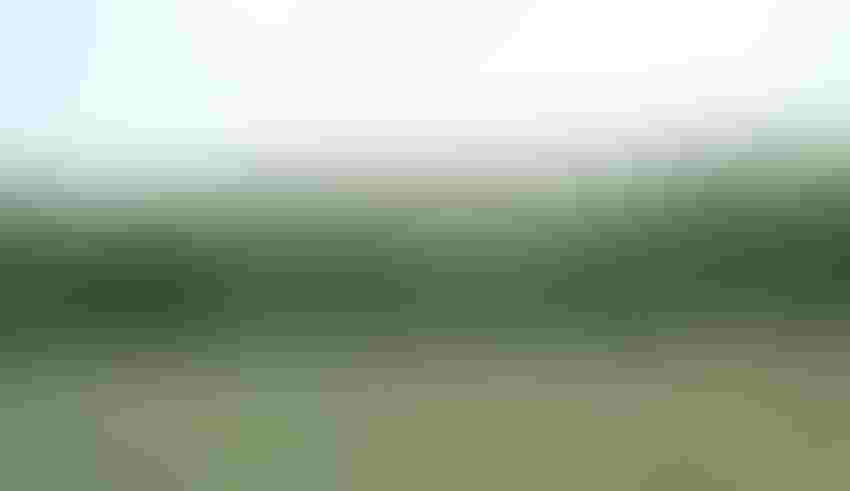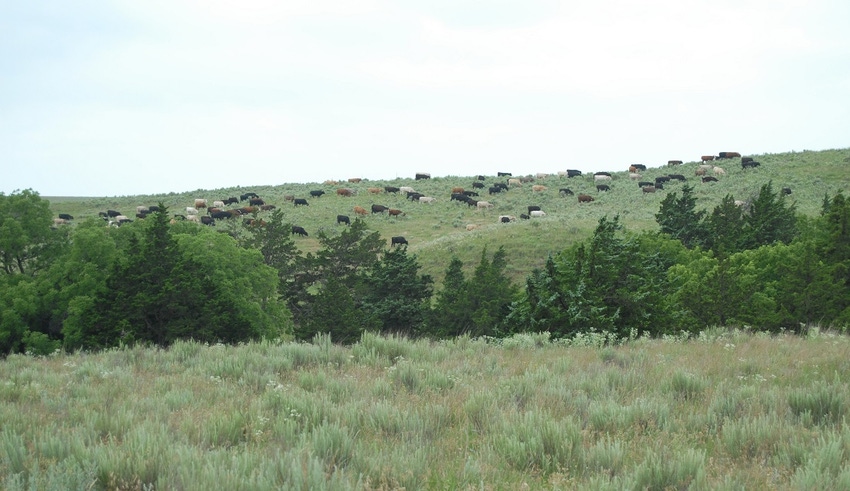 Land value and land costs are two different issues. Don't confuse them.
Alan Newport
What determines sale price of ranchland, or of anything else?
The answer is pretty obvious -- the market. But what establishes the market? It is the price at which someone becomes willing to sell and someone else becomes willing to buy.
My grandfather bought land in west Texas in the 1880's for 25 cents an acre. His friends thought he was crazy; a 2-year-old steer was only worth $20 and it took four acres to run a cow. Before you drool all over your paper, interest on operating loans was 3% a month. The point is that price is determined by the value -- perceived or real -- generated by the asset. For many years agricultural land was priced somewhere in the neighborhood of what a years' production would bring. Land that would return $50 an acre would be priced around $50 an acre. Land is still valued according to its production, but the forms of production have changed.
I was told this week about 30,000-acre ranch in the Chihuahuan Desert of West Texas that is on the market for $1,850 an acre. A realistic stocking rate on this ranch would probably be two to three animal units per section in the year it rains. They may not get $1,850 an acre but I have no doubt that the ranch will sell for what most ranchers would consider an obscene amount of money. It is unlikely that the person who buys this ranch will do so as a way to get into the cattle business.
Due to many factors, the price of most land has long since gone beyond what it could return in agricultural production. Here are a few:
Investment capital: Two major factors are finding a safe-harbor, long-term home for capital and shorter-term investments based on financial expectations. As a result, another commercial-size ranch on the edge of a major Texas city is for sale for $20,000 an acre. What will the sale of this ranch do to the value of other land in the area? There are people who make a lot of money buying land on the edge of urban areas and selling when expansion catches up to their area. These people and their speculation on land can be a good source of land to lease.
Perhaps an even larger factor is the value people place on lifestyle. People find real value on the ability to live in a more rural setting, have a garden and a horse for the kids (which quickly becomes three horses, a Shetland pony and two burros). The value is real but the monetary worth will only become available when the land is sold. An old but oft-true maxim is, "Ranchers live poor and die rich."
Wildlife and recreation has become a huge influence on land prices in some areas. Depending on how land is managed, this may or may not be a significant source of income.
All this is leading up to a question: Is it realistic to charge the cost of buying land to the agricultural operation when the price of the land is largely unrelated to agricultural production?
Owning ranch/farm land and operating a farm or ranch are two different enterprises. Even the most profitable enterprise may not be able to pay the mortgage on a high-priced piece of land but this does not necessarily mean that either buying the land or operating the ranch is not viable. Many of the great fortunes of the world are founded on real estate. The people building these fortunes found some way to generate income and plowed their profits into real estate.
Income from the land may not cover the expense of buying the land but buying land can be an excellent way to generate wealth provided that two caveats are met:
1. Land must be bought on the market and not inflated by temporary factors. The more attractive the tract is to the general public, the more outside income will likely be needed to make the deal work. Beware of the small ranch with the fantastic house!
2. You must have sufficient income left after meeting operation expenses to service the purchase and you must be willing to spend it for this purpose. It is not a good situation when money needed for family expenses must go to the mortgage.
Land is seldom a good investment for start-up operations when capital is in short supply. Both young people starting out and older people changing professions should think long and hard before signing a contract to buy land. Most of us would much prefer to own our land, but sometimes leasing makes the most sense.
Subscribe to receive top agriculture news
Be informed daily with these free e-newsletters
You May Also Like
---