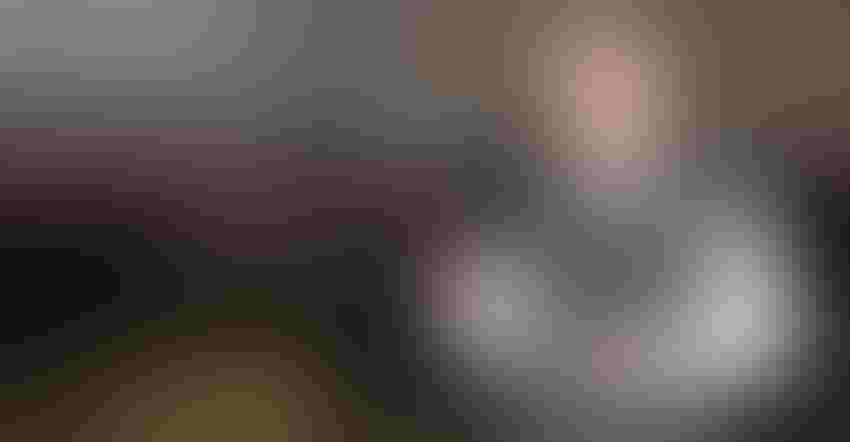 Dr. Jason Krutz, irrigation specialist for the Delta Research and Extension Center in Stoneville, Miss., provided a frank update on the RISER Program at the latest Mississippi Irrigation Summit.
Brad Robb
Dr. Jason Krutz, irrigation specialist for the Delta Research and Extension Center in Stoneville, Miss., knows all too well the U.S. Geological Survey-created model that is being used to estimate the Mississippi River Valley Alluvial Aquifer level continues to indicate a downward and unsustainable trend — losing over 300,000 acre feet annually.
As a participant in the Delta Sustainable Water Resources Task Force, he also knows if nothing is done to reverse this long-term trend, there will be negative consequences for the Mississippi farming community, and the entire Mid-South.
"We are urging producers to adopt three irrigation water management tools we know will start us down the path of slowing down and hopefully reversing that trend: Computerized Hole Selection (CHS), soil moisture sensors, and surge valves," said Krutz in his update on the latest news surrounding the RISER (Row-Crop Irrigation Science Extension and Research Program) during the recent Mississippi Delta Irrigation Summit.
If a producer is using poly-pipe to furrow irrigate, CHS (or Delta Pipe's Pipe Planner) must be in place, or the other two irrigation water management tools will not work.
"The water pressure in the poly-pipe is greater close to the riser, so to triangle out the wetting front and eliminate dry sections of the field while also preventing water drainage into the tail ditch, those holes have to vary in size based on certain factors," said Krutz.
A 20 to 25 percent reduction in water use and that same percentage reduction in pumping costs can be realized by adopting irrigation water management tools.
"Look at it like this, if you use CHS, you'll save around $10 an acre in fuel consumption, so basically you'll be getting your poly-tubing free. For every dollar invested in these environmentally friendly tools, we're seeing a $2 return. That's why we're seeing good producer adoption rates," adds Krutz.
The United Soybean Board and the Mid-South Soybean Board funded the survey being used to monitor producer adoptions. Almost 20 percent of Delta farmers adopted them in 2014, and nearly 50 percent of Mississippi producers are participating in the voluntary program to date.
The Delta Sustainable Water Resources Task Force includes organizations such as the Delta Council, Delta F.A.R.M., the U.S. Army Corps of Engineers and others. The NRCS also contributed $25 million to fund the purchase of flow meters and timers for wells.
Surge Valves and Soil Moister Sensors
Research confirms conventional furrow irrigation is about 50 percent efficient. Installation of a surge value can increase that efficiency to 75 percent, especially on silt loam soils where crusting often leads to tail water runoff.
"A programmed surge valve has two modes; an advance cycle and a soak cycle. After one section of a field is wet, water flow is diverted to another section. When the surge valve reroutes water back to the first field, flowing it over wet ground, it reduces infiltration rates and subsequent deep percolation losses," said Krutz.
Over the years, Krutz has found it common that many producers just default to some type of regular irrigation schedule because they have so many other responsibilities around the farm. Some growers may irrigate when they detect drought stress, when it may really be only heat stress.
"A plant's water requirements are usually lower in the vegetative stage of growth, increase during its reproductive stage, and lower again as it moves into senescing. A soil moisture sensor is an accurate tool to help producers create irrigation schedules based on actual crop needs and soil moisture availability," said Krutz.
The aforementioned survey found 50 percent of growers across Mississippi today are using soil moisture sensor technology. Water mark soil moisture sensors are being used to generate most of the data from which Krutz and his team are generating their recommendations.
"We have to slow or stop the aquifer's decline, obtain accurate water use volumes on permitted wells, and ramp up the water metering program, all to avoid increased regulation on the farming community. It's just difficult for me to understand why a producer would not want to adopt this technology," said Krutz.
 To learn more about and participate in the Delta Metering Program, visit the MDEQ Web site https://www.deq.state.ms.us/ and click on the program's link on the left side of the home page.
Subscribe to receive top agriculture news
Be informed daily with these free e-newsletters
You May Also Like
---