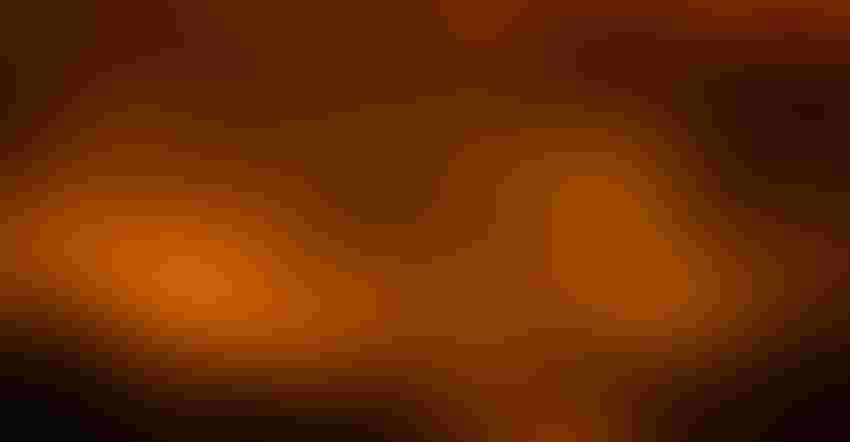 Wildfires in the West are often fueled by overgrowth on forest floors.
mack2happy/iStock/Thinkstock
Wow, just wow. That's kind of how I feel when I turn on the news and watch coverage of fires, hurricanes and more. Of course, the news only got interested in Western fires when wineries and subdivisions started "going up," but those of us who are in agriculture know the cost.
This week I was in the Southeast with a great group of farmers — which is kind of redundant, I find every group of farmers great for conversation. But this group included a few that got hit hard by Hurricane Irma — including a Florida grower who lost 80% of his greenhouses and buildings.
For Western producers who saw valuable grazing lands torched earlier this summer, there's a shared sense of loss. In this business, we know what it means when a farmer loses a building, crops, grazing lands, or livestock — it means starting over.
And that might surprise some out there who think that if you lost so much, it might be time to give it up. That's not the farm way; instead you take a deep breath, assess the damage and begin your recovery plan. And I'd be surprised if any farmer or rancher reading this would disagree.
I realize there can be losses no one can come back from. Loss of life in conjunction with one of these events could be a reason to call it quits, but I've heard too many stories of wives who took over the business with the loss of a husband; or very young children — perhaps in their late teens — who took on the farm when a parent was lost.
Why? Perhaps that's the question of the age for this industry. But during a meeting with that group of farmers this week, one commented that farming is hard, has long hours and faces financial challenges. But as he finished rattling off those "troubles," he concluded by saying, "We do it because we love it."
Evaluating 'love'
This time around, after a five-year slump in commodity prices and a continued soft price outlook, the cost of these latest catastrophes will be high. And it might be a period in time when some leave this business because the economics don't work out to rebuild. This is sharp-pencil time — when figuring losses and a rebuilding strategy will be tough.
There's also an opportunity here to reevaluate your operation. If insurance can help you rebuild, what do you rebuild? What do you leave behind? Those are questions you get to answer after you figure that you're moving forward. But that may not be easy.
There's no Pollyanna here. You love agriculture. Being outdoors, tending animals, conserving farmland and building the soil for a solid future are all important. But when nature slaps you in the face like some cad in a bad B-movie, you have to think about how you'll want to move forward.
With a clear head, you can do it.
The keys are simple: Enter every plan with a clear head and an open mind. If you have younger members in the family who help farm, listen to them. Rebuilding anew does allow you to avoid mistakes made in the past. And consider what to bring back. There's grief out there over these losses. As you move through the stages, remember one thing. You're still farming and ranching. Be safe and good luck.
If you have a recovery story you'd like to share, please send it along to me at [email protected]. We'd love to talk to you.
Subscribe to receive top agriculture news
Be informed daily with these free e-newsletters
You May Also Like
---