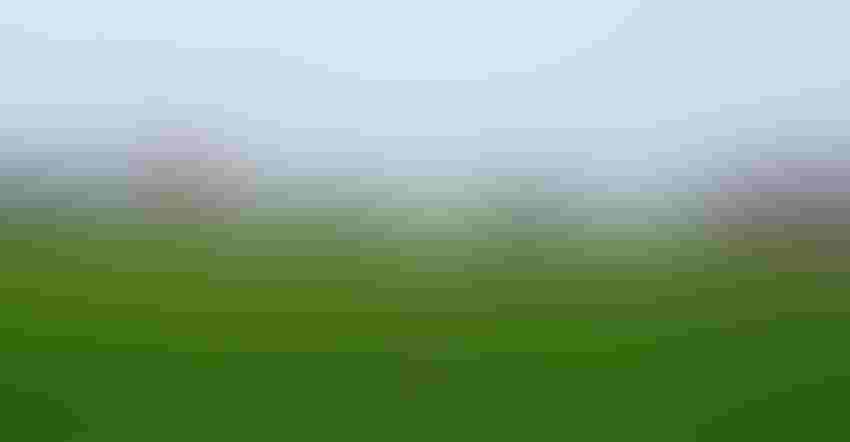 SEND IT IN: Whether you respond to the 2017 Census of Agriculture by mail or online, do not miss the chance to be counted, says Greg Thessen, NASS director in Iowa.
LesPalenik/ThinkstockPhotos
It's interesting that every time the farm economy softens, my phone starts ringing with farm executives wanting to talk about how to fix the challenges in their business. Yet, the seeds of today's problems were planted in the best of times yesterday.
The corollary to that is that you can do things today to position yourself for future success.
Here are a few areas where you can get traction during tough times, while your competitors are playing defense:
Know difference between accounting and finance. They work together. A banker uses your accounting records to decide on how to finance your farm. Banks are paid back with future earnings. Accounting looks backward and shows what happened, while finance looks forward.
Ultimately, bankers use forward-looking financial forecasting, not accounting, to determine creditworthiness. Run what-if, forward-looking scenarios for your bankers. Show them how you will make it work. Don't wait for them to show you how it will work. If the bankers are good, they will be impressed. 
Develop your team. Manage your team, mingle with them and ask questions. There is a tendency to give orders but resist the urge. Instead, ask questions and get input from your team.
Let them know you're looking for ways to improve the business and let them come up with solutions. A client recently had his best employee quit. When the employee was asked why he quit, he said there wasn't enough work to keep everyone busy. So why didn't he say something earlier? Simple: He wasn't asked.
Don't turn partners into adversaries.Think of your landlords, non-farm family members, equipment dealers and bankers. Think of your chemical and seed suppliers, your ag retailer. Your farm may be struggling, but their business and business model is going through a momentous change, too. Their phone is ringing with farmers beating them up on price.
Be different and help them improve as a partner by explaining what services you value. Manage your relationships now more than ever.
Don't wait until December to make decisions. Several items need attention as soon as possible:
All indications point toward higher interest rates this year and maybe into 2019. Run what-if scenarios to see what impact higher rates have on your cash flow and balance sheet.
Accurate record-keeping is crucial, as the margin for error is shrinking. Know your cost of production. If your farm has multiple enterprises, ensure accurate accounting between them. It will let you make decisions on where to invest your capital. For example, a dairy farm raises corn that is used to feed the herd. Know your profitability of the cropping operation separate from the dairy. The dairy should show it "paid" market prices for the feed to the cropping enterprise.
Negotiate from a position of strength. Many rent contracts renew in early fall, so knowing your exact financial position will let you educate the landlord and negotiate from a position of knowledge. If your numbers are tight, you will know the profitability of each rented acre. This will help you decide to renew the lease or let the acres go.
Focus on what you can control. Duke farms in North Dakota and always complained about high basis. After several conversations, I asked how long the basis has been a problem for his farm. He said, "Forever." A funny look came over his face and he suggested we talk about something else. Bingo! We were then able to focus on things Duke actually could control or at least influence.
During these tough times, it's easy to focus on the things we can't control. Instead, focus on sowing the seeds of future success with attention on key areas you can control. In time these seeds will grow and you will reap a bountiful harvest.
Schaefer is an executive management coach for farms and agribusinesses. Contact him at [email protected]
The opinions of the author are not necessarily those of Farm Futures or Farm Progress.
Subscribe to receive top agriculture news
Be informed daily with these free e-newsletters
You May Also Like
---