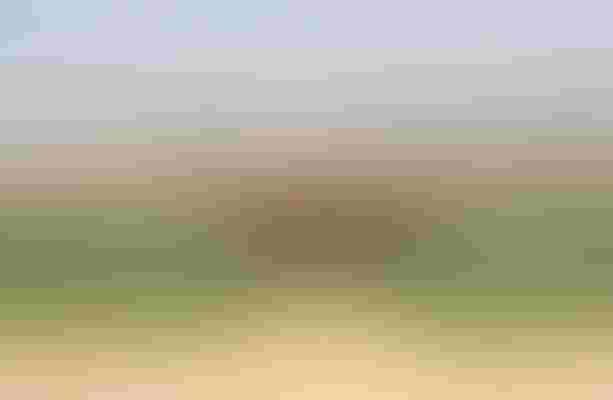 As livestock producers toil with concerns over drought, a subsequent loss of forage, and short and often distant hay supplies across the Southwest, rising meat production in recent months could spell trouble for cattle prices in May, June and July – and possibly longer.
According to Dr. Derrell Peel, Oklahoma State University Extension Livestock Marketing Specialist, the April inventory at major feedlots indicated about 11.7 million head and an increase of about 7.5 percent over numbers for the same month one year earlier – close to pre-report estimates. But March feedlot inventories, while only slightly lower than last year, marked the first time in 12 consecutive months of year over year placement increases.
"Decreased March placements are not an indication of fewer total cattle supplies but rather are a confirmation of the change in feedlot timing in recent months. Larger, drought-enhanced placements in recent months have built up feedlot inventories and have set the stage for larger than normal seasonal peak marketings in May and June," Peel revealed during a recent interview on the Radio Oklahoma Ag Network.
He said lower March placements were a reminder that while the timing of feedlot production has changed with cattle entering the feedlot earlier than usual in recent months, fewer cattle are now available for placement and the overall number of cattle is unchanged.
"The April 1 first-quarter breakdown shows that the number of steers on feed was 4.1 percent higher year over year, similar to the 4.4 percent increase on January 1.  Heifer feedlot inventories were up 14.0 percent compared to one year ago," Peel noted.
While herd growth has been mostly positive over the last 14 months, beef cow slaughter is mostly up, about 10.5 percent higher year over year. While slaughter rates are an indication that a small but positive herd expansion is possible in the new year, mitigating circumstances such as drought and potential problems associated with trade and exports could force cattle prices lower in the near term.
Industry anxiety in the market has risen over the possible complications caused by trade tensions, adding to newer concerns over drought that has already seen an uptick in slaughter numbers, with greater impacts expected this month and well into June, and possibly longer depending on worsening drought conditions and feed and forage availability.
Peel noted recently that markets have shown signs of higher tension, but he warns producers and the industry-at-large to remember that trade adds value, and the hope is that those trade tensions will diminish as new agreements are made or modified over time. During times when trade issues slow export of U.S. beef, strength may be found by higher domestic demand, a trend that has continued to rise over recent months.
As markets weaken and prices face possible declines for choice cuts, a strong domestic market for premium cuts of beef that become available at slightly lower prices could rise among domestic consumers, helping to offset a slowing of international markets over trade issues.
It is also possible that tensions between established foreign markets could force USDA to double-down on finding and developing new markets abroad or expanding beef trade with other existing markets other than those currently embroiled in recent trade issues.
On the downside of the issue, lingering or escalating trade tensions and concerns over a strengthening drought could continue to cause higher slaughter numbers, furthering declines in prices as an abundance of beef products become available.
Bloomberg reported last month that cattle futures have been sliding as market watchers expect higher slaughter numbers in the coming months as ranchers send their animals to feedlots, which could result in a bloated market by mid-summer.
According to the U.S. Drought Monitor, extreme and exceptional drought has spread across large areas of the Southwest and are expected to expand into the Midwest as summer approaches. The primary concern is that the drought is not expected to improve in the immediate future, further promoting unease among producers and market futures.
If drought conditions or trade issues grow in the weeks ahead, it will add to elevated feedlot inventories like those experienced in February, which jumped by 7.3 percent, and even larger numbers reaching as far back as last November when a near-14 percent jump was reported.
By some estimates, cattle prices are expected to decline by as much as 20 percent as more animals are slaughtered, which could result in a fall of about nine-percent at the retail market. While greater domestic consumer demand will most likely respond favorably to lower prices, producers will feel the weight of overall lower market prices.
Peel and other industry analysts say the direction of markets in the weeks ahead will most likely be led by drought and trade developments.
About the Author(s)
Subscribe to receive top agriculture news
Be informed daily with these free e-newsletters
You May Also Like
---