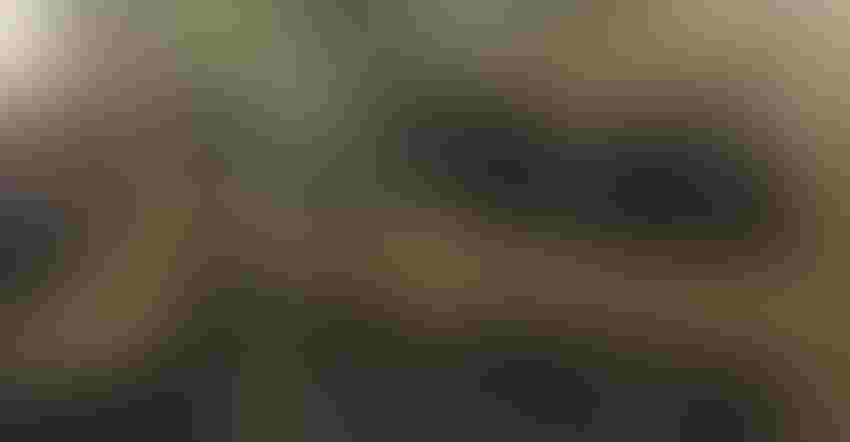 CHINA-BOUND BEEF: Gov. Pete Ricketts and NDA Director Greg Ibach joined Greater Omaha Packing on Wednesday in loading the first boxes of beef from Nebraska – and the U.S. – to be sent to China in 14 years
Photo courtesy of the Nebraska Governor's Office
Nebraska, the largest exporter of U.S. beef and the leader in U.S. red meat production became the first state to export beef to China in 14 years on June 14, when Greater Omaha Packing – assisted by Nebraska Gov. Pete Ricketts and Nebraska Department of Agriculture Director Greg Ibach – loaded the first box of beef from Nebraska bound for China.
"Companies like Greater Omaha are helping grow our state because they are ready to go to tap into that big market. That Chinese market has gone from being worth about $139 million in 2010 to being worth about $2.58 billion in 2015," Gov. Ricketts said. "That is tremendous growth as we see that rising middle class in China demanding higher quality products and of course we've got a great product offering right here in Nebraska."
The Chinese market had been closed to U.S. beef since the bovine spongiform encephalopathy (BSE) scare in 2003, when a cow in the U.S. was confirmed positive for BSE, also known as mad cow disease.
In May, it was announced that China would open the doors to U.S. beef, and final details concerning export requirements to resume beef shipments to China were released June 12.
Laying the groundwork
In recent years, Gov. Ricketts and Ibach noted, officials have been working closely with public officials in China to lay the groundwork for when China opens the market to U.S. beef again.
In 2015, Ricketts visited Beijing to urge the Chinese government to reopen the Chinese market to American beef.
In 2016, Ricketts, joined by Ibach, led a trade mission to China to share the story of Nebraska beef with potential customers in anticipation of the market re-opening.
Last year, Ricketts visited with then candidate Donald Trump about the importance of the Chinese beef market to Nebraska. President Trump subsequently pledged to make reopening the market a priority for his administration.
"It's a lot of different touchpoints we used to create that groundswell of support to get that beef to China and get the market opened up," Ricketts said.
On Sept. 16, 2016, a delegation of Chinese government officials spent the day at Greater Omaha Packing and toured the plant's production lines.
"We were told Greater Omaha was the only beef production facility this important delegation toured. The next day on Sept. 17 the Chinese government announced that after 14 years, trade of U.S. beef into China would be re-established and the specific verification criteria would be negotiated," said Henry Davis, Greater Omaha Packing president. "April 7, President Trump and Chinese President Xi Jinping agreed to a new 100-day plan for trade talks to boost U.S. exports and reduce United States trade deficit with China. Sixty-eight days later, after the agreement between President Trump and President Xi Jinping, we are shipping the first container of U.S. beef to China."
Beef exports will complement Nebraska's current successes in the Chinese marketplace with soybeans, distiller's products, and pork, Ricketts said. NDA and the Nebraska Department of Economic Development will work to identify future promotional opportunities in a continued partnership with Nebraska's beef community in an effort to increase the sales of Nebraska beef specifically in China.
Moving forward with China
Since 2005, Nebraska's share of the international U.S. beef sales have increased from 3.6% to more than 18%, and Nebraska's market share in Europe has increased from 5% to nearly 50% of total sales.
"By telling our story, by helping consumers understand and distributors and importers understand the product they're getting from Nebraska, how it was produced and by whom we're able to encourage and drive sales of Nebraska products," Ibach said. "We're going to continue that effort in China."
"It's an amazing opportunity – a $2.6 billion opportunity. If we can have the market share impact in China that we've had in some of these other countries, it'll be very exciting for companies like Greater Omaha and individual Nebraska farmers and ranchers," Ibach added. "Now we're going to kick it up a gear or two and get into high speed and look for opportunities to do promotional events, to inform Chinese consumers about the opportunity they have to purchase beef from the U.S. and specifically ask about beef from Nebraska." 
Subscribe to receive top agriculture news
Be informed daily with these free e-newsletters
You May Also Like
---