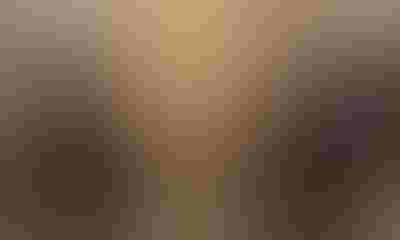 Experts at Bayer Animal Health suggest getting in front of seasonal pest problems before they become an issue. Preventive action is key as flies can negatively impact an operation's bottom line.
They offer three suggestions:
1. Clean facilities to remove any potential breeding areas, which includes removing leftover hay and other spilled feeds from winter feeding, limiting standing water to what is necessary, and paying attention to areas where moisture may collect.
2. Determine how to manage pests and gather the product and labor necessary for pest management.

Producers encouraged to take proactive measures for pest protection. (Photo: ZoonerRF/Thinkstock)
3. Implement management strategies and monitor their effectiveness throughout the year, remembering you may have to change your plan as the year progresses.
What's your pest defense?
The pest management plan should take into account what type of flies you are dealing with, their feeding habits, breeding areas and preferred resting spaces. This can help producers choose the best strategies and products. To help do this, Bayer developed the Defense Point system, which provides a guide for planning and treatment. It divides a producer's operation into multiple treatment areas, including:
- On-Animal — On-animal treatments focus on controlling pests that live or spend most of their time on an animal and can include ear tags, pour ons, on-animal sprays and dusts. These include the Tolfenpro Insecticide Ear Tag and Clean Up II, a new pour-on insecticide with IGR for topical application to control lice.
- Facility — Barns, pens, stables and other places where animals spend significant time also are prime locations for pests. Treating around these areas with products, such as baits, sprays or dusts, can control pests that could be causing damage to your facilities or transferring to the animal. DeltaGard, a new ultra-low volume cold fog insecticide, and Annihilator Polyzone a premise spray, offer options.
- Environment — Areas outside your facilities can be an issue as well. Treating areas surrounding your livestock buildings, horse stables, and feed storage with products such as baits, dusts or sprays, including DeltaGard or Annihilator Polyzone, can help control the pest population.
- Feed-Through — Manure can be a breeding ground and feeding location for several species of flies. By using a feed-through insecticide, such as Rabon Oral Larvicide, fly larva can be eliminated before they can mature and continue the cycle.
Watch for resistance
Producers also should consider what products they currently use for pest management to determine if there is a need for rotation. Rotation between products with different modes of action (MOA) can reduce the risk of insecticide resistance. Producers should rotate about every year and should rotate between different MOA groups, not just brands or active ingredients in the same chemical class.
Source: Bayer
Subscribe to receive top agriculture news
Be informed daily with these free e-newsletters
You May Also Like
---