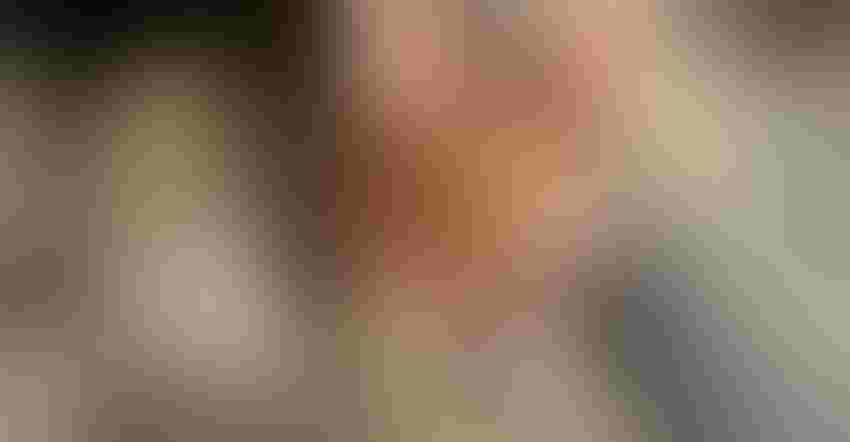 MORE HOGS ON HORIZON: New Pennsylvania pork facilities outpace the national average.
You're probably aware of the poultry industry's rapid growth in Pennsylvania, fueled by demand for organic and antibiotic-free eggs and broilers. Also on the rise in the Keystone State, though, are swine farrowing and finishing operations.
Since 2012, the state's hog inventories reported by USDA's Northeast Regional Office of the National Agricultural Statistics Service have steadily risen to 1.19 million head.The greatest uptick came in 2017. But a substantial number of swine facilities are still in or are just beginning their first year of operation.
Russell Redding, state secretary of agriculture, was recently at the opening celebration of one of the newest and biggest operations at Warrior Ridge Farms in Everett, Pa. Country View Family Farms invested more than $13 million in the new sow barn that will house 5,600 sows and create more than 20 jobs in Bedford County. Redding notes that the facility will generate more tax dollars than any other business in that township. "We're fortunate to have industry leaders like Country View Family Farms and the Clemens Food Group based here in Pennsylvania and committed to the future of our agriculture industry," Redding says.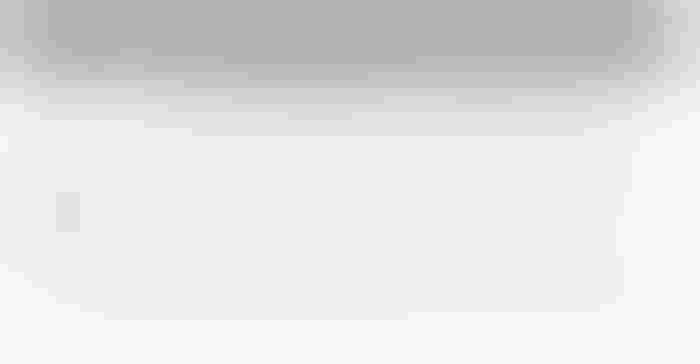 Country View Family Farms, a subsidiary of the Clemens Food Group, is a vertically-coordinated company that includes hog farming, food production, logistical services and transportation. The company markets products under its Hatfield, Farm Promise and other pork-related brands.
Still more hog barns
Numerous new operations have been partially funded via the Pennsylvania Industrial Development Authority and related finance agencies. PIDA has put new pork operations on farms with 15-year loans at a 2% fixed rate. Here are recent examples:
• Also in Bedford County, Lincoln Highway Farms LLC received a $400,000 PIDA loan for a 40,882-square-foot hog finishing barn on 172 acres in Napier Township. That barn will house 4,800 hogs. Lincoln Highway Farms, co-owned by Carl Egolf and son Adam, has a contract with Country View Family Farms.
• In Somerset County, Keith and Denise Leydig were approved for a $400,000 loan to help construct a 40,882-square-foot hog finishing barn on 135 acres of farmland in Brothers Valley Township. The new finishing barn has a capacity of 4,800 hogs.
• In Tioga County, Stonewall Pork LLC was approved for a $400,000 loan to build a 41,082-square-foot hog finishing barn on 10 acres of farmland in Jackson Township. The facility has an annual production of 9,296 hogs.
• In Chester County, Howard and Sandra Reyburn were approved for a $400,000 PIDA loan for two 20,212-square-foot hog finishing barns on the Reyburn's existing farm located at Oxford.
• In Lancaster County, Mitchell and Heather Shellenberger were approved for a $400,000 loan through EDC Finance Corporation to expand Shellenberger's farming operation with a 101-foot by 262-foot hog-finishing barn. That adds an additional 3,300 hogs to the farm's production cycle.
• In York County, Stewhills Farm LLC, owned by Adam and Jennifer Shearer, received a $330,000 PIDA First Industries Loan to build a 18,144-square-foot finishing barn on a 90-acre farm in Airville. The project cost $660,000.
PIDA is an independent authority regulated through the Pennsylvania Department of Community and Economic Development. The authority provides capital for building acquisition, construction and renovation work, machinery and equipment loans, as well as working capital credit. For more details, visit Pennsylvania Industrial Development Authority.
Subscribe to receive top agriculture news
Be informed daily with these free e-newsletters
You May Also Like
---