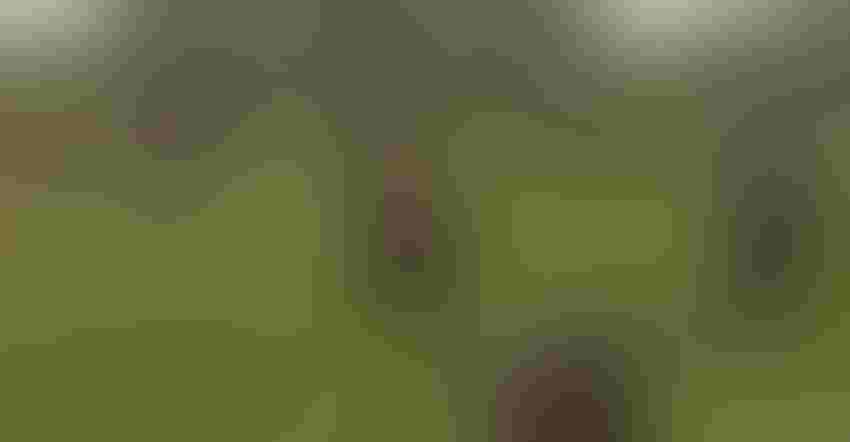 SOIL-TEST PASTURE: Consider committing time to sample the soil in your pastures. It could unlock new potential for increasing forage yield while managing input costs.
By Josh Kamps
In just another month or so, your 2019 calf crop will cross the halfway point of days to weaning, and we will start thinking about fall. As fall approaches, it's time to measure the forage available in the pasture, and prepare the land and cattle for the future.
We often don't consider the soil fertility level in pastures or realize the options available to extend days of grazing for our cow herds. Also, managing the "year-round nutrition" of the herd positions us for top calf health and performance. A little time spent planning now can lead to big benefits for the 2020 calf crop and grazing season. 
Late-season grazing
Pastureland is often thought of as land that isn't suitable for growing crops. But managing this valuable resource can pay big dividends in producing quality, top-yielding forage in a sustainable way. Have you ever soil-sampled your pasture? Reviewing soil sample results allows us to manage the soil fertility levels in pastures. According to Extension Publication A2809, grass pasture has nitrogen, phosphorus, potassium and micronutrient requirements. Consider committing time to soil-sample pastures. It very well could unlock new potential for increasing forage yield while managing input cost.                    
August is a good time to assess the forage level of pastures. Management decisions including time of weaning, sale of cull cows and limiting overgrazing are all better determined once the forage level has been estimated. Many techniques are available to estimate the amount of standing forage dry matter. One of the handiest is the Natural Resources Conservation Service Grazing Stick.
Days of grazing in pastures can be extended by weaning calves and removing the demand of lactation. Once calves reach 6 to 7 months of age, they can consume about half of the forage of a mature cow, and a lactating cow consumes significantly more forage than she does when dry. Because of these factors, it becomes more efficient to feed calves separately from cows as they travel farther along the lactation curve.
Will weaning earlier increase days of grazing on your farm and lead to more efficient beef production? Good results will come from combining good management and good recommendations with the cooperation of outside forces.
We are talking about the time of year when most beef cows are about to enter their second trimester of gestation. This can be a time of significant body condition change if forage levels are slimming and lactation continues. Ongoing research efforts around fetal programing have found important fetal development processes take place during all three stages of gestation. The second trimester is highlighted by muscle formation, which leads to pounds at sale time, meat tenderness and organ development, such as female reproductive organs. Adequate nutrition and ideal body condition scores are important to remain focused on as fall approaches. You are really considering the future production and profit potential of three separate beef animals at this one time.
Next year's success depends on the management decisions made this fall. Don't sacrifice a productive and profitable 2020 by overlooking key management decisions this fall. Understand the current soil fertility level of your pasture. Assess the forage available and be careful not to overgraze or draw down body condition of the cow herd. Ongoing research around fetal programing is necessary, but the results so far are clear: Attention to year-round nutrition of the beef cow is essential in reaching top levels of calf health and performance.
If questions remain about how to take on these initiatives, reach out to your local Extension educator — we are ready and willing to help! More resources are also available at the Wisconsin Beef Information Center website.
Kamps is the Layfayette County crops and soils/farm management Extension educator. This column is provided by the University of Wisconsin-Extension's Wisconsin Beef Information Center.
Subscribe to receive top agriculture news
Be informed daily with these free e-newsletters
You May Also Like
---