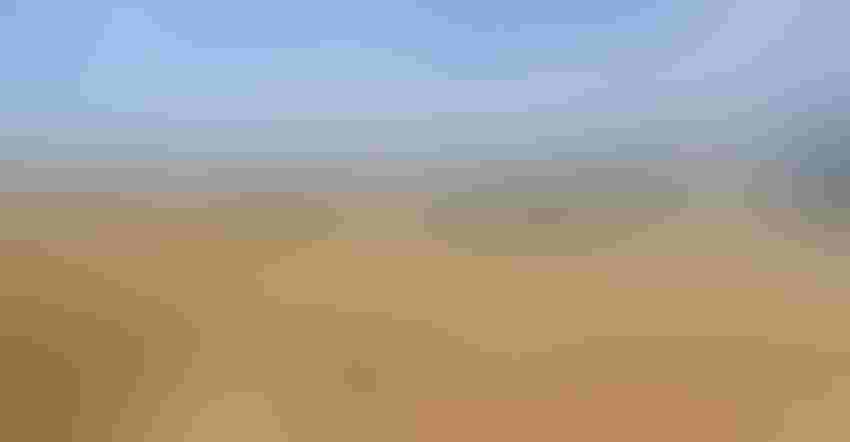 STILL USEFUL: The hog buildings in the background still have useful life left, even though the owner just erected a much larger, new building. Once these buildings are no longer needed, what will be their fate?
What do you do with an old livestock confinement building once it has served its useful life? At some point, farmers choose to build new rather than invest more money in an older building. Often these buildings have underground manure pits, which collected manure that fell through slats in the building's floor.
Some people convert such structures into shops, making a ramp to use the concrete pit to store equipment. Unused buildings can be converted into various other uses, as well. One producer is considering turning his into an aquaculture facility if he finds the right partner willing to invest in such an enterprise.
Kris Vance, communications specialist with the Natural Resources Conservation Service in Indiana, notes that sometimes, however, building owners decide the best option is to tear down the building, either because they want to build something else on or near the site, or because they want to return the site to bare land.
Cleaning up and closing a manure pit is often the most expensive part of the process. If an old pit poses an environmental risk, cost-share money through USDA's Environmental Quality Incentives Program may be available to help.
Prime example
Vance shares this story of a successful pit closure. A contractor in Fulton County, Ind., who also had hog buildings, worked with NRCS and the Farm Service Agency to close a pit for a producer in another county. Discovering that this option was available, he wanted to tear down one of his own older buildings that hadn't been used for a while and close the pit. He sought cost-share to help with the project.

UGLY SIGHT: An old livestock building was removed, and the pit remains. Closing a pit can be expensive. If cost-share is available, it can make such a project feasible.
The pit was still filled with manure and presented possible human and environmental risks as it was, Vance explains. As a first step, the manure was tested using funds through a Fulton County Soil and Water Conservation District grant program. Then the local Ceres Solutions branch spread the manure on cropland based on manure content and soil tests to get the right amount of nutrients where they belonged.
Then the pit was dismantled. Steel girding was recycled. Wood and contaminated concrete was landfilled. Concrete that wasn't contaminated was recycled as driveway aggregates.

START OVER: Here's what the location in the previous photo looks like now that the manure pit is closed, thanks to help from USDA cost-share funds.
It was a win-win-win, Vance reports. The landowner was able to dispose of the building properly, the environment was protected, and some of the building components were reborn for a new useful life.
Subscribe to receive top agriculture news
Be informed daily with these free e-newsletters
You May Also Like
---