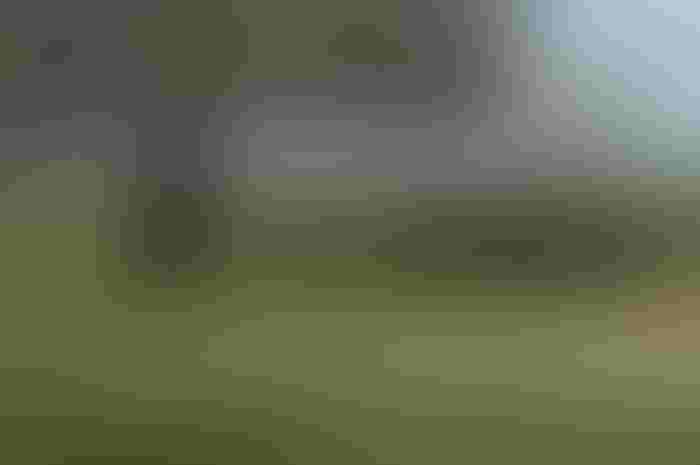 In spite of efforts in recent months to reduce risks along the Texas-Mexico border in Deep South Texas, state and federal officials are stepping up their war on unwanted invaders that continue to hitchhike across the Rio Grande into Texas, bringing with them potential death, destruction and the promise of economic hardship.
These invaders have been crossing into Texas for as long as time remembers, most often riding on horseback, stray livestock and wildlife, many of them taking up residence at local farms and ranches near the border and spreading their diseases to unsuspecting victims.
"We're down here chasing fever ticks," reports Dawna Michalke, Texas Animal Health Commission (TAHC) Region 3 inspector, one member of a team of state and federal inspectors trying to control an outbreak of cattle fever ticks in a temporary preventive quarantine area (TPQA) in Cameron County.
"These fever ticks are already out of the permanent quarantine zone and are now in the temporary zone. If they continue to move further into the state they threaten not just the livestock industry in Texas but the larger industry nationwide," Michalke added.
For the latest on southwest agriculture, please check out Southwest Farm Press Daily and receive the latest news right to your inbox.
TAHC is working in conjunction with the United States Department of Agriculture (USDA) and the U.S. Fish and Wildlife Service (FWS) to protect domestic livestock herds from contracting the dreaded Bovine babesiosis disease, a tick-borne, parasitic infection that causes significant mortality in cattle. It is the most important arthropod-borne disease of cattle worldwide.
Door-to-door process
"Within the blanket zone we are responsible for having our hands on every head of livestock, every horse. We are going door-to-door trying to scratch every animal and spraying or dipping them as needed in an effort to drive these ticks back to the permanent quarantine zone. It's not going to happen in a couple of weeks or a month, it's a lengthy process," Michalke says.
But an important one, according to TAHC Region 5 Director Dr. Brodie Miller.
"In the 1800s the Texas cattle industry lost as much as 90 percent of its herd to babesiosis and that potential still exists. It caused all other states to embargo Texas livestock because they were a threat to livestock across the nation," Miller said.
Babesiosis, commonly known as "Texas cattle fever," is a deadly disease caused by single-celled organisms transmitted by cattle fever ticks. According to USDA, the cattle fever tick, Boophilus annulatus, and the southern cattle tick, Boophilus microplus, are carriers of protozoa that inject the disease into the bloodstream of the tick's host. The protozoa attack red blood cells, resulting in acute anemia, an enlarged spleen and liver and rapid death in up to 90 percent of infected cattle.
TAHC and USDA-APHIS jointly established the new temporary Cattle Fever Tick Preventative Quarantine Area in Cameron County last October when herds of Nilgai antelope known to be infected by disease-laden ticks helped to spread the disease-carrying ticks to nearby livestock operations.
Nilgai connection
In addition, a Nilgai herd reduction has been in progress to help control the spread of the ticks that carry the disease. Nilgai are known to roam far and wide and are capable of carrying the ticks further into the interior of the state. The TPQA includes about 223,000 acres of coastal land, presenting a major task to inspect all bovine and equine in the area.
TAHC was organized in the early 1900s as a result of problems associated with cattle fever ticks. Nearly 110 years later, animal health officials continue to struggle with preventing the ticks and the diseases they carry from crossing the international border into Texas.
In 1906 a permanent preventive quarantine zone was established along the border running from the tip of Texas to near Del Rio, a distance of about 500 miles. At its widest, this permanent border zone stretches into Texas by up to 10 miles.
Miller warns that ticks riding on the backs of strays from Mexico and by wildlife that cross the border can occasionally create an outbreak outside of the permanent quarantine zone. When that happens, rapid response is required before the problem spreads to interior areas of the state.
The temporary quarantine restricts the movement of livestock and equine from the area without first undergoing inspection and treatment as needed. Officials say this is the only way to slow and hopefully manage the movement of ticks carrying the disease.
"What we are trying to do is inspect every horse and every head of cattle to not only identify problems where they exist but to prove what is not there as well," Michalke says.
The goal, Miller adds, is insuring out-of-state markets that Texas cattle are safe and tick and disease free to prevent serious economic problems like the ones that occurred in the 1800s.
For the latest updates on TAHC-USDA tick eradication efforts in South Texas, watch the latest video update and report.
Subscribe to receive top agriculture news
Be informed daily with these free e-newsletters
You May Also Like
---