Belatedly, beef expansion may be under way
Belatedly, beef expansion may be under way
Calf pricesare at "unprecedented levels," says John Anderson, deputy chief economist for the American Farm Bureau Federation, Washington. "This year, we saw prices drop through spring and bottom out in early summer, followed with a really strong market through the fall. To a large extent, that's a reflection of the market's reaction to tight numbers and a decline in corn prices. As corn prices have come down, it has provided support for calf prices."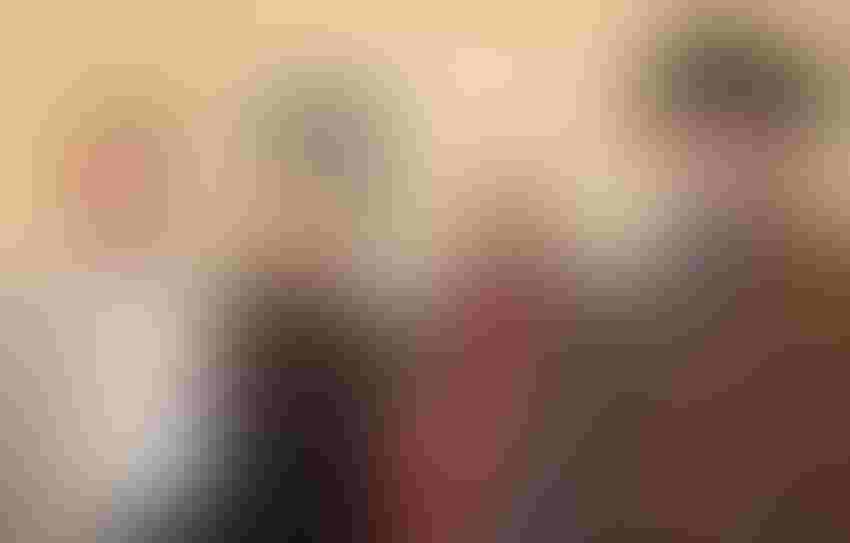 <p><em><strong>WILLIE HUDNELL, from left, Brenda Adair, Rachel Jones, and Lamar Boren, all from Meridian, Miss., were among those attending the annual convention of the Mississippi Farm Bureau Federation.</strong></em></p>
In the fall of 2012, says John Anderson, "Everybody was saying we'd have about a 5 percent decline in beef production in 2013 — that we'd get back into herd expansion, producers would hold females off the market, and we'd get tighter numbers overall.
"And everybody was wrong," he said at the Mississippi Farm Bureau Federation's annual meeting.
"We started 2013 expecting a big drop in beef production, and we did see a modest decline in the first quarter. But, second and third quarter production was actually higher than the previous year. We're seeing a drop in the fourth quarter, but for the year overall, the decline is only going to be maybe 1 percent or so."
The reason, says Anderson, who is deputy chief economist for the American Farm Bureau Federation in Washington, is that "we didn't get the expansion that had been expected.
Ag news delivered daily to your inbox: Subscribe to Delta Farm Press Daily.
"We moved a lot more females into the mix than we thought we would; early in the year, we culled cows a lot more aggressively than expected; and we got more production than we expected. So the big break in beef production that everyone had been talking about for several years didn't happen.
"It looks like it may be happening now — like we may be just in the beginning phase. If we look at cattle on feed, size of the beef cow herd, calf crop numbers, we do have tight cattle numbers overall."
Anderson says he considers cattle on feed numbers "a good mid-point in the supply chain," and 2013 numbers have consistently been running 5 percent to 7 percent below last year's cattle on feed numbers.
SEE ALSO: On Megeehee farm attention to detail pays off in quality cows
"We don't have enough cattle to keep the feedlots full. We've all heard of lots that are 60 percent full, 40 percent full, of packing plants and feedlots that have closed. These are the symptoms of having fewer cattle available."
There are "some confounding numbers," he says. "Even though cattle on feed numbers are down, last month we had a big jump in placements, almost at the 2009-2011 average, when we had a lot more cattle to pull from.
"Where do those calves come from, and what does that say about future availability as we look ahead the next three to five months? My interpretation of the placement numbers is that we had a really strong fall calf market, and it was tough to hold on to anything that could be loaded on a truck and sold. The market was saying, if you've got 'em, send 'em to market — and that's what people did
"We saw a lot of calves get pulled ahead, and because of that I think we'll see future numbers lower than they would otherwise have been."
Corn price drop a plus
Calf prices, Anderson says, are at "unprecedented levels. This year, we saw prices drop through spring, bottom out in early summer, followed with a really strong market through the fall. To a large extent, that's a reflection of the market's reaction to tight numbers and a decline in corn prices. As corn prices have come down, it has provided support for calf prices."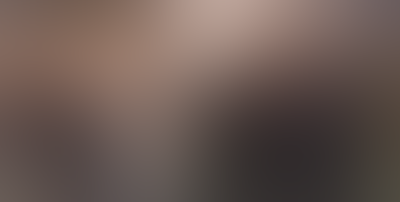 The 2012 Midwest drought and subsequent high corn prices put a lot of pressure on calf prices.
In 2012, he says, "We were looking at large plantings of corn, a fantastic early season situation, and crop progress numbers that were eye-popping. We were bidding up calves, thinking corn was going to be cheap. Then the drought came along, and corn prices really took off, which dropped the cattle market to a lower level, where it mostly hung for the rest of the year.
"This year has been almost a mirror image of last year's feeder cattle picture. We started out with a terrible situation; planting progress was slow, prevented planting acres were expected to be in the millions, and we were going to be in real trouble — a multi-year bad weather pattern, basically gloom and doom, that kept corn prices up and put a lot of pressure on calf prices.
YOU MIGHT LIKE: Andy Milstead — Row crops and cows a winning combo
"Now, we're looking at a pretty strong market. We've kinda topped out — mainly a reflection of what's going on with wholesale beef prices. We're having a hard time moving up to a much higher level, so everyone's kinda holding what they've got and waiting to see what moves next."
Last January, Anderson says, "We had about 2 percent more heifers than had been held back as replacements,  but the numbers suggest to me that very few of those heifers actually made it into a herd.  They ended up going into feedlots and coming out in the middle of the year.
"We had an interesting expansion last fall, but there didn't seem to be much follow-through on it. If we look at feedlot places, beef production, and heifer slaughter, most of these eventually ended up on somebody's plate."
Cow slaughter has slowed
There has been a lot of expansion talk this fall, Anderson says, "But it's really hard to look at market reports and see what's going on with replacement heifers. There has been some interest in heifers, and a lot of interest in replacements. With lower feed prices reducing the carrying cost of holding heifers, we do definitely see definitely that cow slaughter has slowed. That may partly be that there's just not many left to draw from.
With lower feed prices reducing the carrying cost of holding heifers, cow slaughter has slowed.
"But, if we look at cow slaughter numbers for the first half of this year, particularly the second quarter, we were slaughtering cows at about the same rate as 2009-2011 — and that's pretty remarkable considering how fewer cows we have in places like Texas and Oklahoma than we had back in that period.
"That's a pretty aggressive rate of culling early in the year. But it has dropped off dramatically since the middle of the year, and now we're running as much as 12 percent to 14 percent lower than a year ago in terms of cow slaughter.
MORE: Sayonara to cows and chickens?
"We really do seem to have slammed on the brakes for culling cows. Those cattle that are in the breeding herd now, it looks like producers are trying to hold them together as much as they can, which suggests there's probably interest in keeping heifers.
"The big placement number last month gives me a l bit of pause. A lot of those would have to be heifers that might otherwise have gone for replacements. But on balance, I'd have to say interest has shifted toward expansion."
However, it's going to be a slow process this time, Anderson says, "just because of the numbers we have. We've got high prices and we want to keep as much production as we can. Balancing that with interest in expansion, I think we're going to see slow expansion as we go through this cycle."
He says, "I'm a little surprised, with the big drop-off in slaughter, that prices have basically been steady, with a little pop in September. That's much better than a year ago, but I would have thought we'd see a bit more improvement in slaughter cow prices to try entice a few more to come to market. These are some really big year-over-year drops in cow slaughter.
"If we look at prices across the sector, they're very good historically. We're basically now at close, or at record price levels, for fed cattle: in the low $130s, a level we've never held on to before. It's a strong market, with most of the support coming from the supply side — a really tight supply situation."
Boxed beef cutout value has helped some in the last few weeks," Anderson says. "We're knocking around $200 per hundredweight on the wholesale choice cutout value. If we're going to get much over the low $130s, where we are now in the fed cattle market, I think this cutout value has got to run up some more, at least to the highs we saw earlier in the year.
"So far, it hasn't been able to do that, and I think that's becoming a limiting factor on fed cattle prices — a lot of buyers are saying if we're going to sustain these values, we've got to see a higher wholesale price. To this point we've bounced around the $200 mark and haven't been able to push beyond that.
"For producers to start feeling better about taking another step up in what they're paying for cattle, I think we're going to have to see prices go back where we were earlier this summer, to the $210-212 range in the wholesale beef market. But, I think it's going to be hard to get back there, mainly because of competing meats — pork and poultry."
Subscribe to receive top agriculture news
Be informed daily with these free e-newsletters
You May Also Like
---