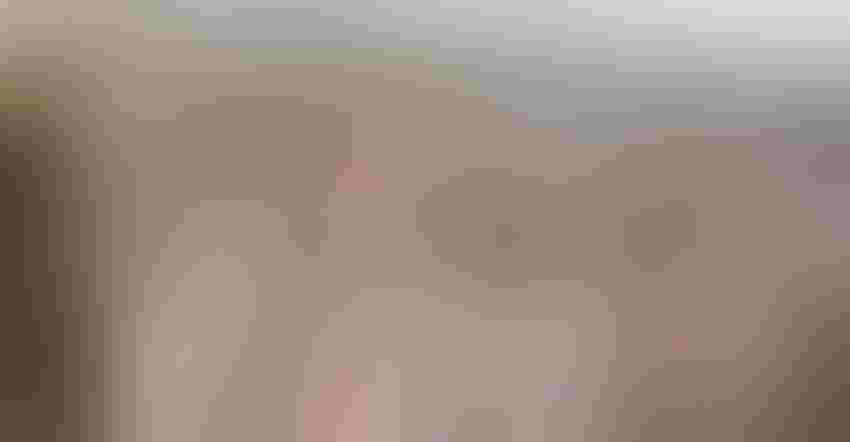 INDUSTRY SUPPORTERS: Three South Dakota pork producers were recognized recently for their support of the industry.
DarcyMaulsby/iStock/Thinkstock
The South Dakota Pork Producers Council presented several awards at its recent annual conference. Three of the awards and the recipients were:
• Family of the Year — Jim and Sharon Petrik family, Gayville. They have been very involved in the pork industry. Jim has been on the board of directors of the SDPPC, Pork America and the American Berkshire Association, as well as other pork related boards and task forces. Sharon and their daughter, Allison, are both great advocates for modern agriculture and technology on social media. The Petriks have donated many hogs and barbeque packages for fundraisers all across the Midwest. The pork business has been good to them, Jim says, but the best part of the industry is the people and the many friendships they have developed over the years.
• Pork Promoter of the Year — Craig Andersen, Centerville, S.D. Craig and his wife, Gail, finish pigs for Brentwood Colony, grow corn and raise cattle. Andersen's son, Tyler, recently had an open house for his new finishing barn. Craig has helped with the fourth-grade program in Sioux Falls, Hot Harley Nights, many grocery store promotions, and the Taste of Elegance in Sioux Falls and Rapid City. He has been on the SDPPC executive board for four years, and is the chairman of the production and profitability committee. He also serves on the public policy, demand enhancement, budget and finance, and annual meeting and trade show committees. He also sits on the environmental committee of the National Pork Producers Council.
• Dedicated and Distinguished Service Award — Roberta Rasmussen, Viborg. Roberta helped start the Viborg Pork Show, which ran for 28 years. She also served as the State Porkette president, traveling to schools to promote pork and organized pig skin style shows and cooking demonstrations. She served on the State Porcine Burn Fund and was on the board of the South Dakota Non-point Source Task Force, representing the pork industry in a pro-active role in environment and water issues. She served in the South Dakota State Senate for three terms, and was on the Senate Agriculture Committee and Judiciary. Since her retirement, Roberta has kept busy by running the Viborg Community food pantry, being the Viborg Danish Museum director, and working in the Turner County and SDPPC pork food booths, SDPPC information booth, and serving sandwiches at grocery store promotions.
Source: SDPPC
Subscribe to receive top agriculture news
Be informed daily with these free e-newsletters
You May Also Like
---