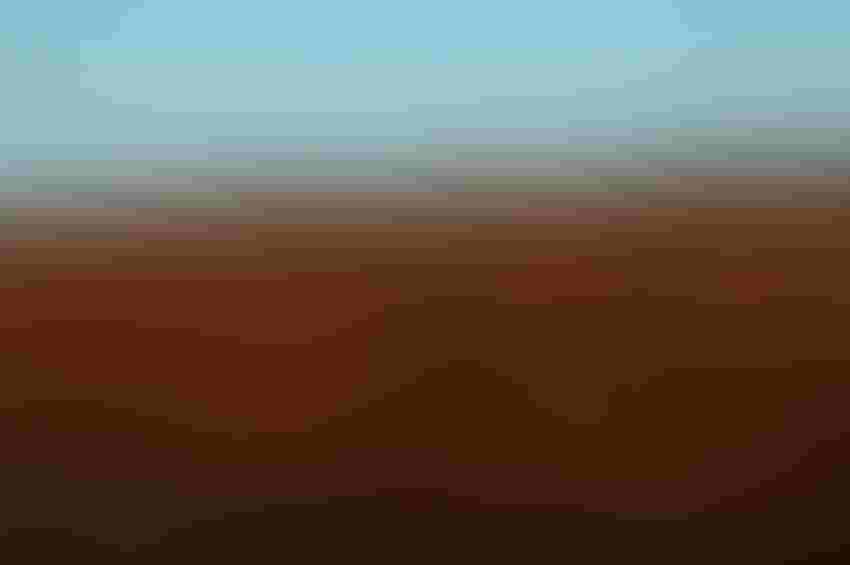 Moderate to heavy rainfall across most of southern and central Minnesota, as well as northern Iowa and eastern South Dakota, has slowed corn and soybean harvest throughout the region. Most areas reported 2-5 inches of rainfall during the first 10 days of October, with some locations reporting even higher amounts. The rainfall has resulted in totally saturated soils in many areas, and led to some significant harvest delays.
In many portions of the Upper Midwest less than half of the soybeans have been harvested by mid-October, with only a small percentage of the corn harvested. Most soybeans have now reached maturity, so timeliness of harvest is very critical, in order to prevent soybean harvest loss. There have been some reports of weakened soybean pods, which could lead to increased field loss if harvest delays continue. Producers may also be forced to leave portions of fields where standing water or very wet field conditions exist.
Where soybean harvest has occurred in southern Minnesota, yield reports been somewhat variable, but overall above average. Most growers are fairly pleased with the 2017 soybean yields, considering the extremely cool weather pattern that existed in the month of August, which was not conducive to favorable growing conditions for soybeans. Growers in many portions of the Upper Midwest experienced record soybean yields in 2016. While 2017 soybean yields may exceed earlier expectations, the yields will likely trail 2016 yields by 10-20% at many locations.
Only a limited amount of corn has been harvested in many areas of southern Minnesota, even though a most of corn has reached black layer. Most producers would like to see the corn drydown naturally in the field before harvesting, in order to reduce corn drying costs; however, full-scale corn harvest will likely begin once soybean harvest is completed.
It is still a bit early to evaluate 2017 corn yield levels; however, many experts expect corn yields in southern Minnesota to be above trend line yield averages for the much of the region. In some areas, 2017 corn yields may trail the record corn yields of 2016. However, in portions of south-central Minnesota 2017 corn yields could exceed the 2016 yield levels. Some locations in south-central Minnesota had excessive rainfall and considerable crop loss during the 2016 growing season.
Another concern for producers, related to the rainy, cloudy weather pattern in the first half of October, has been the slowness of the 2017 corn crop to dry down in the field. The moisture content of most of the full-season corn hybrids in southern Minnesota in mid-October was reported at 24-28% moisture. Some producers indicated drier corn in the fields with earlier maturing corn hybrids. Farm operators will likely be required to do much more supplemental corn drying in 2017 before the corn is placed in on-farm bins for storage, as compared to other recent years. This will slow the harvest process, and will add more expense to the 2017 corn crop. Corn should be dried to about 15-16 percent moisture before going into grain bins for safe storage until next Spring or Summer. 
The excessive rainfall and wet field conditions are also likely to delay completion of primary fall tillage, which could result in some fieldwork challenges in spring 2018. The saturated field conditions could also lead to challenges for fall fertilizer and manure applications. Most hog producers inject liquid hog manure into the soil after fall harvest, in order to take full advantage of the fertilizer nutrients in the manure.
Subscribe to receive top agriculture news
Be informed daily with these free e-newsletters
You May Also Like
---