Success with JIT grape grower strategy
Success with JIT grape grower strategy
Mendocino County, Calif., grape growers and winery owners Martha and Charlie Barra say JIT – just-in-time – is a concept more premium wine grape growers must embrace to survive the rough-and-tumble world of wine globalization.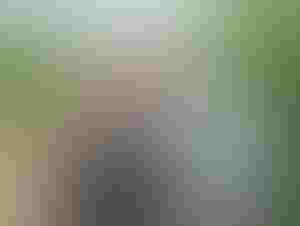 A model for saving time and money from the manufacturing world of Toyota and Sony is flowing into the unlikely province of California wine grape growing and winemaking.
Time is ever present in the vernacular of enology and viticulture. Right time to pick; right time to treat for powdery mildew; proper aging time and even taking time for wine to breathe after it is uncorked are just a few of the "times" of grape growing and winemaking.
But just-in-time (JIT)?
JIT as an inventory strategy model to reduce carrying costs in manufacturing items like cars and televisions seems as out of place in grape growing and winemaking as a Mondavi Rothschild Opus One in a bag-in-a-box.
Nevertheless, Mendocino County, Calif., grape growers and winery owners Martha and Charlie Barra say it is a concept more premium wine grape growers must embrace to survive the rough-and-tumble world of wine globalization.
Rather than putting all their efforts on selling grapes to wineries, growers should focus on marketing the wine made from the grapes and delivering it to winery buyers just-in-time, say the Barras.
About 20 percent of any given California crush moves in the bulk wine market before it is packaged. However, growers usually do not play in that world except out of desperation. Custom crushing often is a last minute, harvest time decision when growers cannot sell the grapes at a reasonable price and decide to crush the grapes and store the wine in hopes of making a profit from the wine they could not gain from the grapes.
It takes a season's investment growing the grapes and turns it into an investment that might not see return for several years. Most consider it a risky business for growers to go alone. Bankers are known to frown upon it.
Charlie Barra scoffs at the idea that it is a huge producer gamble.
"Grape growers are capitalists; they plant vineyards on borrowed money and wait three years before they have a crop to sell," Charlie says. "What is the risk compared to that in crushing your own grapes, if they are premium grapes to make premium wine? You are in a better economic position than if you leave grapes on the vines too long hoping a winery buys them. I bulked wine 40 years ago and did well."
Martha says the mistake many growers make when they eventually decide to take them to a winery for custom crushing is that grape quality has often deteriorated, waiting for a winery buyer.
"Make the decision to grow grapes from the beginning of the year like you are delivering grapes to a Napa Valley winery," Martha says.
This is not idle tasting room chatter, but the valued opinion of two people who have devoted their lives to grape growing and winemaking; and understand the business from both sides of the crusher.
At 83, Charlie Barra going strong
Charlie has been around forever. A 1955 Mack truck he bought new will lumber through the Mendocino County hills this fall carrying the 83-year-old grape grower's 65th harvest to the winery.
"I just put a new engine in the Mack. Just like new," he says.
He farms 200 acres now, including 50 around the family's Barra of Mendocino/Redwood Valley Cellars winery in Redwood Valley, Calif., just north of Ukiah, Calif. Until a few years ago, he farmed 400 acres. "I have slowed down. I now work only 12 hours a day," he laughs. "Farming was cutting too much into my fishing."
He has experienced a lifetime in the California grape and wine industry — and not from a sideline vantage point. Barra has been directly involved in the evolution of the North Coast for six and a half decades.
He was one of the first to plant varietals in Mendocino; he lobbied to force wineries to put at least 75 percent of a varietal in the bottle if it is on the label and he was one of the founders of the North Coast Grape Growers Association.
Charlie is the grandson of Italian immigrants. He was born a half mile away from the winery he owns with Martha and their children Shawn Harmon, the winery's chief financial officer and Shelly Maly, sales and marketing director.
"We are so grateful we have the winery. It is tough to sell grapes right now," said Martha.
"The grape market is the toughest I have seen in a long time," said Charlie. However, their Barra of Mendocino and Girasole Vineyards wine sales are "pretty good." They sell about 25,000 cases a year.
Appellation is critical in marketing bulk wine, said Martha, who has long been directly involved in the marketing of not only the grapes and wine she and Charlie produce, but the wine for 30 growers who crush and ferment wine in Redwood Valley Cellars' 2.7 million gallons of storage. The winery has a crush capacity of 9,000 tons. They also crush for other wineries. The grapes come from Sonoma, Lake, Napa and Mendocino counties.
"We can make wine in everything from 60,000-gallon tanks to barrels," Martha said.
Some of Redwood Valley Cellars' growers bottle their own wine and others sell into the bulk market. Martha sends fresh wine samples from Barra's clients often to wine brokers and other wineries.
"Most of the big wineries are into just-in-time for bottles, corks, supplies and wine. They don't want to invest heavily in inventory for anything, including the grapes.
"You don't have to put it in a bottle. Make good wine; let people taste it. If they like it, they'll buy it. But it has to be good," she said.
"The industry is changing. Growers need to enhance their position," Charlie said.
JIT and globalization
JIT wine has come with globalization. California wineries and grape growers are competing against counterparts in other nations. Bulk wine is coming into the U.S. to blend with California wine for an American appellation. Increasingly, more wineries are bringing in bulk foreign wine to bottle in California as foreign wine. This is directly affecting grape marketing.
"We are paying $9 to $10 per hour for labor. Other countries are paying $10 per day. California growers cannot compete with grapes," Charlie says.
This is the economic squeeze felt by California grape growers. "Growers in California have absolutely no bargaining power when it is time to harvest."
This was apparent last season when wineries imported millions of gallons of economically distressed Chardonnay wine, mostly from Australia. These imports killed the 2009 Chardonnay wine grape market almost overnight and had a ripple effect across all grape sales. There was so much Chardonnay imported it still hangs over the 2010 market, according to industry experts.
"Northern Italy grape growers have been crushing their own grapes for decades and selling the wine. It will happen here. It will take time, however," Barra says.
It is a dramatic business model change many growers resist.
Barra grew his first grape crop as a 17-year old high school senior in a leased vineyard. He began helping his father in the family's vineyard seven years earlier, so he knew what to do. He also knew it was his life's calling.
"I have always wanted to be a grape grower," Barra proclaims.
"The principal did not want me to quit school so we made a deal that I could go to school a half day and farm the other half," he said. "The first year I farmed I made three times what the principal was making. He made $3,300 a year. I made $10,000 the first year I farmed."
Sixty-five years ago he grew vin ordinaire-type grapes for jug wines and sold to wineries like Italian Swiss Colony. "The big wineries give us the same price for our grapes as they paid for Thompson seedless from the San Joaquin Valley," Barra recalled.
Robert Mondavi, Wente, Louie Martini and others began experimenting on the North Coast with varietals like Cabernet Sauvignon in the 1960s. Barra quickly bought into this new direction. He was among the first to plant them in Mendocino.
"Bob Mondavi and the other guys saved us by introducing varietals to the North Coast," Barra said. "I sold grapes to those guys for 30 years on handshakes."
He owes a lot more than that to many of those pioneer vintners and growers. When he was organizing the North Coast Grape Growers Association to improve prices for growers, it did not sit well with the largest winery in the state, which put out the word that no one was to buy Barra's grapes.
"I really don't like to say a lot about those times, but I had to take my grapes to a neighbor's vineyard and he would get them crushed under his name," Barra said.
One night during that period the Mack truck was headed to Livermore with a load of Barra's grapes. The driver realized he was being followed. "The driver pulled over and walked back to the car that was tailing him and asked the driver why," said Charlie. The driver of the tail car said he had orders to follow Barra's grapes to see where the grapes were going. "My driver told him the grapes were going to Wente and to go home," he said.
"I owe a lot to people like Wente, Bob Mondavi, Parducci and others."
A grape growing innovator
Charlie has always been an innovator. He was the first to use overhead sprinklers for frost protection after reading about Israelis protecting vegetables from frost by coating the plants with ice.
"People thought I was crazy … icicles hanging off the vines," he remarked. He built reservoirs to hold water for the sprinklers. He learned as long as the water stayed frozen, frost would not damage the vines in the spring. "People said, 'What if you run out of water?' I built reservoirs to hold twice as much as I would need to protect the vines."
The reservoirs are refilled each day to be ready for the early morning frost the next day.
Before Barra discovered ice would protect vines against frost, he and his neighbors relied on wind machines to stir the air and prevent frost from settling.
Barra sold most of the wine machines. There is at least one left. An osprey tried to use it several years ago to rear her young. They fell out of the nest one year and died. Charlie had his shop build a wire basket and hoisted it atop the wind machine frame. "The osprey returned the next year," said Barra.
Charlie is adamant about protecting the osprey and other wildlife around his vineyards. For years he has avoided harsh chemistry.
Organic grape growing
Charlie became organically fashionable before it was trendy. He converted to organic in the mid-1980s. Redwood Valley Cellars is also the largest California Certified Organic Farmers (CCOF) custom crush facility on the West Coast.
At least 35 percent of the grapes in Redwood Valley are organically certified. Twenty-five percent are organic in Mendocino County.
"We have ducks and geese everywhere," he says. Wild turkeys are another thing. He tells the story of tricking the turkeys during one harvest season. He laid down a generous trail of corn leading away from the vineyard to a huge pile of corn. He figured they'd stay beside a plentiful supply of corn while the grapes were picked. It worked.
Barra admits insect pressure is not heavy and the dry climate minimizes diseases. He uses copper and sulfur, both organically certified, for powdery mildew control. He grows bell beans to turn under for nutrients and cover crops to harbor beneficial insects.
However, he learned a valuable lesson this season in the one area organic growers struggle, weed control. "It was a spring like I had never seen before and I have been dong this for 60 years. It stayed wet all spring, and we could not get into the vineyard. I had to hire 25 people to hoe the vineyards and the vines still look terrible," he said. "We are still out hoeing weeds."
"I have been farming grapes for more than 60 years and I learned a lot about weeds this year," he said. He is looking for a way to mechanically cultivate between vines in the winter. He grew frustrated, but never reached for the Roundup.
The only thing Charlie Barra likes more than wine is to talk about grape growing and farming in general. However, you seldom hear criticism, unless it's directed at himself — like the time he lobbied politicians for 100 percent varietal labeling.
"I was adamant about the 100 percent thing, but we were getting nowhere. Louie Martini came up to me one day and said 'Charlie, you will never get 100 percent. Take 75 percent.' He was right and I was wrong, and we won that battle."
Age is not slowing down Charlie's mind — but physically, 83 is. "I feel really good, except for my back." Years in that old Mack, bouncing through the vineyards in a pickup and countless hours on a tractor have taken their toll on Charlie's back.
"I have got to get that taken care of so I can keep on enjoying life and growing grapes, making wine and fishing," Barra said.
Subscribe to receive top agriculture news
Be informed daily with these free e-newsletters
You May Also Like
---