Early crop shows signs of a fine finish for Monterey County grower
Early crop shows signs of a fine finish for Monterey County grower
"The majority of our grapes, the Pinot Noir and Chardonnay, look very good and consistent," Mitchell says. "I'm not saying the crop will be as big as last year. But, it could be the third straight year of good yields and quality."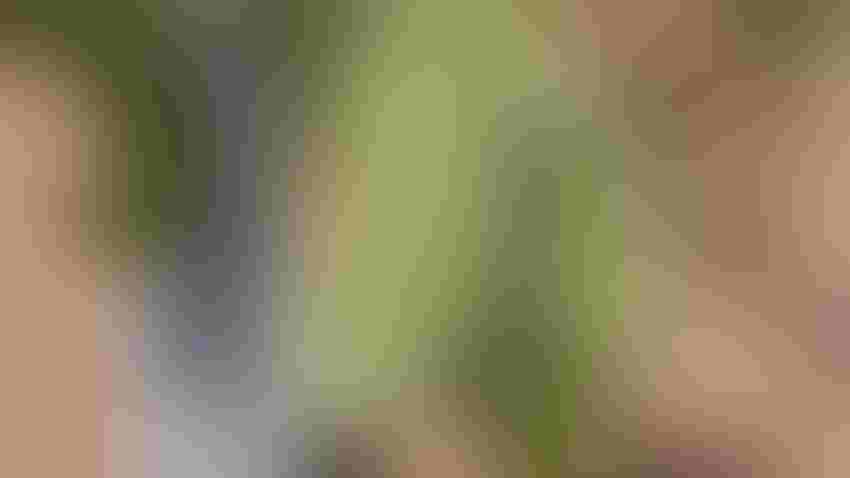 Continuing this year's quick pace, which began with budbreak, the Monterey County wine grape vineyards of Hahn Estate were advancing about two to three weeks ahead of the usual stage of development at the end of May. "It's the earliest crop I've seen in the 16 years I've been here," says Andy Mitchell.
He's in charge of the viticulture program for Hahn Estate, which encompasses about 1,100 acres spread over six vineyards in the Santa Lucia Highlands and Arroyo Seco appellations. In addition to Pinot Noir and Chardonnay, the two main varieties, the vineyards produce Grenache, Malbec, Merlot, Pinot Gris and Syrah grapes.
Mitchell expects to complete his cluster counts in the first week of June. However, based on excellent weather during bloom and the quality of the set, he sees the potential for a very respectable crop.
"The majority of our grapes, the Pinot Noir and Chardonnay, look very good and consistent," Mitchell says. "I'm not saying the crop will be as big as last year. But, it could be the third straight year of good yields and quality."
The favorable weather this year that encouraged early development of the grape crop could also prompt an increase in pest numbers, he notes. So far, though, he's seen no added pressure from his typical threats, mealybugs and mites. At the same time, the powdery mildew pressure is a little lower than usual this year.
As a SIP (Sustainability In Practice) – certified operation, Mitchell treats insect and pest threats only when they reach economically-damaging levels and using minimal amounts of synthetic products to control them. "We keep insect and disease threats on our radar and try to stay ahead of them," he explains. "We focus on catching any outbreaks early, isolating them and using minimal amounts of chemicals to threat for them."
Adequate supplies of irrigation water enabled Mitchell to minimize any water stress on his vines from two hot spells, one in early May and another around the middle of the month, when temperatures pushed up to the low 90s.
All his vineyards are irrigated with well water. Normally, by this time, this area would have received 10 to 12 inches of rain since Oct. 1. This season, rainfall during that time has totaled only about 4.5 to 5.5 inches, depending on the site, Mitchell reports.
"Groundwater levels don't appear to have dropped much during the drought," he says. "We've been able to maintain our normal irrigation rates, and we're seeing some really good growth in the vineyards."
In fact, now Mitchell and his crews are starting to put the brakes on some of that growth using deficit irrigation and canopy management to direct more plant energy from the foliage into the fruit to enhance grape quality.
By the end of May they had begun removing leaves on the morning side of the vines to expose the fruit to more sunshine, while retaining enough leaves to protect the berries from sunburn.
Leaves in blocks where grapes are destined for higher quality wines are pulled by hand. On others, where higher grape yields are the goal, leaves are removed mechanically.
Once leafing is completed, a critical pass through the vineyard will be made with fungicides for controlling powdery mildew and botrytis before the clusters get too tight.
Usually, this is done in late June. This year, however, Mitchell expects to make his closure sprays in the second week of the month.
Want the latest agricultural news each day? Click here for the Western Farm Press Daily e-mail newsletter.
About the Author(s)
Subscribe to receive top agriculture news
Be informed daily with these free e-newsletters
You May Also Like
---