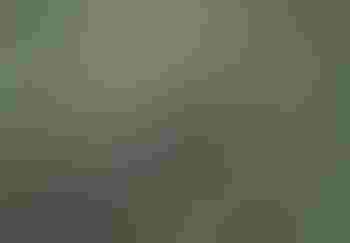 1,150 grape growers delivered this year's Concord and Niagara juice-grape crop to Welch's receiving plants in New York, Pennsylvania, Michigan and Washington State. Welch's is the co-op's wholly owned marketing arm producing and selling the Welch's products consumers have been enjoying since 1869.
Says Richard Erdle, director Member Relations, "This year's crop yielded only 78 percent of the co-op's average crop size, due in large part to devastating frost/freeze events in our southwest Michigan growing area where the Concord harvest yielded only 40 percent of our pre-frost expectations. Michigan growers have experienced several weather-related losses over the last 10 years, not unlike those occurring in the 1960s when the area was affected by similar weather patterns. While each of the co-op's growing areas experienced frost damage, Michigan's losses were by far the greatest."
Grapes are considered a "specialty crop," and Michigan is known for many of those including apples, cherries and peaches. Senator Debbie Stabenow (D-Mich.), known to be a champion of the specialty crop industry, recently showed her support by visiting Jon and Diane Hinkelman's Farm in Michigan's Bainbridge Township to personally see the damage and meet with affected grape growers.
Agriculture has the second largest economic impact on Michigan's economy ($71.2 billion annually), employing 25 percent of the state's workforce. Senator Stabenow introduced the Specialty Crops Competitive Act of 2007, which focused on and supported specialty crop trade and research.
Other than the spring weather events, the rest of the growing season has set the stage for good crop potential in 2011. Welch's is the world's leading provider of Concord and Niagara grape-based products, including grape juice and jelly. The company also produces a variety of other fruit-based products, including 100 percent juices and juice cocktails.
Subscribe to receive top agriculture news
Be informed daily with these free e-newsletters
You May Also Like
---