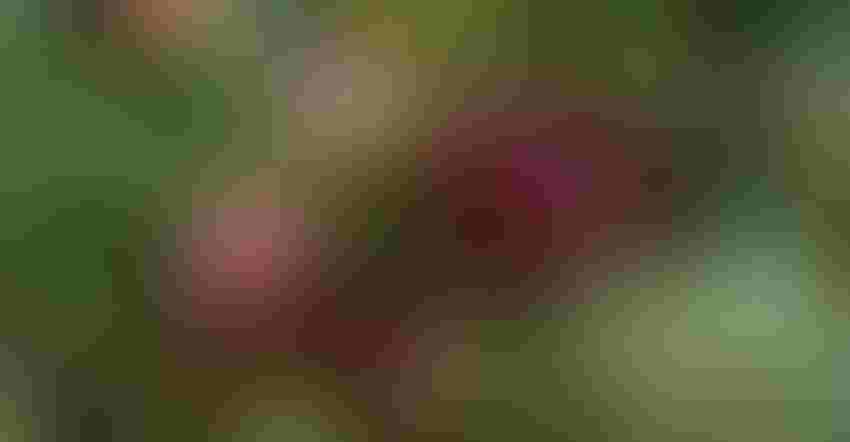 PROPOSED CHANGES: RMA is proposing changes to the apple crop insurance program. Producers can make comments until Feb. 14.
Jennifer Kiel
It's been 11 years since USDA's Risk Management Agency has made changes to federal apple crop insurance provisions, and it's asking for comments on a few proposed tweaks to make it more responsive to producer needs beginning with the 2023 crop year.
The proposed changes, which make new considerations for orchard management practices, grading and marketing, are a result of producer input and a survey. However, more comments are welcome, and producers have until Feb. 14 to provide feedback.
"If producers feel there's something missing or something that hasn't been considered, they should submit comments, which can be done through the RMA website at rma.usda.gov and search for apple comments on the Federal Register," says Marcia Bunger, RMA administrator.
"And some people may think [their] voice is not going to be heard, but it's been my experience that very few people make comments, so you would be a voice that would be looked at and considered just because there's so few comments that usually get entered."
RMA is proposing to make changes to the apple crop insurance program that affect:
Coverage levels. Enable producers to elect different coverage levels and percent of price elections by type, which allows producers to manage individual coverage and price risk.
"Producers can lessen or increase the percentage of price based upon what their own individual operation's needs are — some individuals may label themselves as high risk because of where they're at in regard to debt," Bunger says. "Whereas somebody that's maybe been doing it for longer doesn't carry the debt load and may just want to manage a catastrophic loss of some sort. It also gives them the flexibility to market based upon their level of guarantee."
Management practices. Allow producers' premiums to be reduced in response to orchard management practices, such as removing or grafting trees, that typically occur after the acreage reporting date and decrease an orchard's productivity.
Currently, producers must report their acreage by the Jan. 15 reporting date, which is before they typically conduct routine orchard maintenance. Trees that are grafted or removed will not produce apples that crop year.
This provision, according to RMA, allows producers to either report the acreage as uninsurable as of the acreage reporting date, or receive a reduced premium rate to better reflect the condition of their orchards if they submit a revised acreage report by March 31 that trees were grafted or removed. 
"After grafting trees, their productivity is going to go down," Bunger says. "So this way, they're not paying the full premium on the whole tree, because they're not going to get quite as much because of the grafting that's necessary to maintain the health of that tree."
Market considerations. Allow producers to insure at a higher price for apples sold predominantly to direct markets or premium processing markets. "When producers are getting higher prices for direct or premium processing, the guarantee will be higher," Bunger says.
Conversely, the proposed change excludes apples sold for the slicer market from being considered "fresh apple production." Because slicers don't get as much money, Bunger says, they will not be able to insure at the high dollar value.
Quality considerations. Introduce a fresh fruit factor to account for the reduced market value of production insured under the Quality Option sold for a grade other than U.S. Fancy. "If you wouldn't get the same price at the market, you're not going to get the same coverage as the guy that's selling at a higher price," Bunger says.
Making comments
To help producers make comments via the Federal Register on how the proposed changes will affect your farm or business, RMA has developed a sample comment format that is also available on the website.
It allows producers to:
Express support of dissent for the rule.

Describe how you or your community would be affected by the rule.

Identify the specific parts of the rule on which you are commenting.

Offer alternatives, explaining why they are a better option.

Suggest specific language where appropriate.
"If you follow the format, it helps those looking at those comments to identify which section you're referring to and how your recommendation or comment ties to a particular section of the proposed rules," Bunger says.
Apples are one of the most valuable fruit crops in the U.S. The 2021 apple crop totaled just over 10.5 billion pounds, and the utilized apple crop was just over 11 billion pounds, according to the National Agricultural Statistics Service.
Thirty-two states in the U.S. raise apples commercially, with the top 10 being Washington, New York, Michigan, Pennsylvania, California, Virginia, North Carolina, Oregon, Ohio and Idaho, according to the U.S. Apple Association.
Subscribe to receive top agriculture news
Be informed daily with these free e-newsletters
You May Also Like
---