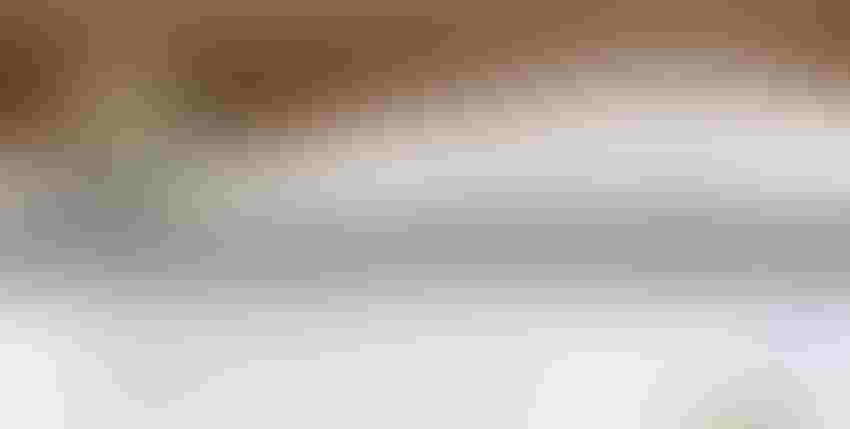 Task force members say reproductive technologies are profitable.
Beef Reproduction Task Force
We would like to respond to the May 18, 2020, article by R.P. 'Doc' Cooke entitled "A review of AI and sexed semen." In the article he states that, "I doubt that AI has added any real profitability to producers. Ditto the same for sexed semen." The industry we know seems to be much different from Dr. Cooke's and we would like to provide your readers with a broader perspective.  
First consider the dairy industry where 74% of all pregnancies were conceived by AI according to the 2014 USDA NAHMS survey. The current herd of 9 million dairy cows now produces 60% more milk than 25 million cows did in 1950. Genetic selection based on profit indexes and use of AI have allowed the dairy industry to increase efficiency. Family dairies exist on a different scale than in the 1950's. However, they do still exist and they didn't get to expand by rejecting technology. The dairy industry is now using sexed semen to focus on replacement heifer production and to avoid producing Holstein steers that the packers don't want to harvest. Additionally, dairy producers have taken advantage of favorable beef markets and started using semen from beef breeds to AI dairy cows, producing a calf that is desirable to feedlots and packers and thus, more valuable. This practice is commonly known as "beef on dairy" and is another example of the benefits of using AI. Dr. Cooke is correct in that the production of dairy bulls has changed. Both the beef and dairy industries have changed dramatically, and these changes have resulted in more sustainable livestock production with a focus on profitability, responsibility, and efficiency.
Expected Progeny Differences (EPDs) are very effective tools for making genetic change. If you select for more or less of a trait (milk, growth, fertility, etc.) you will get it. These changes will come sooner with the use of EPDs. Genetic trend data, available from dairy and beef breed associations, document the changes. Humans do have challenges when it comes to moderation, however, this is not the fault of the EPDs themselves. Consider the wide swings in mature size that occurred from the 1950's to the 1970's in the cattle industry, pre EPD. Or, production problems in pigs from selection of extreme muscling and low backfat. People using natural service bulls are having some of the same struggles in taking a balanced approach to selection as those that use AI.
Part of this issue lies in the fact that people select based on their intuition, and not based on profitability and data. Consider birth weight and calving ease. If you repeatedly select for low birth weight, you get low birth weight to the point where the small sized calf may have survival issues and possibly limit growth potential at marketing endpoints. However, selection for calving ease will decrease the incidence of calving problems. Calving ease is an economically important trait, and birth weight is not. Using economic selection indexes balances trait selection, often putting downward pressure on traits Dr. Cooke is concerned with (milk, mature size, etc.). There are many important traits for which we don't yet have EPDs, thus visual evaluation continues to be part of any selection process.
Historically, the beef industry struggled with mechanisms to provide price signals that reflect end product use to cow-calf producers. This challenge was addressed by one group of producers when they developed the plans for US Premium Beef; which is to produce a high-quality product, ensure it has a market and that the price signal gets to the cow-calf producer. What proportion of these producers use AI, we don't know. However, the many we do know use AI extensively to improve their profitability. Dr. Cooke is apparently only considering commodity beef production which is no longer the only outlet. In fact, we see growth of programs that differentiate high potential cattle from the commodity average.
The list of "negatives" provided could each be addressed and supported with published literature but it is unlikely the editors would allow space for a complete review of AI and sexed-semen use in the beef industry. Most point to underlying management limitations or misinformation. For a cow owner that learns from a breeding soundness exam they have a steer and not a bull, there is a large amount of education that should occur before an AI program begins. Implementation of AI does require attention to detail (how to properly handle semen, what protocol would work best in your operation, improvements in nutrition and health of the herd, etc.), it is an investment. Not unlike the investment in supplementation Dr. Cooke advises prior to the start of the breeding season. Producers that don't have the time or interest in managing cows or marketing their calves are less likely to benefit. As a group trying to provide education for those that want to implement AI, it is apparent that some problems that occur are the result of poor or inaccurate information on current technology. If handling cattle causes injuries and stops cows from cycling, this is not an issue with the technology, but rather an issue with animal husbandry. If you own cows you have a moral obligation to take care of them properly and learn the best way to handle them.
Estrus synchronization and fixed-timed AI systems work and producers find many benefits from their use. This includes having 50% of the calf crop born the first week of the calving season. Outdated or inaccurate information on cow physiology and control of the estrous cycle are reasons that some producers have poor results.
We would welcome Dr. Cooke and the producers he has mentioned to come learn about how to implement successful AI and estrus synchronization programs. They are not one size fits all nor is every production system suited to AI, including the low-input systems Dr. Cooke recommends. Some farms or ranches may need to take additional steps before starting an AI program. For now, sexed semen fits best in experienced and successful AI programs that can achieve the needed premium for the desired sex. Nonetheless, we emphasize that sexed semen and AI are proven and valuable technologies that can help cattlemen improve the genetics of their herd and increase productivity and profitability of their operations.
The Beef Reproduction Task Force includes Joe Dalton, University of Idaho; Jared Decker, University of Missouri; Sandy Johnson, Kansas State University; Lee Jones, DVM, University of Georgia; Vitor Mercadante, Virginia Tech; George Perry, Texas A&M University; Ky Pohler, Texas A&M University; Adam Summers, New Mexico State University.
The Beef Reproduction Task Force came together as a group in 2000, arising from the need for extension personnel to effectively communicate to beef producers the latest information related to reproductive technologies.
R.P. Cooke's blog targeted by the task force members can be read here.
The opinions of these authors are not necessarily those of Farm Progress or Beef Producer.
Subscribe to receive top agriculture news
Be informed daily with these free e-newsletters
You May Also Like
---