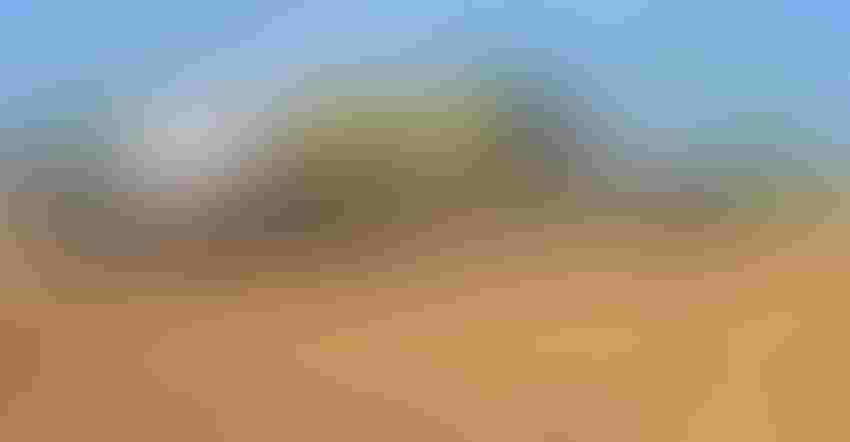 NO-TILL CHALLENGES: No-till presents unique challenges to farmers who are just starting out with the practice. Patience is needed to make sure your no-till system is performing as it should.
By Jane Primerano
While many farmers are embracing no-till and cover crops, there can be challenges to adapting to new technology.
The North Jersey Resource Conservation and Development Council held a recent morning-long workshop in Pittstown featuring representatives of equipment companies that provide the tools to accomplish no-till. Farmer Tom Meyers invited the RC&D to his farm to present the workshop. Meyers uses John Deere equipment for the most part.
John Nance, a Hunterdon County farmer, has several patents for equipment. He said there are problems related to no-till and planting cover crops that can be eased using the right equipment and techniques. He noted that when farmers first start no-tilling they put up to 100 pounds of pressure on each disk unit of their planters. The units are designed for between 20 and 40 pounds of pressure.
Also, when starting no-till, seeds can end up on the surface or strike stones and bounce away, especially when the seed box is too light. Blades can become worn, Nance said, especially when passing through wet soil for much of the season. This creates a trench that might not be tight enough to hold seed.
Several years of no-till can take care of these problems, as can proper equipment maintenance, he said. If the soil is very hard, the seed unit needs to be disassembled after use to take the pressure off, he said.
He also recommended changing the brushes as often as every year when planting a lot of acres.
CORRECT MAINTENANCE: John Nance, a farmer from Hunterdon County, N.J., explains the importance of maintaining the wheels and disks on a John Deere planter at a recent workshop.
When using a seed drill, Nance said the seed can bounce away if the ditch is too low. If the seed gains momentum, it could miss a row. A seed meter might take care of this issue, but Nance recommended keeping them tuned up.
Speaking of meters, William Robinson of Hoober Inc. had some advice about them. When using a Kinze meter, he said, make sure all the corn is out as soon as planting is complete and use a torque wrench to measure the rolling torque. He also said to blow out vacuum meters.
Robinson also said farmers should pull their seed disks out each year to level and set the rate of the planter. You can check if the planter is calibrated accurately by leaving the trench open and checking the rows. Each row should be consistent, he said.
He also recommended checking the ground speed display to make sure it is accurately showing speed.
Nance also recommended selecting cultivars specifically for no-till.
Planting green
Charles Martin of Perry County, Pa., is considered "the God of green planting" for his innovative cover crop techniques. He has a shop on his farm and considers himself a fabricator and innovator.
"I'm more of an innovator than a speaker," he said, as he started to speak.
One of his innovations is a highboy interseeder that places cover crop into standing corn. According to results of a long-term cover crop study at the University of Vermont, interseeding can allow cover crop to be planted as early as the fourth leaf stage of corn and as late as after corn has tasseled. Martin said his interseeder worked well for a while, but not for too long. He started using a John Deere no-till drill for green planting. He lets the cover crop get knee high and knocks it flat while he plants through.
His preferred cover crop is rye with vetch for its ability to hold nutrients in the soil and cut down on erosion. Last season was the first erosion Martin saw in years due to the excessive rains rotting away the cover crop. The seed size of rye and vetch is similar, he said. Some clover seed is too small to plant with the small grains though.
Nance recommended a roller unit on the planter to flatten the cover crop and plant on the largest number of acres.
Martin pointed out that when a cover crop reaches a foot tall, the farmer must start making decisions.
"If it's tall and it gets wet, it will stay wet a long time," he said, adding that with two full tanks the roller will put 200 pounds of pressure per row. Rolling can help lower the use of burn-down chemicals, and Martin said he hasn't used atrazine since he started rolling.
Precision tools
Marc Yoder, director of precision agriculture for Hoober, brought some very high-tech equipment to the meeting. Sensors are effective at monitoring a skip, multiple placement of seed or precise placement because they enable the farmer to see, in real time, what's happening in each row. Other sensors measure shaft speed and pressure in a vacuum planter.
PROPER CALIBRATION: William Robinson of Hoober Inc. demonstrates how to properly calibrate a wheel.
Each sensor needs a certain amount of maintenance, Yoder said. He recommended calibrating the speed sensor and looking for obstructions in the planting tubes. A visual check of the implement switch is also important, he said, as is occasionally bleeding the air compressor. He also recommended priming the hydraulic drives while oiling the chains.
Yoder also recommended carrying a multimeter. "It saves time and maybe a service call," he said.
Modern technology assists with section control, he said, by mapping where the planter has been, clutching on each row and shutting off where the seeds have been planted. This saves seed, he said.
A few more tips include proper mounting — "don't use zip ties" — and using a good power source. "Don't just wire stuff together, solder," he said.
Robinson said he'll come out to a farm and check the rows and measure spacing using his own "high tech" tool: a putty knife.
Nance said the depth wheel should contact the back side of the blade. Blades do wear down, he said, as most are die cut and can warp up to 2 millimeters. He said he laser-cuts blades and can re-shim them when they are worn.
Primerano writes from New Jersey
Subscribe to receive top agriculture news
Be informed daily with these free e-newsletters
You May Also Like
---