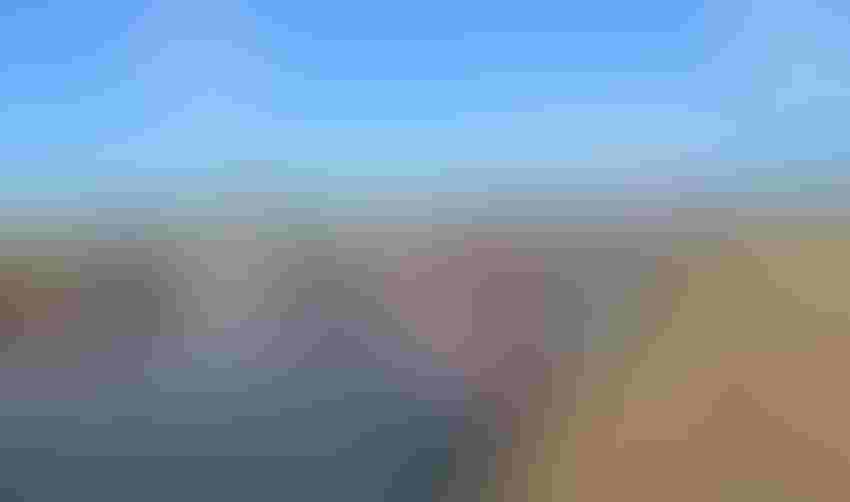 How to sum up the Farm Progress Show? In my role here at Farm Industry News I also do a few interviews with broadcasters at the show, and that question comes up a lot. Busy is the first word that comes to mind, even in this soft market there were still new product introductions and plenty of information for farmers to absorb (so much so that I didn't get to blog the last couple of days!)
Here are some final thoughts on the show to consider as we go into the holiday weekend - but know there will be more coverage in the next few days. I'm still going through my notes, and you can't just put it all out there in a couple days. Three final thoughts on the show itself.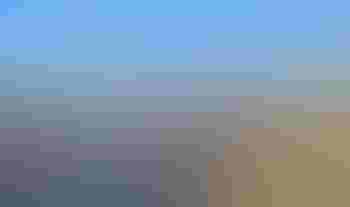 This is a look at the Thursday field demo crowd, out to see combines at work. Gives you an idea of how many people were at the show.
- the Farm Progress Show is the premier outdoor farm show in the United States - I know there are others and yes, we own this show but when you pile on the new introductions the timing and the crowd - it's a big one.  But the key word is 'outdoor' and frankly that's the adventure of this event. Though in previous years we've had our fair share of weather excitement, this year was nearly adventure free (behind the scenes the threat of wet weather right up to opening day kept the team on edge - so perhaps for them it wasn't "adventure free").
For me, this was the best weather I've seen at a Farm Progress Show in living memory. Cool nights, warm but not-too-hot days, and there was a breeze. You're farmers, that's good working weather! We were blessed this year and we'll take it because we all know what else can happen.
What's on hand - wow, you'd think in a soft market you'd have less to see - no way. The march of innovation progresses, but I got some insight from one company leader who told me that you could spend hours worrying about the direction of this market - the focus is to keep moving ahead and developing new tools for the future. The long-term demand curve is there and farmers need to keep getting more productive. Of course we saw those prototype automated tractors - the first big display from a major manufacturer at the show (we've seen sneak peeks from others in the past) - but those are for the future.
For the "here and now" I saw plenty of great tools to make your current equipment better - whether its updating your planter to electric meters or enhancing your combine with more efficient add-ons - there were choices out there for everyone. And plenty of new tools from tractors to tillage to harvest tools.
Gold star - one broadcaster - thanks Stu Ellis - asked me a question about what I would give a gold star to at the show. Tough call - I don't pick favorites - but this year that was an easy answer. The Farm Progress Show Crowd gets the gold star. This was a banner year - and some exhibitors may wonder what I mean at mid-day on the exhibit field - trust me if you had gone to field demos you would have seen what I mean. On Tuesday, when the threat of rain keep the crowd thinking "I'll go Wednesday" field demo spectators were stacked 7 to 8 people deep.
On Wednesday, I couldn't believe the photos that I saw from one of our photographers - there are farmers who were at the back of the crowd who probably didn't see much, the were stacked that deep. And even Thursday when I was in the field (finally) the crowd was solid (see photo).
Thanks to those who made the trip to Boone, Iowa this year to catch up on the new technology on hand. I'm thinking the events team appreciated your presence. For this lover of new farm technology, this year's show was a highlight I won't soon forget.
Oh, and next up? Husker Harvest Days.
Subscribe to receive top agriculture news
Be informed daily with these free e-newsletters
You May Also Like
---