More Southern farmers adopting precision farming practices
More Southern farmers adopting precision farming practices
A precision farming survey conducted in 2013 shows an increasing number of farmers are adopting technologies.Seventy-three percent of responding growers have adopted some component of precision farming.GPS guidance systems were used by 66 percent of those who participated in the survey.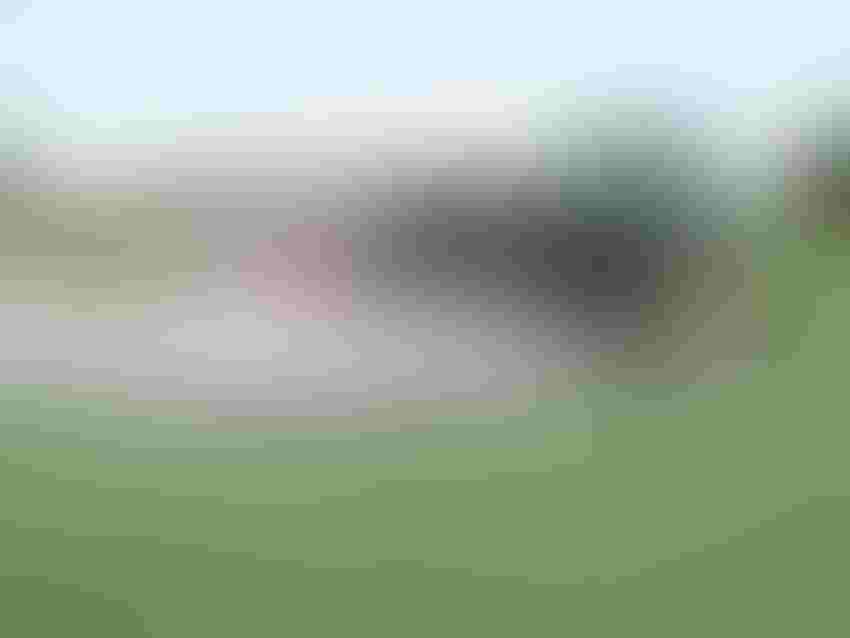 <p><span style="font-family: &quot;Times New Roman&quot;,&quot;serif&quot;; font-size: 12pt; mso-fareast-font-family: Calibri; mso-fareast-theme-font: minor-latin; mso-ansi-language: EN-US; mso-fareast-language: EN-US; mso-bidi-language: AR-SA;">PRECISION FARMING PRACTICES such as variable-rate management of fertilizer inputs are increasing in the South, according to a recent Cotton Inc. survey conducted across 14 states. </span></p>
A Cotton Incorporated survey conducted by Southern universities found out how many farmers now use GPS guidance and information gathering technology, variable rate input management or automatic section control for a farm sprayer or planter.
Precision farming is difficult to define, so the best way is to do so very broadly.
"It is a very hard term to define precisely," said Christopher Boyer, assistant professor at the University of Tennessee, at the 2014 Beltwide Cotton Conferences in New Orleans. "Over the years, as the technology has evolved, so has the definition. If you look back in research papers and journal articles in the 1990s, they defined precision farming as gathering information about in-field variability."
Boyer and researchers from five other Southern universities, making up the Economics of Precision Farming Working Group, set out to determine adoption rates of precision farming practices with a survey conducted this past year across 14 states. The 2013 Southern Cotton Precision Farming Survey funded by Cotton Inc. was mailed to more than 13,000 cotton producers across 14 states.
"We were able to gather information from this survey about who was using these technologies, but it's hard to know if they were actually using this information to make management inputs," says Boyer. "Some of them probably are, but there probably are others who have mounds of information that they don't use for management input decisions."
For this survey, researchers defined a precision agriculture adopter as someone who uses GPS guidance and information gathering technology, variable rate input management, or automatic section control for a sprayer or planter.
This is the fourth in a series of surveys dating back to 2001. There were others in 2005 and 2009. "This is giving us a good data set to look at trends of adoption over these years, and we've definitely seen growth in adoption. A mailing list for the 2011 marketing year was provided to us, and we asked producers that if they had not grown cotton since 2008, not to complete the survey and to mail it back to us. That insures that we would have respondents who have grown cotton since 2008."
Good response rate
In February of 2013, a total of 1,806 producers returned valid responses for a response rate of 13.72 percent, says Boyer. States included in the survey were Alabama, Arkansas, Florida, Georgia, Kansas, Louisiana, Missouri, Mississippi, North Carolina, Oklahoma, South Carolina, Tennessee, Texas and Virginia.
"That's a good response rate for a survey such as this, and it was a good sample. Overall, 73 percent of all farmers responding have adopted some component, with the components being GPS guidance, variable-rate input management, information-gathering technologies, and automatic sensor controls for planters and spreaders.
"Seventy-three percent is pretty high, relative to past surveys. What we don't know is whether or not the people who have this information are using it to make input decisions – we can't really follow up on that too well. One reason we see an increase in adoption from the 2009 survey is that we included automatic section control, and quite a few people have adopted that practice." According to the survey, Alabama had the lowest adoption rate at 62 percent and Missouri had the highest at 92 percent.
Of the 1,811 people who responded to the survey, 27 percent indicated that they had automatic section control for their sprayer, and 13 percent had automatic section control for their planter. Sixty-six percent were using GPS guidance systems, 25 percent were using variable-rate management input, and 41 percent were using information gathering technologies.
"In some cases, they could have adopted these in a bundle, using more than one of these," says Boyer. "As far as information gathering technologies, grid soil sampling was the most used. The second most used was yield monitors with GPS. If you look at the average number of acres per farm, even for the smallest average number of acres – 1,154 acres – people who are using these technologies have larger farms than the census average."
Lime No. 1 input applied by variable rate
For variable-rate input management, says Boyers, 424 farmers indicated they had used the practice. Lime was the No. 1 input that had been applied by variable rate, followed by potassium, phosphorus and nitrogen. Again, these are fairly large farms using these technologies, he adds.
Map-based technology was primarily used to make input decisions, being used more than the sensor-based technology.
"We asked producers who had adopted precision ag technologies what were their reasons for adopting these practices? We gave them a few options, including profit, environmental benefits, and being on the forefront of technology adoption. We asked them to rank these on a scale of importance from 1 to 5. Profit, with an average rank of 4.3 percent, was the No. 1 reason among the surveyed growers for adopting precision farming.
"It was followed by environmental benefits and being on the forefront of technology. According to these responses, producers think that these technologies are profitable and they perceive them as increasing their profitability."
When asked to list the major barriers to adoption, the No. 1 barrier, in a landslide, says Boyer, was that it's too expensive – for adopters and non-adopters. Non-profitability wasn't a big factor or barrier to adopting these technologies, he says. They perceive them to be profitable, but they also think they're expensive.
"The second reason for not adopting is that benefits are uncertain. We have all of this information about our field, and compiling it and using it to make input decisions is not an easy task, even for people with a lot of background and experience."
A lot of questions remain concerning the benefits of these technologies, says Boyer, such as how does a producer quantify the benefits?
"Moving forward with this research, we'll look at the environmental benefits of precision farming, and how these practices affect lint quality. Hopefully, this will help producers make wise decisions on adopting these technologies."
About the Author(s)
Subscribe to receive top agriculture news
Be informed daily with these free e-newsletters
You May Also Like
---