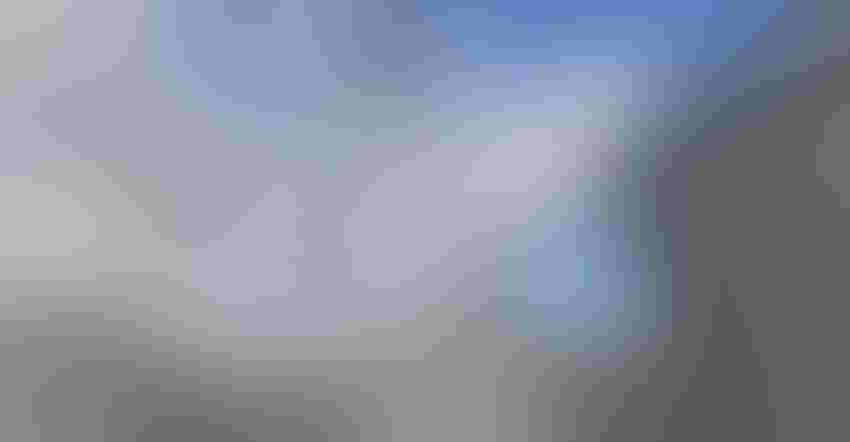 TO ADD OR NOT TO ADD: Even if you've planned and left space for another bin, experts suggest doing a lot of pencil pushing and evaluating before opting for a bin over other alternatives.
The Profit Planners Panel addressing this question includes David Erickson, farmer, Altona, Ill; Mark Evans, Purdue University Extension educator, Putnam County, Ind.; Jim Luzar, retired Extension educator and landowner, Greencastle, Ind.; and Steve Myers, farm manager, Busey Ag Resources, LeRoy, Ill.
I don't want to get caught short on grain storage like I did in 2018. I could still get a bin built if I order now. I have room for an 80,000-bushel bin. The other option is doing more forward-contracting or hedging, or renting space at the elevator. I am not great at marketing. What do you recommend?
Erickson: On-farm grain storage can increase your market opportunities but will not make you a better marketer. If these bushels are produced on acres you own or have a long-term arrangement for rent, then it may make sense to build storage to capture market carry and reduce storage costs. I would encourage you to develop a projection that identifies the cost of commercial storage compared to on-farm storage to see how long it will take you to make this new storage pay its own way.
Evans: Like any financial decision, pick your favorite method and start the old-fashioned way of pencil and paper, or start the Excel spreadsheet. List costs and financial benefits. Figure in probabilities and run more than one budget for the same scenario.
For example, what will be the cost of the new 80,000-bushel bin when it's empty in a lean year? How many years out of the last 10 could you have benefited from additional storage? How does this compare to 10-year averages to rent elevator space?
If you are not great at marketing, you have three choices:
attend programs to learn marketing offered by Extension, ag short courses and private sources

do nothing to learn or seek help (not a good choice)
Luzar: First address return on investment in new grain bins. How much value do you place on having more on-farm storage to expedite harvest logistics? This will be of more benefit if you plan to expand. Evaluate bin cost, as it could impact your investment decision. Your local basis pattern will impact the return side of the analysis, as well as the flexibility on-farm storage offers. Is this the best use of capital, as opposed to tiling or buying a new planter?
Assessment of your marketing skills is important: You can't just build more space and hope markets take care of things. You could hire marketing services, just as you would legal counsel or tax preparation. Or roll your sleeves up and make more sense of the grain markets.
I recommend becoming a student of basis by accessing the Purdue Center for Commercial Agriculture's Crop Basis Tool. Basis is where storage returns are earned!
Myers: A bin doesn't make you a great marketer but can provide for various opportunities for success in carry, basis improvement and specialty opportunities. Consider how consistently you will utilize and how the bin can pay for itself. Use a partial budget that compares costs and returns with and without the bin.  Lastly, take a second look, perhaps with the help of someone else, of how you can improve your marketing.
Subscribe to receive top agriculture news
Be informed daily with these free e-newsletters
You May Also Like
---