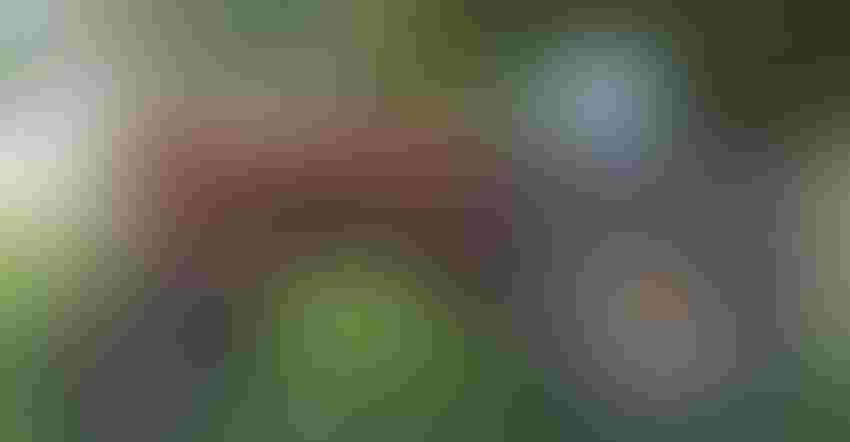 FAVORITE TRACTOR: Clint Kahn primarily uses the D15 to mow forages with a pull-behind New Holland 7-foot haybine.
The preferred tractor for Clint Kahn of Helenville is a 1962 model D15 Allis-Chalmers. Originally, it came from an operation near Tess Corners, an unincorporated community in Waukesha County, and was used to plant potatoes. Years later, the D15 was purchased by Rickard Rindt, who passed the machine to his son-in-law Kevin Kulow. The next owner was Kevin Kahn, a cousin of Kulow's wife.
Three years ago, the tractor was handed down to Kahn's son Clint, who primarily uses the D15 to mow forages with a pull-behind New Holland 7-foot haybine. Features on this machine include: fenders, wide front end, four forward and one reverse gear, high and low shift, power steering, 540 live rear PTO, 16-gallon fuel tank and 88-inch wheel base.
Rated at 35 hp and a road speed of 15 mph, the D15 was an improved version of the D14, which it replaced in 1960. Most of the D Series models were manufactured with hand-operated, shift-on-the-go oil clutches, commonly referred to as the hand clutch. Allis-Chalmers marketed this arrangement as the Power Director. This clutch was in low range when pulled back, neutral in the middle and high range when pushed forward. It could also be ordered as a forward-reverse called the Shuttle Clutch. There were 7,169 D15's built between 1960 and 1962 in West Allis, and 957 of them had a diesel engine.
 "After receiving the tractor, I cleaned out the fuel tank, rebuilt the carburetor, switched over the power system from a generator to an alternator, freed up all the spark plugs, and put on a new clutch and a tachometer. It still has the original tires, and I would estimate has operated between 2,000 to 3,000 hours," Kahn says. "The D15 always starts, is easy to climb onto, has great maneuverability and is perfect for racking hay, especially in small fields. It could use a paint job, but most importantly, that tractor continues to run like a top."
Persinger writes from Milwaukee. To have your favorite tractor featured, send in a photo of yourself with your tractor, along with a 150-word write-up about the tractor, to: Wisconsin Agriculturist, P.O. Box 236, Brandon, WI 53919.
Subscribe to receive top agriculture news
Be informed daily with these free e-newsletters
You May Also Like
---