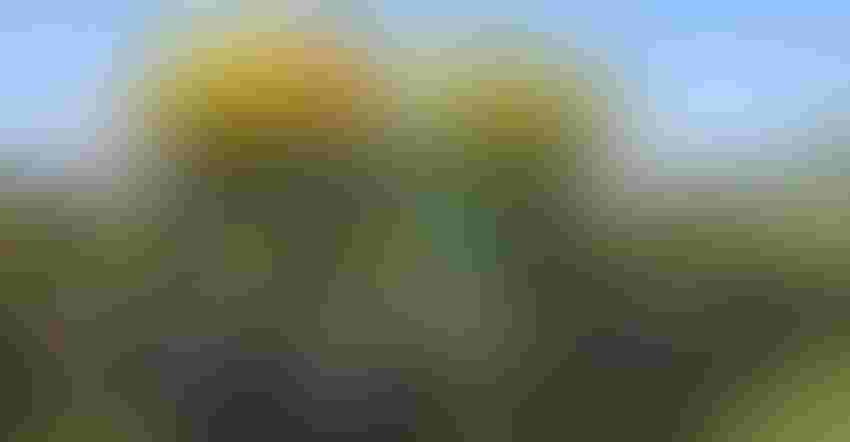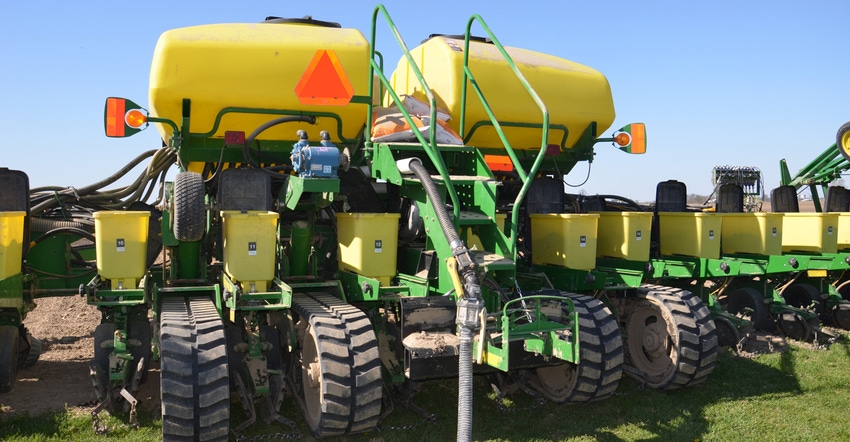 FARMERS TRY TRACKS: More farmers are concerned about soil compaction on center planter rows. A 2018 study by Pioneer indicates the problem isn't limited to center-fill planters.
You don't have to look too hard to find someone running a planter with tracks these days. Nearly always, it's a center-fill planter with more weight in the center, especially when the planter is full of seed or starter fertilizer. Farmers have reacted to demonstrations that show issues with soil compaction and limited root growth on center rows.
A recent study by a Pioneer agronomist indicates that farmers with center-fill planters may be justified to worry about effects of weight on center rows. However, what's intriguing about the one-year study is that it's not only people with center-fill planters that should be concerned. While Troy Deutmeyer, a Pioneer field agronomist cautions that the findings are only preliminary, the results indicate everyone pulling a corn planter ought to be concerned about center rows. You may not need a 24-row planter to see the effect.
Dig further
The agronomist was inspired to look deeper into this phenomenon after reviewing results of a study conducted at 12 on-farm locations in Minnesota. That earlier study found an average yield reduction of 11 bushels per acre in the center segment of the planter pass. All planters in the study were in either 20- or 22-inch row configurations, but both center-fill and row-box unit planters were included. No difference in the center-row effect was found between the two types of planters.
Deutmeyer set out to quantify stand count, ear count and yield variation row by row across the planter width. He selected three locations in northern Iowa in 2018. At each location, he concentrated on two planter passes running the length of the field.
He broke planter passes into three segments: the center pass where planter and tractor tracks were located and the wings. When he prepared results, he averaged the two wing segments that didn't receive tractor traffic together. A 24-row center-fill planter, 16-row center-fill planter and 12-row box-unit planter were included. Planting conditions were favorable for the farms with the 24- and 16-row planters, but soils were wetter when the 16-row planter operated.
Early results
At all three locations, there was a reduction in corn yield in the center planter segment compared to the wings. That included the field where the 12-row, box-unit planter ran. Not surprisingly, yield loss was greater at the location where soils were wetter than desirable. That likely indicates increased yield loss may be associated with wheel-track soil compaction, they note.
Yield reduction appeared tied to a lower population and ear count in the segment behind the planter at two of the three locations. There was no difference in stand and ear count where the 12-row, box-unit planter was used, even though those rows still yielded less.
While it's too early to make many conclusions, the agronomist notes, he offers one possible remedy. Increasing seeding rate on center rows may help offset losses due to lower stands.   
About the Author(s)
Subscribe to receive top agriculture news
Be informed daily with these free e-newsletters
You May Also Like
---