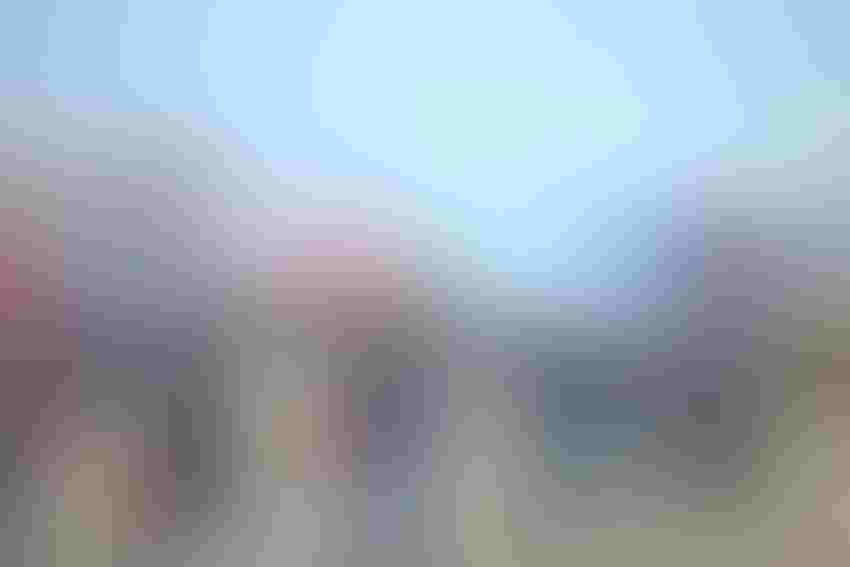 February is the month California's two major farm shows are held, but the benefits and outcomes that occur during each three-day event seem to last around the calendar.
For example, in 2011 an imaginative program called Ag Warriors was kicked off at Ag Expo, the huge annual exhibition of farm equipment, services and products in Tulare.  Former President George Bush attended to help launch that program, and he attracted a large number from the farm community who gave their support to it.
The noble objective of the Ag Warriors program was to seek placement of veterans of military service in career-centered jobs in the agricultural industry, a kind of specialized job placement service.
One of those who took advantage of the program was Nick Hanhart, a three-year veteran of military service in the Middle East.  His family had experience in the restaurant business, and he seemed to be gravitating toward a career in nutrition.
Little did he know that animal nutrition was the field in which he might express his interest and background.  A summer job with Tulare's J.D. Heiskell, one of the state's largest suppliers of animal feeds, seemed to cement his longtime interest and his future possibilities.
Scott Hillman at Heiskell headquarters made sure Hanhart was given a tour of the company's facilities and some of its customers as part of his orientation.  That opened the way to his internship, and most recently, his return to Chico State University to complete a final semester in his major.  If he doesn't choose another employer Hillman said he will be welcome at Heiskell.
Another Ag Warrior made the acquaintance of management at Bennett and Bennett, a concrete pipe and products company in Armona.  Management there became well enough acquainted with him to say that if he applies for a job he will be given an interview immediately, no questions asked.
In Colusa, where the farm equipment show is held annually at the Colusa County Fairgrounds, management at the fair and show planners on the staff have scheduled a long list of specialty shows at the fairgrounds through a major part of each year.
Economic impact
The incidence of recurring visitors is having a positive economic impact on the community, initiated by the first farm show in 1965, then called the Colusa Orchard Equipment Show.  It gave the show its trademark slogan: Granddaddy of Farm Shows.
A more subtle benefit of the shows, particularly Ag Expo, has been the rallying of a corps of 1,400 volunteers who work at their assignments year around.  At show time they flood the show grounds in their characteristic orange jackets, tending to the needs of the 1,450 exhibitors in ways that commercial show grounds in other locations can't begin to duplicate.
Perhaps one of the major benefits of the contingent of volunteers has been contribution to a community spirit and pride of accomplishment as attendance and  number of exhibitors has increased each year, probably beyond the expectations of anyone who helped plan and conduct the first show in 1967.
Facilities to house and encourage attendance at the two major farm shows have grown impressively.  Both are examples of the subtle, but substantial, way agricultural production contributes to the wellbeing and vigor of communities where it resides.
The Ag Warriors program has been turned over to a national group with similar goals and expectations of those at its founding in Tulare.  It has become part of Ag Careers, an organization seeking employment opportunities for veterans interested in careers in agriculture.
Stability is the name of the game that farmers try to play through adverse weather, floods, drought, plant and animal diseases and pests often divert them.  That's the kind of stability that has been projected vigorously and continuously through California's two major farm shows.
More from Western Farm Press
Wine grape strategies improve Bien Nacido Vineyards
PETA blames genital size on chicken wings
Subscribe to receive top agriculture news
Be informed daily with these free e-newsletters
You May Also Like
---