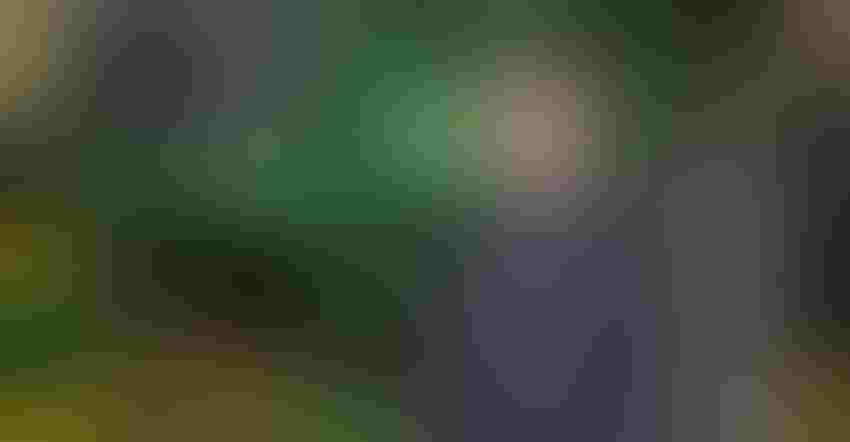 RESPECTED: Larry Holscher's attention to detail spills over from his farm into his work in the community.
One benefit of writing Master Farmer stories is seeing comments others make about the nominees. Typically, up to six people write letters of support. They often share insights that make it obvious why the recipient is worthy of the Master Farmer award.
The Master Farmer program is sponsored by Indiana Prairie Farmer and the Purdue University College of Agriculture.
Here is what others say about 2017 Master Farmer Larry Holscher.
"While operating a highly successful farm operation, Larry shared his considerable knowledge and leadership skills as a Knox County commissioner, and then had the energy to participate on my [hospital] board in setting the strategic direction of Good Samaritan during this four-year period. During these past four years, I have engaged with Larry and found his passion for strong leadership, high-quality health care, full transparency and strong Christian values to be above reproach. He is a leader with tremendous insight and compassionate concern for our patients and the communities we serve."
Rob McLin, chief executive officer, Good Samaritan Hospital 
"The Holscher farm operation has always been a model of efficiency and profitability. Their machinery is always properly prepared well ahead of the cropping seasons, and they are very deliberate and timely when it comes to planting and harvesting a crop. They have always used the latest technology and are an example of what a progressive farm should look like. Soil conservation is not just an afterthought for Larry's family, but has long been a planned part of the farm, from no-till planting to the extensive use of cover crops to constructing conservation structures as needed to protect their soil resources.
"We have watched in admiration throughout the last several years as Larry has brought his sons into the farming operation, allowing them to be involved as decision-makers and contribute to management, not just as employees. Recently the Holschers have diversified into contract turkey production with Farbest Foods, not only as a way to produce income, but also to synergize the use of turkey manure on their crop acres."
Mike and Susan Brocksmith, Vincennes, 2004 Master Farmers
"It goes without saying that Larry is a leader among farmers in the region. When you see a field operated by him and his family, you can note their great attention to each detail of management. Larry is a man of great integrity."
Dennis Carnahan, Vincennes, 2001 Master Farmer  
Subscribe to receive top agriculture news
Be informed daily with these free e-newsletters
You May Also Like
---