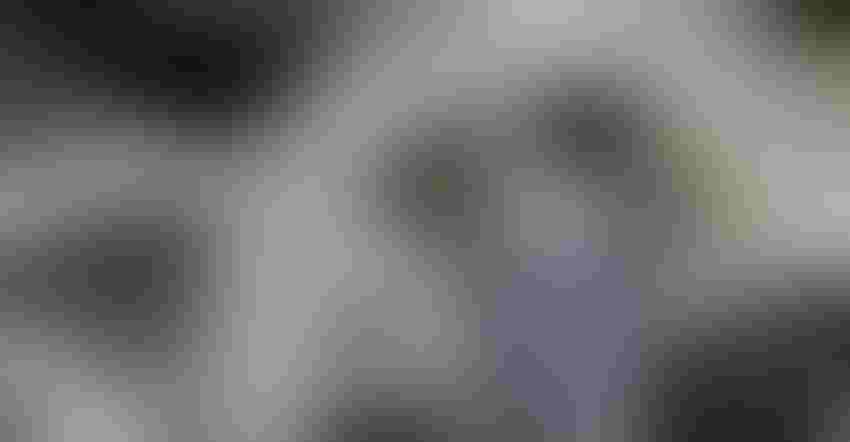 EtiAmmos/ThinkstockPhotos
by Laura Litvan and Sahil Kapur 
The Trump administration threatened to veto a bipartisan immigration plan that was being lined up for a Senate vote Thursday, increasing the risk that lawmakers will fail to agree on protecting young undocumented immigrants from deportation.
The proposal would encourage "millions of additional minors to be smuggled into the United States" and is "dangerous policy that will harm the nation," White House spokeswoman Sarah Huckabee Sanders said in a statement. Attorney General Jeff Sessions and the Department of Homeland Security also harshly criticized the Senate proposal.
Senate Minority Leader Chuck Schumer of New York called President Donald Trump "obstinate" and said the president "has stood in the way of every single proposal that has had a chance of becoming law." A group of Democratic and Republican senators agreed on the proposal Wednesday after weeks of negotiations. 
The bipartisan plan would give 1.8 million young immigrants, known as dreamers, a path to citizenship and provide $25 billion for border security. The Trump administration and Republican leaders back a second plan also set for a vote, which would include those provisions plus other Trump priorities, including strict limits on family-based migration and an end to a diversity visa lottery.
Third-ranking Senate Republican John Thune of South Dakota said in an interview he thinks it's a "long shot" that any of four immigration proposals will get the 60 votes to advance. If the bipartisan proposal fails, it would probably have to move closer to Trump's plan to become viable, he said. Limits on family-based immigration, which Democrats oppose, are important in any bill that gives dreamers a path to citizenship, Thune said. 
Hours before expected Senate votes on the competing proposals, Sessions called the bipartisan plan a "mass amnesty" that "will invite a mad rush of illegality across our borders." The Department of Homeland Security said it "would be the end of immigration enforcement in America and only serve to draw millions more illegal aliens with no way to remove them."
'Poisoning the Well'
GOP Senator Lindsey Graham of South Carolina, one of the negotiators on the bipartisan plan, said in a statement that DHS was acting "like a political organization intent on poisoning the well." He added, "Statements like this undermine confidence in DHS and make one question whether they can rationally engage with the Congress on this issue." 
Maine Republican Susan Collins, a leader of the bipartisan talks, defended the compromise plan at a news conference.
"This is the one and only bill that deals with immigration issues with broad bipartisan support," she told reporters.
In a hardball tactic, Senate Majority Leader Mitch McConnell of Kentucky decided a vote on the GOP plan would come last. That will make it harder for GOP lawmakers who might be willing to back the more modest bipartisan measure, which was conceived by a group of senators that included eight Republicans. They won't be able to see if the Trump plan fails first and then move to the pared-down bipartisan measure as a fallback.
This week's Senate action is intended to mark the first serious immigration debate in the chamber since 2013, when senators overwhelmingly approved a bipartisan measure providing legal status to 11 million undocumented immigrants along with a $46 billion border plan. The House never acted, killing the effort.
All sides say they want protection from deportation for the dreamers -- who were brought to the U.S. as children -- but so far they can't agree on how to do it. Trump seeks to end the Obama-era Deferred Action for Childhood Arrivals program, known as DACA, as soon as next month. The program has shielded the immigrants from deportation.
The GOP-led House is taking a different approach from the Senate. House Majority Whip Steve Scalise, a Louisiana Republican, said Wednesday that leaders are checking members' support for a hard-line measure authored by Judiciary Committee Chairman Bob Goodlatte, a Virginia Republican. It would allow the young immigrants, known as dreamers, to get only three-year renewable legal status. It would crack down on so-called sanctuary cities and end immigration of extended family members, among other provisions.
"It's not going to be as easy here in the House as it may be in the Senate," said Representative Doug Collins, a Georgia Republican. Conservatives there see even Trump's proposal as too favorable to undocumented immigrants over others who came to this country legally, he said. 
Additional bills were lined up for Senate votes Thursday, including one by Republican Senator Pat Toomey of Pennsylvania that would crack down on so-called sanctuary cities that refuse to cooperate with federal immigration enforcers.
Coons, McCain Plan
A proposal offered by Democratic Senator Chris Coons of Delaware and Republican Senator John McCain of Arizona would give dreamers a path to citizenship and require the Department of Homeland Security to implement a border security strategy by January 2021.
McConnell promised Democrats a floor debate on immigration to help end last month's three-day government shutdown. But he said Thursday that Democrats were "stalling for time" instead of allowing the votes to proceed. 
The bipartisan compromise emerged after weeks of talks by about two dozen senators, led by Collins of Maine and Democrat Joe Manchin of West Virginia.
'Hard Compromises' 
"There's a lot of very hard compromises in that bill," Coons said, adding that he'll back it.
The president wants to end the diversity visa lottery and limit family-based immigration to spouses and minor children. The family policy would apply to all legal immigrants, not just dreamers. 
In the House, Speaker Paul Ryan of Wisconsin is taking fire from some in his rank-and-file who want a broader bill that can better enable a crackdown on border crossings and employers who hire undocumented immigrants.
Mark Walker, a North Carolina Republican, said anything that is more generous than the Goodlatte bill is going to face a tough road in the House.
"When you start talking about special pathways, that's where you drive conservatives off the cliff," Walker said. He said only a few of about 170 members in the Republican Study Committee that he leads will support giving dreamers a way to become citizens that isn't an option for immigrants who came here legally.
To contact the reporters on this story: Laura Litvan in Washington at [email protected]; Sahil Kapur in Washington at [email protected]
To contact the editors responsible for this story: Joe Sobczyk at [email protected]
Laurie Asséo, Justin Blum
© 2018 Bloomberg L.P
Subscribe to receive top agriculture news
Be informed daily with these free e-newsletters
You May Also Like
---