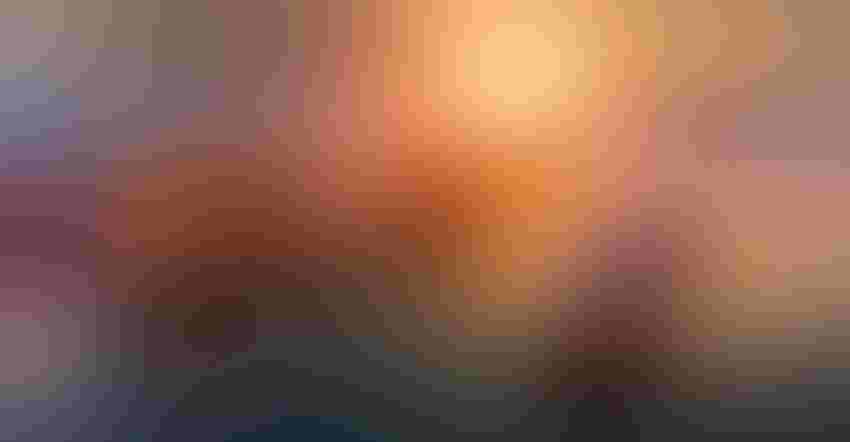 IT TAKES TIME: Even if trade volumes steadily grow, it will take time to rebuild trade flows and recoup the losses of the past two years.
thitivong/Getty Images
Over the past two years, the U.S. has battled China and other countries in an escalating trade conflict that led to tariffs and retaliatory tariffs. U.S. agriculture ended up a target for many of those tariffs, given that it is one of the few sectors where the U.S. enjoys a trade surplus.
Agriculture in general also is always a target of trade conflicts because of the unique political nature of trade and agriculture — nearly every country has an agricultural sector that is politically active and sensitive to trade policy shifts and shocks.
2018 assistance
As economic losses accumulated for U.S. agriculture, the Trump administration — acting through USDA — announced trade assistance for agriculture in July 2018. The first round of trade aid included about $12 billion of assistance — up to $10 billion for Market Facilitation Program payments, $1.2 billion for food purchases and distribution, and $200 million for ag trade promotion.
The MFP payments in 2018 were calculated according to USDA estimates of trade losses by commodity and were paid out to producers based on actual 2018 production. Of note, soybeans faced the largest effects of the escalating U.S.-China trade conflict and received a $1.65-per-bushel payment, while grain sorghum and wheat received smaller payments at 86 cents and 14 cents per bushel, respectively.
Corn received a minimal payment of 1 cent per bushel. Dairy and pork producers also received payments of 12 cents per cwt of milk production and $8 per head of inventory, respectively.
The $1.2 billion of commodity purchases helped shore up demand for numerous commodities, mostly specialty crops, but also included some purchases of beef, pork and dairy products.
Finally, the $200 million of ag trade promotion funding helped leverage additional efforts through existing USDA trade programs such as the Market Access Program administered by USDA's Foreign Agriculture Service.
While all of the assistance provided some support to U.S. agriculture in a period of accumulating trade losses and lower commodity prices, the MFP payments were the most significant and most discussed. The 2018 assistance was provided in two installments.
The first, equal to 50% of 2018 production, was available in September 2018. The second portion was available in late December 2018 or early 2019. Altogether, the MFP payments amounted to nearly $575 million in assistance in Nebraska and about $8.5 billion nationwide, providing substantial cash flow support for agricultural producers.
2019 assistance
As the trade conflict continued into 2019, there was growing discussion and speculation about additional trade assistance. There was no promise of more assistance until the Trump administration announced in early May that it was working on additional support.
The second round of aid was announced as up to $16 billion in assistance, with $14.5 billion reserved for MFP payments, $1.4 billion for additional commodity purchases, and $100 million for additional ag trade promotion.
When the trade assistance was announced in the midst of planting season, the secretary of agriculture noted that the crop payment would be a flat payment per planted acre instead of a payment per bushel (or unit of production).
The goal was to not substantially influence and distort planting decisions between crops, although the planted-acre requirement certainly affected many producers facing tough field conditions and the decision about whether to plant or claim prevented planting for crop insurance purposes. Ultimately, there were additional provisions made for MFP payments on prevented plant acres later planted to cover crops.
The provisions may have been designed to minimize distortion of production decisions, but the reality was that announcing additional trade assistance in the middle of planting meant that the policy certainly had to affect producers' planting decisions.
The MFP payments still were calculated based on trade losses estimated by commodity by USDA. However, unlike 2018, the losses by commodity then were weighted according to the historical production mix of the affected commodities by county.
The result was a flat MFP payment rate that ranged from $15 to $150 per planted acre in counties across the country. The primary contributors to the larger payment rates in selected counties continued to include soybeans and increased rates for corn, wheat and grain sorghum — but also included substantial increases in estimated cotton and rice losses that drove up payment rates in many southern U.S. counties. There also continued to be additional MFP payments for dairy and pork producers as well.
The MFP payments on 2019 production were made available in three installments, one at sign-up over the summer, one in November and a final installment announced in early February of this year.
As of late February, a total of $14.3 billion in MFP payments had been distributed nationwide, with $960 million distributed in Nebraska. Again, the payments have provided substantial cash flow for producers, helping to stem the continued losses from lingering trade conflicts and overall lower commodity prices.
2020 assistance?
The expectations for 2020 are much more uncertain as it relates to trade and trade assistance. There have been several trade accomplishments in the past few months that could point the way to increased trade opportunities and trade flows, and reduce or eliminate the need for continued trade assistance.
The U.S.-EU agreement on increased market access for nonhormone-treated beef, the U.S.-Japan trade agreement, the U.S. passage of the United States-Mexico-Canada Agreement, and the Phase 1 trade agreement between the U.S. and China all point to improved prospects for trade over the coming months.
However, even if trade volumes steadily grow, it will take some time to rebuild trade flows and recoup the losses of the past two years. Furthermore, fears about market disruptions and a general economic slowdown because of coronavirus threats and responses could dampen trade prospects for now.
In particular, the market already was wondering how China would fulfill its announced commitments of effectively doubling its purchases of U.S. ag products. With the coronavirus outbreak, the market is wondering even more how it will affect the volume and timing of China's purchases.
Recognizing both the improved prospects for trade as well as the public health and economic concerns that could hamper trade recovery, there was substantial debate about the need for or the availability of additional assistance.
The secretary of agriculture had been careful to note efforts to monitor the situation before promising additional assistance. Then, in the middle of USDA's annual Ag Outlook Forum, just as USDA officials were talking trade issues, President Donald Trump said in an early-morning tweet that additional assistance would be offered if needed, essentially promising that aid would be available if trade volumes and markets do not improve.
It may have been an obvious answer during an election year, but it also was a recognition that once trade assistance has been made, it is difficult not to follow through with additional assistance until the underlying economics used to rationalize the first aid package improve.
The outlook for 2020 for now seems to be the promise of additional trade assistance from USDA barring substantial growth in U.S. ag trade in the next few months.
There is no word on when such trade assistance would be offered or how it would be calculated, but one may hope that this year's planting season is not like last year's, and all of the additional complications of how trade assistance could affect planting decisions will be a moot point.
Lubben is an Extension policy specialist at the University of Nebraska-Lincoln.
Subscribe to receive top agriculture news
Be informed daily with these free e-newsletters
You May Also Like
---