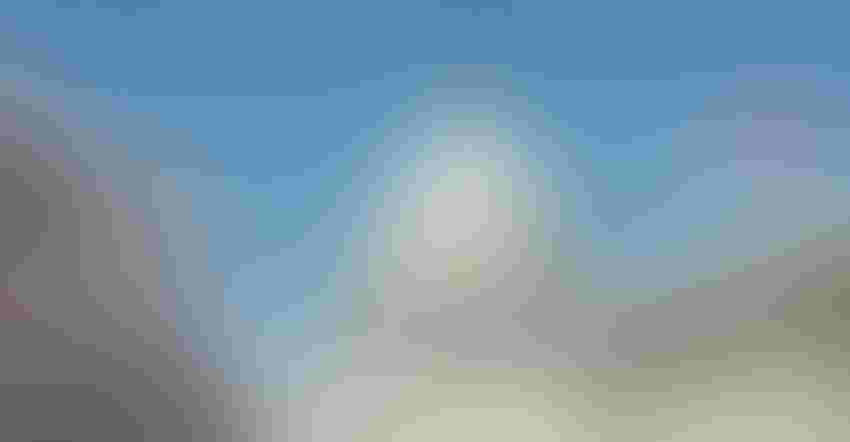 The voices of who will be formulating the final farm bill product are now known. The Senate Wednesday named a total of nine conferees – five Republicans and four Democrats - to the farm bill conference committee tasked with forging an agreement between the House and Senate. The House named 47 conferees just weeks prior.
The Senate passed a bipartisan farm bill, which passed by a historic margin of 86-11, while the House chose to go down a partisan approach when it was able to squeak out approval in June by a vote of 213-211.
The Senate Republicans will be represented by Sen. Pat Roberts, R-Kan., Senate Majority Leader Mitch McConnell, R-Ky., John Hoeven, R-N.D., Joni Ernst, R-Iowa, and Sen. John Boozman, R-Ark. For Democrats, the Senate conferees include Senate Agriculture Committee Ranking Member Debbie Stabenow, D-Mich., Patrick Leahy, D-Vt., Sherrod Brown, D-Ohio and Heidi Heitkamp, D-N.D.
"This strong group of Senate conferees knows how to work together on a bipartisan basis to get the farm bill across the finish line," said Roberts and Stabenow in a joint statement. "We look forward to beginning the conference process so we can provide certainty to our farmers, families, and rural communities."
A public meeting of the Conference Committee will be announced at a later date, although the four principles met in a meeting on July 26 to lay the groundwork for negotiations ahead. In a joint statement, the four principles said they're "committed to finding solutions to resolve the differences" which is most notably how to handle the Supplemental Nutrition Assistance Program as well as other changes including payment limits, establishing Conservation Reserve Program (CRP) payments and acres caps and market access funds for Cuba.
The goal is to get a bill to the president's desk before the current farm bill expires at the end of September. McConnell said he would like to see a farm bill conference committee ready after Labor Day in order to give lawmakers a month to finalize the bill.
In a statement following the conferee announcement, Heitkamp said, "The Senate passed a strong, bipartisan farm bill, as we have historically done, which included many provisions I fought for to support North Dakota, like reforms to the ARC-County program, support for young and beginning farmers, and a strong crop insurance program," said Heitkamp. "With commodity prices falling as the administration's trade war is escalating, we can't waste any time or get bogged down with divisive and partisan provisions – the Farm Bill is too important to our farmers and our rural economy."
Animal disease funding
When the House advanced action on its farm bill conferees, House Agriculture Committee Ranking Member Collin Peterson, D-Minn., said attention is needed to protect the U.S. agriculture industry in the event of an animal disease outbreak. Currently, the House bill provides $450 million in mandatory funding over five years for programs such as the National Animal Health Laboratory Network, the National Animal Disease Preparedness & Response Program and the National Animal Vaccine Bank. The Senate provides an authorization for appropriations, but no mandatory funding.
Peterson said conferees should "insist on 10-year funding for Animal Disease Preparedness & Response Program to provide the certainty that both farmers and consumers need."
"While the appropriations committees deserve credit for providing some funding for these programs in their bills, animal health is not a short-term issue or an issue we should short change," Peterson said. The U.S. Department of Agriculture's Animal & Plant Health Inspection Service as well as "state officials and producers need to know that adequate funding for these programs is going to be available for their work to pay off. Animal disease programs are important investments in the health of our nation's animals, our people and the security of our food supply," he added.
Subscribe to receive top agriculture news
Be informed daily with these free e-newsletters
You May Also Like
---