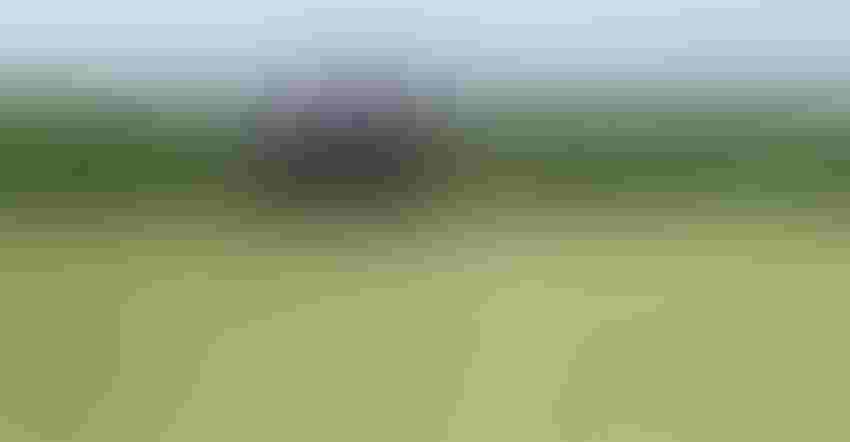 GETTING STARTED: Partners such as Veterans in Agriculture and USDA work with SCORE, a business mentoring organization, to help new and beginning farmers.
By Beth Grabau
When U.S. Secretary of Agriculture Sonny Perdue signed a memorandum of understanding with SCORE in Des Moines, Iowa, in August, few in agriculture knew about the organization's existence and even fewer knew how it could be of help.
SCORE is the nation's largest network of volunteer expert business mentors, numbering over 10,000. Its newest effort provides free business mentoring to farmers, ranchers, and other agricultural and rural business owners, including military veterans.
While this organization is new to agriculture, it has had a long history of matching business professionals and entrepreneurs with new business owners. Every year, SCORE volunteers help thousands of entrepreneurs start small businesses and achieve new levels of success in their existing businesses.
Volunteering at SCORE is a way for you to give back to your community, connect with fellow business owners and pass on your knowledge to the next generation of entrepreneurs in your community. Individuals who volunteer, mentor the new business owners through the process of starting up and maintaining a new business. So, it's through this new partnership, USDA hopes to expand the assistance available to new and beginning farmers, adding mentorship to the tools available to producers.
Experienced farmers needed
To succeed, SCORE needs experienced farmers, ranchers and other agriculturists. The key is to identify and recruit mentors that already have a wealth of agricultural knowledge and want to share it to help the next generation of farmers and ranchers to be successful.
A strong network of experienced farmers, agricultural professionals and business owners is important to the success of new farmers and ag entrepreneurs. Serving as a SCORE mentor is a powerful way to invest in your local community and pass on your knowledge to the next generation who will feed our country and the world.
SCORE's volunteer mentors have backgrounds in various areas, including finance, accounting, ag marketing, farm operations, business and financial planning. They can also provide local expertise and free one-on-one business mentoring to new and existing farmers and business owners.
No matter what stage a business is in, a SCORE volunteer can help in developing business plans, navigating financing and legal issues and identifying new markets.
The call for volunteers to mentor is only one side of the equation, the other being the individuals that need the help of SCORE mentors. Individuals who would like to find a mentor can go to score.org or access it through the USDA website link below.
Partnership with Veterans in Ag
The SCORE program will strengthen the partnership that Veterans in Agriculture and other military veteran organizations have with USDA.
Paul Havron, a farmer-veteran, has worked with mentors as he began and continues his cow-calf operation. "This program is a step in the right direction," he says. "With the average age of a farmer today being 58 years, they have seen and lived through historical trends. It is their wisdom and knowledge that we need as younger military veterans transition into farming and agriculture."
To sign up to be a volunteer mentor, or if you are a new or beginning farmer or rancher, visit USDA to sign up today.
Grabau is executive director of Veterans in Agriculture, headquartered in Des Moines.
Subscribe to receive top agriculture news
Be informed daily with these free e-newsletters
You May Also Like
---