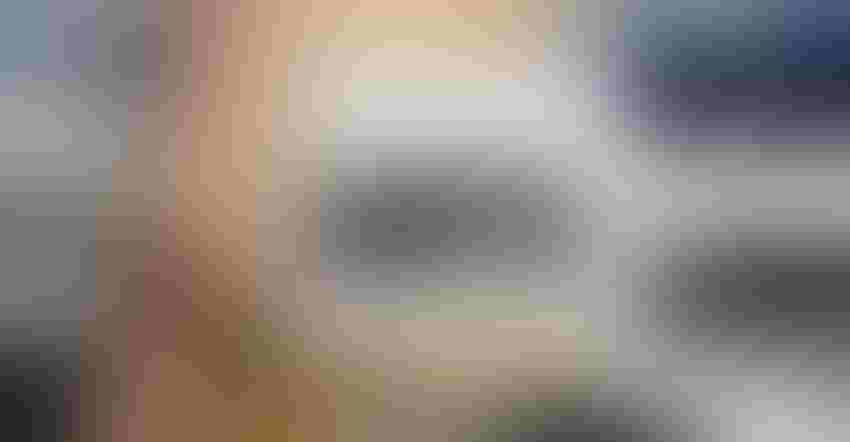 BEEF 509: Participants in the BEEF 509 program select their live animal and follow it through harvest, grading and hands-on cutting.
OSU Extension
The BEEF 509 program returns on Feb. 25 and March 4, and will be co-hosted by the Ohio Cattlemen's Foundation and Ohio State University Meat Science Extension.
Sponsored by the Ohio Beef Council, BEEF 509 is an educational program designed to teach cattle producers about the food side of their business and how to use best management practices to improve beef quality and enhance profitability while learning about value within the beef chain. 
It's not only for beef cattle producers, but also allied industry personnel, including chefs, beef salespeople, veterinarians, teachers, Extension personnel and college students who want to learn about the importance of producing a more consistent and high-quality beef product.
The event will include live cattle evaluation, beef harvesting procedures and innovations, carcass aging, grid pricing, beef industry updates, taste panel and shear force evaluation, genetic and environmental carcass merit factors, beef carcass grading and fabrication, and live carcass and boxed-beef valuations. A Beef Quality Assurance certification can be earned.
A maximum of 30 spots are available on a first-come, first-served basis. BEEF 509 will be held on consecutive Saturdays from 8:30 a.m. to 7 p.m. It is critical to attend each Saturday, as participants will be assigned to teams that will work together for both days of the program. The live-animal evaluation, grid pricing discussion and auction will take place on the first Saturday. Carcass grading and fabrication are among the activities planned for the second Saturday.
The program is at the OSU Animal Sciences Building at 2029 Fyffe Road in Columbus. Registration is $175 per person and the deadline to register is Jan. 5.
For more information or to register, visit ohiocattle.org/foundation, or call 614-873-6736.
Ohio farmer wins contest with 50-year-old Kinze grain cart
Ohio farmer Jeremy Smart is a co-winner in a national contest conducted by Kinze Manufacturing to find the company's oldest grain cart still operating.
The Oldest Running Cart Contest was offered to mark the 50th anniversary of Kinze's first grain cart. After building a prototype cart in 1971, company founder Jon Kinzenbaw manufactured the first production run of eight 400-bushel grain carts and quickly sold them all. 
Smart, from Peebles, Ohio, owns a Kinze cart from that historic first run. His cart somehow made its way to Ohio where his brother-in-law purchased it at a farm sale about 10 years ago. After a few years, however, he needed a cart with a hydraulic auger fold, so he sold it to Smart.
"Apparently, my ship has finally come in, and they give out awards for keeping old equipment running," Smart quipped. "Obviously, it was manufactured well, and I am quite certain the original augers were in it until three years ago when I re-flighted them."
A second winner, who also had one of the first production run carts, is Michael Douglas from Kentucky.
As the grand prize contest winners, Smart, Douglas and their guests traveled to Kinze's corporate headquarters in Williamsburg, Iowa, where they enjoyed a private meet-and-greet with Jon Kinzenbaw, toured the Kinze Innovation Center and factory, and were treated to a private tour of Kinzenbaw's tractor collection.
In addition, they received a signed copy of Kinzenbaw's book, "50 Years of Disruptive Innovation," and a promotional card to the Kinze store. A video featuring the winners' visit to Kinze can be seen at kinze.com/gcvideo.
Subscribe to receive top agriculture news
Be informed daily with these free e-newsletters
You May Also Like
---