Immigration issues threaten agriculture's profitability
Immigration issues threaten agriculture's profitability
More and more illegal immigrant farm workers are avoiding the risks involved with illegally crossing the border to find work in the fields, and the downturn in the overall availability of farm laborers has taken a significant toll on U.S. farmers.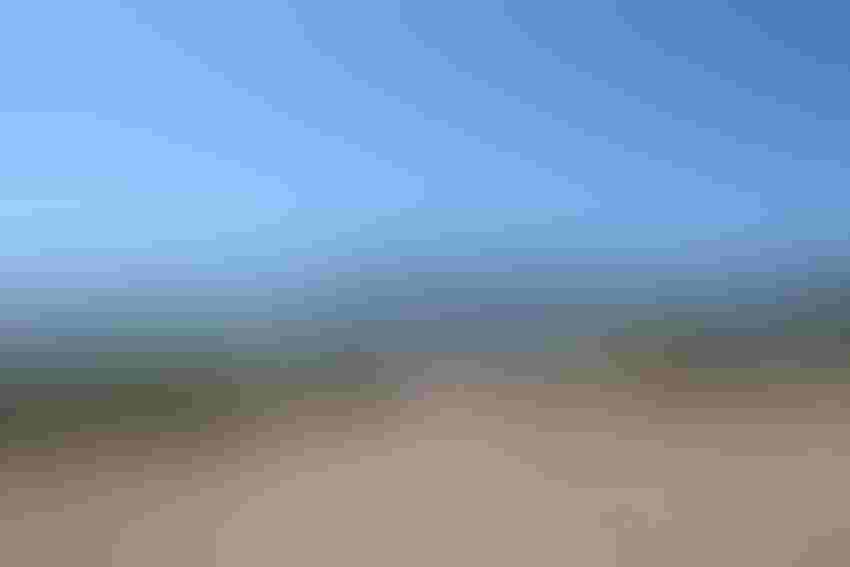 The border wall promise continues to be a concern for farmers and ranchers.
Few U.S. voters oppose good immigration policies and laws designed to protect the nation from extreme security risks like the terrorist attacks of 2001, including policies concerning the security of the U.S.-Mexico border.
The majority of voters, however, statistically support a long-standing policy that allows for legal immigration that leads, eventually, to a path for U.S. citizenship through a planned program of naturalization. In addition, most Americans favor a well-managed immigrant worker program, especially voters who are either involved in or understand the need for such workers across the agricultural and food production industries.
In reality, however, most immigrant farm workers, especially those involved in field crop farming, are in the U.S. illegally, according to a recent CNN Money report. In that report, about 52 percent of field crop farm workers are undocumented, representing the largest share of all farm laborers in the U.S. responsible for producing the domestic food we consume. This is especially true when it comes to the production of specialty crops like fruits and vegetables.
DECLINING NUMBERS
But thanks to tighter border restrictions put in place by President Obama in recent years, that number has been declining. More and more illegal immigrant farm workers are avoiding the risks involved with illegally crossing the border to find work in the fields, and the downturn in the overall availability of farm laborers has taken a significant toll on U.S. farmers.
Related:Cattle industry 'very concerned' about Trump's pledge to renegotiate NAFTA
In California alone, USDA estimates losses as a result of a farm worker shortage has cost farmers millions of dollars per year as fruit and other crops are left to rot in the field because of a lack of farm workers to bring in the harvest. This is true in the New Mexico chile industry as well, and across other areas of the greater Southwest. In fact, two states, California and Texas, account for more than one-third of all farm workers in the United States, according to USDA.
By and large, farmers who employ both legal and illegal farm workers say they have turned to an immigrant worker base primarily because they are unable to secure an adequate work force without them. Farm laborers perform intensive physical work, and in spite of increased wages in recent years—as much as $12 to $15 an hour—farmers have been unable to attract workers who are U.S. citizens.
Joe Del Bosque, who farms cantaloupe, melons, almonds and asparagus in California's Mid-Valley near Los Banos, says his biggest concern, given today's political climate, is President Trump's campaign promise to ratchet up immigration policy and enforcement, a central theme in his campaign promises. With more than 300 seasonal field crop workers to bring in his crops, more than 99 percent are immigrants, and that is because he's unable to find American farm workers willing to do the job in spite of paying $12 or more an hour.
"Of all my field workers, only two are Americans, and when I can find them, I hire them, but they don't stay for long," Del Bosque reported recently to CNN.
HARD LABOR
Part of the problem may be the labor intensity of the job, but many field workers must be prepared to pick up and move to the next field or farm during the course of the year, and not many American workers are able or willing to do that.
Reports indicate over half of immigrant field workers are in the U.S. illegally, many unable to secure work visas because of strict immigration policy, which has been getting tougher in recent years. Del Bosque says he has had trouble finding an adequate farm worker force for most of the past six years. The Obama administration tightened immigration laws at about that time, and newly elected President Trump has increased pressure on Border Patrol and immigration enforcement officers to round up illegal immigrants and expel them from the country.
"Competition for farm workers has increased considerably. Workers are being paid more now than ever before, but farmers are competing with each other for those workers and there is simply not enough to go around," Del Bosque reported.
Other California producers agree, and there are more troubles ahead. Recently, California approved new farm worker policies, scheduled to go into effect in 2019, calling for overtime wages for workers putting in long hours in a single day, and the new law will also require a 15 minute break per hour so workers can get out of the hot sun.
In spite of the changes, which many say they are willing to accept, finding workers will be a difficult task according to Harold McClarty, a western farmer who grows grapes and fruit on his family farm.
"My family has been farming the same block of land in the San Joaquin Valley since 1887. That is what sustainable means to me, lasting the test of time, and still being able to do what you love," he says.
But McClarty says maintaining an adequate number of farm workers is crucial in keeping his farm profitable.
"If we pick a piece of fruit a day early it becomes a disappointment [to consumers], but if I pick it a day late it becomes a disaster," he reports.
TIMING ISSUE
Having an adequate labor force on the farm when he needs it could mean the difference between a profitable crop or a financial loss to the farmer.
The problem is no different for New Mexico farmer Rick Ledbetter in Portales, New Mexico. Ledbetter grows green chile, cotton, corn, wheat, and alfalfa, and has also grown onions, peanuts, green beans and other crops in the past. He also relies on immigrant farm workers to bring in his crops, especially in his chile fields that must be hand-picked "when the time is right."
"A Mexican immigrant labor force is needed if the [chile] industry is to survive," Ledbetter told Farm Press last year.
Mexican farm laborers also are required in New Mexico's lucrative onion farming operations, which are harvested about the same time chile ripens in the fields, making competition for farm workers even fiercer.
Chris Biad of Biad Chili Company, Messilla Park, New Mexico, agrees.
"The Hatch green chile is growing in popularity rapidly, and demand is growing as well," Biad said. But he warns that the increasing difficulty in finding enough farm workers during harvest threatens his operation, and just about every chile producer in the state.
"We have been hoping for immigration reform that includes a meaningful farm worker program, but because chile must be harvested by hand, finding enough farm labor is a problem we will face every year," he added.
That's especially true under new immigration initiatives being executed by the Trump administration. According to McClarty, if President Trump fully delivers on his campaign promises concerning immigration, it could result in disaster for many U.S. farmers.
Subscribe to receive top agriculture news
Be informed daily with these free e-newsletters
You May Also Like
---