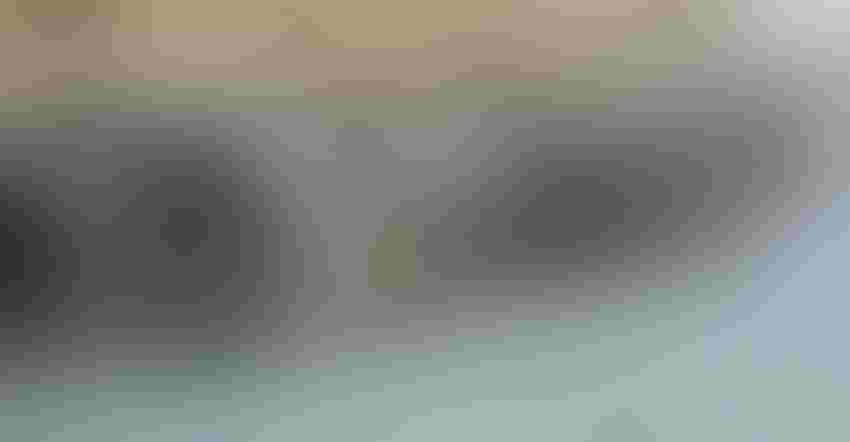 WHO'S MILKING: According to a university study, more than half of the dairy cows in the U.S. are milked by immigrant labor.
An article posted on a website called WalletHub had an interesting report, "Economic Impact of Immigration by State."
WalletHub analysts looked at the economic impact of foreign-born populations on the 50 states and the District of Columbia. They focused on four areas in each state: immigrant workforce socioeconomic contribution, brain gain and innovators, and international students. They then ranked each state based on 18 key indicators, ranging from "median household income of foreign-born population" to "jobs generated by immigrant-owned businesses as a share of total jobs."
Not surprisingly, California ranked first on the list overall, and was followed by six northeastern states. In the Midwest, Illinois ranked ninth and Michigan, 16th. Minnesota came in at 22nd.
Under the four subcategories, Minnesota ranked 26th under workforce, 23rd under socioeconomic contribution, 13th under brain gain and innovation, and 29th under international students.
Report authors included interviews with 10 political science and international relations experts about U.S. immigration policy. You can read comments of each on the website link, provided below.
Bottom line: We need our immigrant labor force.
What we do not need is the current fearmongering among our national leadership that talks about building walls, closing doors and conducting undocumented worker raids.
According to the American Farm Bureau, more than half of U.S. farmworkers are undocumented. Recent raids and arrests are part of the order by the current administration to crack down on this segment of workers. The administration's actions affect labor on farms and at meat processing plants. Undocumented workers are afraid to travel. Farmers wonder if it's worth the risk to hire them.
So what does all this mean to Minnesota agriculture?
Considering that the majority of the state's 460,000 dairy cows are milked daily and several million hogs are slaughtered annually by an immigrant labor force, a lot is at stake. According to a 2014 Texas A&M University study, 51% of U.S. dairy farm labor was performed by immigrants.
A recent commissioned report provided by the Committee on Minnesota Workforce and Immigrants at the University of Minnesota's Humphrey School of Public Affairs provided an overview on the impact of immigrant and refugee populations on Minnesota's future growth.
The authors concluded that the state must focus on attracting more immigrants due to a slowing of the state population growth and labor force. Plus, the state should find ways to provide avenues for skills training and education for the immigrant workforce.
According to the report:
• Minnesota will be dependent upon immigrants for future population growth. During the last decade, without immigration to Minnesota, more people would have left the state each year than arrived in the state. Thus, population projections and historical migration trends indicate that for the foreseeable future, population growth in Minnesota will be dependent on international migration.
• The proportion of the foreign-born in Minnesota's population has changed dramatically over time. Few states had a higher proportion of immigrants in their populations early in the 20th century than Minnesota. However, the state now lags the U.S. in the proportion of its population that is foreign-born. In keeping with longer-term demographic trends in the state's foreign-born population, in 2015 Minnesota's immigrant population was dominated by immigrants who were racially and ethnically categorized as Asian, African-American and Hispanic.
• Immigrants in Minnesota tend to be disproportionately clustered as either low-skilled (lacking a high school degree) or highly skilled (possessing a graduate or professional degree).
• Projections indicate that the number of immigrants living in the U.S. may increase from about 43 million in 2015 to 78 million in 2060, resulting in an increase in the proportion of immigrants from 13.5% to 18.8%. Projections calculated for this report suggest that the foreign-born population in Minnesota may more than double from about 428,000 in 2014 to almost 870,000 in 2060, increasing the immigrant population from about 7.8% in 2014 to around 13.2% in 2060.
• Without a substantial increase of migration to Minnesota in the future, the state's labor force will likely be more slower-growing than it has in recent years. This will make filling job vacancies more challenging in the future. In order to maintain the current average annual 0.5% growth rate of the labor force in Minnesota, the state will need to attract about four-and-a-half times the current number of people who move to the state.
Learn more about the WalletHub report at bit.ly/2lbJfUF.
Read the U-M report at bit.ly/2l6gQfN.
Subscribe to receive top agriculture news
Be informed daily with these free e-newsletters
You May Also Like
---