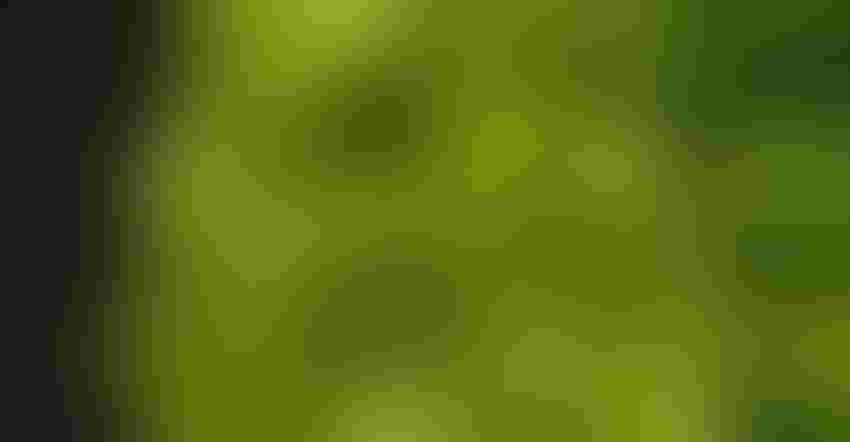 Romaine lettuce matures in the Yuma region. Samples of romaine in the area will be tested for various pathogens linked with foodborne illness.
Todd Fitchette
Federal food inspectors will sample romaine lettuce in all of Yuma, Arizona's produce cooling facilities as harvest season continues in the region.
The effort is part of the Food and Drug Administration's effort to test for E. coli after a 2018 case of foodborne illness was blamed on romaine from the region.
Testing in the city's 22 produce coolers began this month and will continue through April, when lettuce season ends in Yuma. The inspections are standard testing procedures, and not part of an existing food safety outbreak.
"This is not the first time for the cooler sampling assignment," said Sonia Salas, assistant vice president of food safety, science and technology with Western Growers Association, a trade association representing produce growers in several western states.
The current FDA assignment is strictly focused on Yuma, said Teressa Lopez of the Arizona Department of Agriculture and administrator for the Arizona Leafy Greens Food Safety Committee. It does not extend into other desert growing regions.
The sampling efforts are now in their third year, Lopez said. There were no positive results from agency testing during last year's assignments, even though there was a presumptive positive that turned out negative at a facility last year, Salas said.
"This was disruptive to all those companies involved because they had to wait for the results," Salas continued. Because of this, some product had to be thrown away because it had passed its shelf life before testing reports could be returned.
For this reason, the FDA has contracted with a local lab in Yuma to return results within 24 hours of them receiving the samples. The goal is designed to help companies who elect to hold product until the results return move that product once the samples return negative.
Sampling protocols
Inspections will be pre-announced and all Centers for Disease Control and Prevention protocols to protect employees against COVID-19 will be used, according to a statement from the FDA.
The agency expects to test about 500 samples of romaine lettuce. Samples will have 10 subsamples of at least 300 grams each. All samples will be collected prior to processing or handling by workers at the cooling and cold storage facilities.
Inspectors will test for E. coli O157:H7, other Shiga toxin-producing E. coli, and Salmonella spp.
The FDA contracted with an independent laboratory near the collection sites, which will reduce the time between collection and reporting. This should minimize economic losses associated with products that test negative for the pathogen but are being held by the produce company until results are confirmed.
In the case of a positive detection, the FDA says it will contact the cooling facility and farm management. Arizona officials will also be notified to take appropriate action to protect public health and identify the cause of contamination.
Outbreak in 2018
The FDA efforts come after a foodborne illness outbreak affected more than 200 people nationwide in April 2018. According to information published online by the FDA, the agency says it was able to link the illness of eight people at an Alaskan prison to a specific Yuma farm. Outside of the prison, none of the other investigations by the FDA were able to identify a single grower, harvest company, processor, or distributor in the outbreak.
Salas said officials still do not fully understand how E. coli is transmitted to romaine and ongoing research is needed to understand it so farmers can continue to engage in preventative measures to protect food as it moves from farm to fork.
Subscribe to receive top agriculture news
Be informed daily with these free e-newsletters
You May Also Like
---