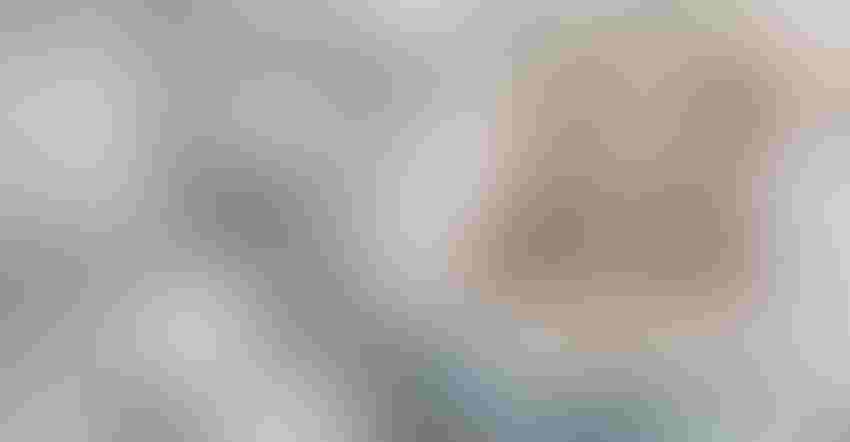 Nuthawut Somsuk/ThinkstockPhotos
Agriculture producers and related industries dependent on exports to China are turning to Congress for help as the Trump administration prepares to levy trade tariffs on China. 
The White House has declared that by June 15 it would announce its final list of $50 billion in Chinese products that would be subject to 25% tariffs under Section 301 of the Trade Act of 1974. In response, China's Commerce Department announced several months ago that it would impose retaliatory tariffs on 106 U.S. goods amounting to roughly $50 billion in imports.
The Association of Equipment Manufacturers, American Soybean Association, National Corn Growers Association and National Association of Wheat Growers are among the grower and industry groups whose members are asking Congress to convince the administration to halt tariffs and go back to the negotiating table. Under the hashtag #TradeNotTariffs, members of these organizations are also raising awareness on social media by sharing with the public what tariffs could mean for their livelihoods – and how severe that outlook could be.
What's at stake
China specifically stated that it will impose a 25% tariff on imports of U.S. soybeans, a tax that could be devastating to growers of the number one U.S. agricultural export, with sales to China last year totaling $14 billion, if the U.S. imposes tariffs.
Davie Stephens, a Kentucky soybean grower and vice president of the American Soybean Association, is among growers distraught over the prospect of tariffs on trade.
"Crop prices have dropped 40% in just the last five years, and farm income is down 50% compared to 2013. A recent study by Purdue University economists predicts that soybean exports to China could drop by a whopping 65% if China imposes a 25% tariff on U.S. soybeans. As a soy grower, I depend on trade with China – China imports roughly 60% of total U.S. soybean exports, representing nearly 1 in 3 rows of harvested soybeans," Stephens said.
Soybeans are one of a number of crops that could see steep and lasting effects if China retaliates against U.S. tariffs. 
"America's wheat farmers are experiencing continued drought, historically low commodity prices, and trade uncertainty. Adding a 25% tariff on exports to China for U.S. wheat is the last thing we need . . . ," said National Association of Wheat Growers President Jimmie Musick, a wheat farmer from Sentinel, Okla.
Echoing those concerns are members of National Corn Growers Association. North Dakota farmer and NCGA President Kevin Skunes says, "Farmers are busy in the fields and need to be able to count on markets for their crops when it comes harvest time. They cannot afford the immediate pain of retaliation nor the longer-term erosion of long-standing market access and economic partnerships with some of our closest friends and allies." 
Retaliatory tariffs imposed by China would not only directly affect America's producers, but also tangential industries that support agriculture, a concern that is pressing among members of the Association of Equipment Manufacturers.
"On behalf of the 1.3 million equipment manufacturing workers our industry represents, we urge the Trump administration to refrain from putting in place economically damaging tariffs. We strongly oppose a trade war with China because no one ever wins in these tit-for-tat disputes. As we have said repeatedly, tariffs are taxes on American consumers and will put good-paying U.S. manufacturing jobs at risk," said Dennis Slater, president, Association of Equipment Manufacturers. 
Source: ASA
Subscribe to receive top agriculture news
Be informed daily with these free e-newsletters
You May Also Like
---