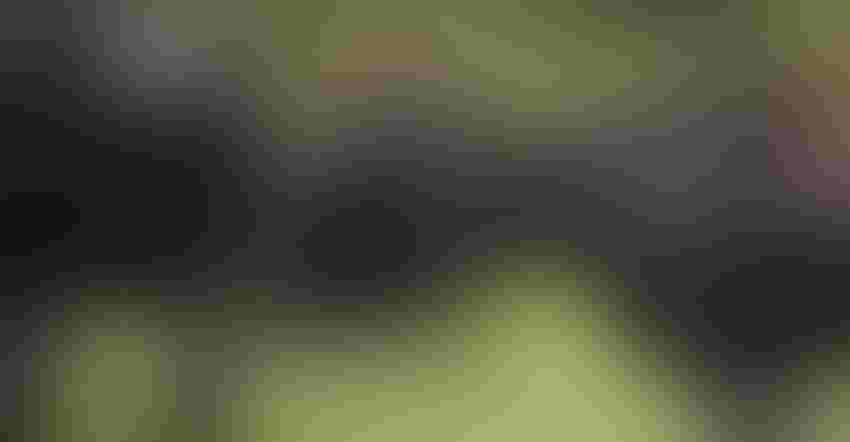 LESS DAIRY, MORE BEEF: In New York and Pennsylvania, dairy farms are on the decline while beef operations are rising, likely a result of dairy farmers switching to beef production.
If you dig through the 2017 Ag Census, you'll find some interesting numbers the government has compiled.
For the next few weeks, American Agriculturist is examining the 2017 Ag Census to paint a more complete picture of Mid-Atlantic and Northeast agriculture. Of course, these numbers change from year to year, so the numbers put out in the census might have changed by the time the government got its hands on the data. Nevertheless, the Ag Census provides the most comprehensive look at farms through numbers provided by farmers themselves.
Our focus this week is on Pennsylvania and New York.
In Pennsylvania, 53,157 farms were counted. Of those, 46,172 were classified as family or individual operations, down nearly 12% from the 2012 census. The number of farms classified as a partnership fell 3.15% to 3,688.
But the number of farms classified as a corporation rose 6% to 2,452 operations. There was also a small increase in farms classified as "other" — estate or trust, prison farm, grazing association or other entity.
Total cash receipts were $7.76 billion, up 4.8% from 2012. Total farm production expenses fell 1.5% to $5.9 billion. The highest expense category was feed, $1.5 billion, which fell 18% from the previous census. In fact, every expense category fell by double-digit numbers: fertilizer, down 10.7%; gasoline and fuel, down 20.6%; and interest expenses, down 13.8%.
The cost of purchasing or leasing livestock, though, was up 13.1% to $578.4 million. Labor costs are up 16% to $784 million, the second-highest farm production expense.
Chemical purchase expenses were up 0.5%.
Total net farm income was $2.23 billion, a 27.2% increase from 2012. But there were more farms that reported net losses than net gains — 27,570 to 25,587.
Less dairy, more beef
The number of farms with beef cows is up 9.83% while the number of farms with dairy cattle decreased by more than 11%.
Hog farms were down 10.3% and there were 2.61% less layer operations counted. The number of broilers farms was up 11% to 1,568. Cattle and calves were are the largest livestock category.
Similar numbers in New York
Of the 33,438 farms counted in the Empire State, the majority, 27,561, were family farms, but the percentage of family farms was down 7.13% from the 2012 census. 
The number of farms classified as partnerships was down 6.1% to 2,907. But the number of farms classified as corporations was up 7% to 2,355 farms. There are 450 farms classified as other — estate or trust, prison farm or grazing association.
Total cash receipts were $5.37 billion, down 0.8% from 2012. Total farm production expenses fell 4.6% to $4.3 billion. Of that, the largest farm expense was feed, $874 million, down 13.2% from the 2012 census.
The second-largest expense, hired farm labor, was up 11% to $811 million, an interesting number considering the state is considering allowing farmworkers to get paid overtime.
The third-largest expense was gasoline, fuels and oils purchased, down 23.8% to $238 million. 
Other expenses include livestock purchased, down 9.6%; fertilizer, lime and soil conditioners, down 18.8%; interest expense, down 5.68%; and chemicals purchased, down 8%.
Net farm income was $1.43 billion, up 17.8% from 2012. Like Pennsylvania, though, the number of farms reporting net losses outpaced farms reporting net gains —18,465 to 14,973.
Most livestock operations were in cattle, with 7,310 farms with beef cows, up 11% from the 2012 census, and the number of dairy farms, at 4,648, down 14.3%.
Hog operations were down 9% while layer operations were up 0.45%.
The census counted 555 broiler and other meat-type chickens, down from 912 farms in 2012.
About the Author(s)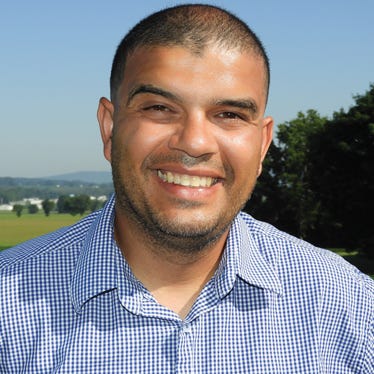 Editor, American Agriculturist
Chris Torres, editor of American Agriculturist, previously worked at Lancaster Farming, where he started in 2006 as a staff writer and later became regional editor. Torres is a seven-time winner of the Keystone Press Awards, handed out by the Pennsylvania Press Association, and he is a Pennsylvania State University graduate.
Torres says he wants American Agriculturist to be farmers' "go-to product, continuing the legacy and high standard (former American Agriculturist editor) John Vogel has set." Torres succeeds Vogel, who retired after 47 years with Farm Progress and its related publications.
"The news business is a challenging job," Torres says. "It makes you think outside your small box, and you have to formulate what the reader wants to see from the overall product. It's rewarding to see a nice product in the end."
Torres' family is based in Lebanon County, Pa. His wife grew up on a small farm in Berks County, Pa., where they raised corn, soybeans, feeder cattle and more. Torres and his wife are parents to three young boys.
Subscribe to receive top agriculture news
Be informed daily with these free e-newsletters
You May Also Like
---