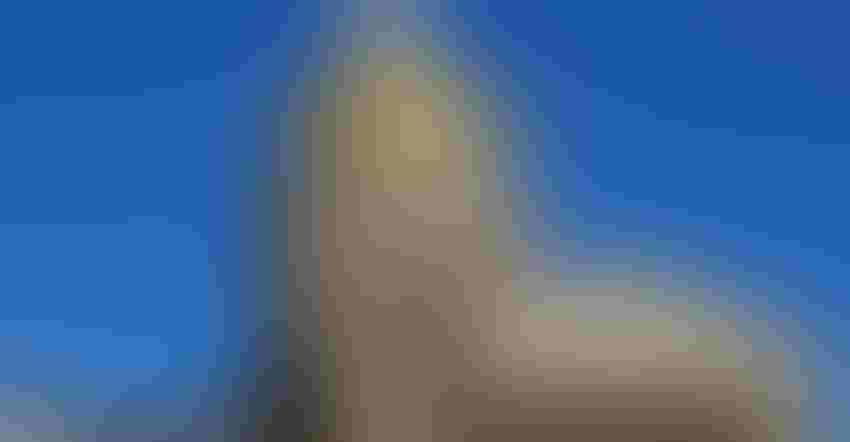 PRIORITIES: Ag legislation enacted by the 2020 Iowa Legislature includes funding for water-quality projects, renewable fuels infrastructure incentives and foreign animal disease prevention.
Rod Swoboda
June 14 marked the adjournment of the 88th Iowa legislative session. Every year, we update readers on the outcome of the Iowa Legislature's activities and how it affects the state's farmers, and agriculture in general.
This year was highly unusual due to COVID-19. There were several bills relating to agriculture that passed both the state House and state Senate and have been signed by Gov. Kim Reynolds or are waiting on her desk for signature. The governor has 30 days after the end of the session to sign bills passed by both houses.
In Iowa, the General Assembly convenes for two years, meaning that the first session is held in odd-numbered years, and the second session is held in even-numbered years. Since we are in an even-numbered year, the Legislature will start over with new legislation next year after the general election. The list below highlights some bills of particular interest to farmers and ag groups that have passed both the Iowa House and Senate, and have been signed by the governor. 
Rural issues at the forefront
Looking back on this unprecedented legislative session, Reynolds and Lt. Gov. Adam Gregg issued a statement at its conclusion. Among other bills mentioned, the governor focused on a few bills related to rural issues. The Future Ready Iowa bill (HF 2629) continues and expands on Future Ready Iowa, including creation of the Iowa Child Care Challenge Fund to encourage businesses and others to build and increase the availability of child care. The Empower Rural Iowa bill (SF 2400) expands broadband connectivity across the state by increasing the allowable match to 35% of project costs for broadband installed, if certain speed requirements are met.
Another bill, SF 2398, establishes a rural vet loan repayment program in the College Student Aid Commission for veterinarians who agree to practice in rural areas or in areas short of vets for four years, and establishes in the state treasury a rural vet care trust fund under the control of the commission.
Of course, the legislative session would not be complete without tax changes that affect Iowa farmers. Among many other things, HF 2641 provides that (starting in the 2020 tax year) a taxpayer may elect to waive the entire carryback period with respect to an Iowa net operating loss for any taxable year. If the election is properly made, the bill provides that the Iowa net operating loss shall be carried forward 20 taxable years.
The bill also modifies the election for an Iowa farming loss, which may be carried back for five taxable years prior to the taxable year of the loss. The bill provides that a farming business that has Iowa farming loss may elect to carry back the loss for five taxable years.
Ag bill has trespass provisions
The 2020 IDALS bill (SF 2413), pertaining to programs of the Iowa Department of Agriculture and Land Stewardship, was quite extensive, with many important provisions. There has been quite a bit of controversy surrounding the bill, especially with the food operation trespass section.
Animal health: The bill allows IDALS to seize an abandoned animal to prevent infectious or contagious diseases when authority is granted by governor proclamation, an order by the secretary, or any other provision under Iowa Code Chapter 163, which provides for control of infectious diseases.
Feral swine: The bill also allows the department to destroy feral swine (swine running at large) found on public or private property, but only after making a reasonable inquiry to determine the swine's ownership and concluding that the ownership cannot be determined. The bill also allows someone other than the department to destroy feral swine found on their property or damaging their personal property, but doesn't require the person to conduct reasonable inquiry into ownership. 
The bill does require the person who destroys feral swine to immediately notify IDALS of the destruction of the swine and allow the department to test the swine. The bill also prohibits anyone from knowingly releasing swine to become feral swine.
Food operation trespass: A person commits the offense of food operation trespass by entering or remaining on the property of a food operation without the consent of a person who has real or apparent authority over the property.
A food operation is defined as: (1) a location where a food animal is produced, maintained or otherwise housed or kept, or processed in any manner; (2) a location where a food animal is kept including an apiary, livestock market, vehicle or trailer attached to a vehicle, fair, exhibition or business operation by a licensed vet; (3) a location where a meat food product, poultry product, milk or milk product, eggs or egg product, aquatic product or honey is prepared for human consumption; or (4) a food establishment or farmers market. A first offense is an aggravated misdemeanor, while second or subsequent offenses are a Class D felony.
Other ag-related bills have been signed by Reynolds and will go into effect this year, including:
Moving hay. HF 2310 eliminates the need for an annual permit for oversized loads for hauling loads of hay, stover, straw or bagged livestock bedding if the load exceeds the length, height or width restrictions for an oversized load; unless the load exceeds an overall width of 12 feet, 5 inches, an overall length of 75 feet and an overall height of 14 feet, 6 inches. Violations of the size restrictions will be punishable by a fine of $200.
Agricultural experiences. HF 2477 prohibits counties from requiring an ag experience activity (an activity taking place on a farm that promotes or educates the public about agriculture and ag products) needing a special use or similar permit if the experience is on land used for farming.
Renewable fuels infrastructure. IDALS will receive $3 million for its program providing cost-share funding for installation of higher-blend ethanol pumps, biodiesel pumps and related equipment at retail fuel stations in Iowa.
Farm lease considerations
It's that time of the year again. As Sept. 1 is quickly approaching, it's time to discuss developments in the law in the area of farm leasing, including farm lease termination and renegotiation. Remember, you must notify your tenant or landlord by Sept. 1 if you want to change the terms of or cancel a farm lease in Iowa. Next month in Wallaces Farmer, we will address reader questions relating to farm lease termination, farm leasing in general, and new tips for renegotiating rental rates and lease terms.
As we have talked about before, a farm lease is a contract, oral or in writing, between a landowner and a tenant. While it is still common for landlords and tenants to renegotiate after Sept. 1, even if the farm tenancy was not terminated, that may not always be the best option, especially in light of concerns over the farm economy. Choosing to gamble and not terminate a farm lease properly could cause problems if the parties cannot agree on changes, or if the relationship breaks down.
The best and least risky option is to send notice of termination if there is any question that the tenancy or lease should not continue under the same terms and conditions. A landowner or tenant should strictly comply with the farm lease termination provisions of Iowa Code §§ 562.6 and 562.7 and serve the party being terminated with written notice of termination. You do this by delivery of the notice with acceptance of service to be signed by the party receiving the notice, or by serving the notice by publication, or by mailing the notice by certified mail (preferably, return receipt requested).
Herbold-Swalwell is an attorney with Brick-Gentry in Des Moines.
Subscribe to receive top agriculture news
Be informed daily with these free e-newsletters
You May Also Like
---