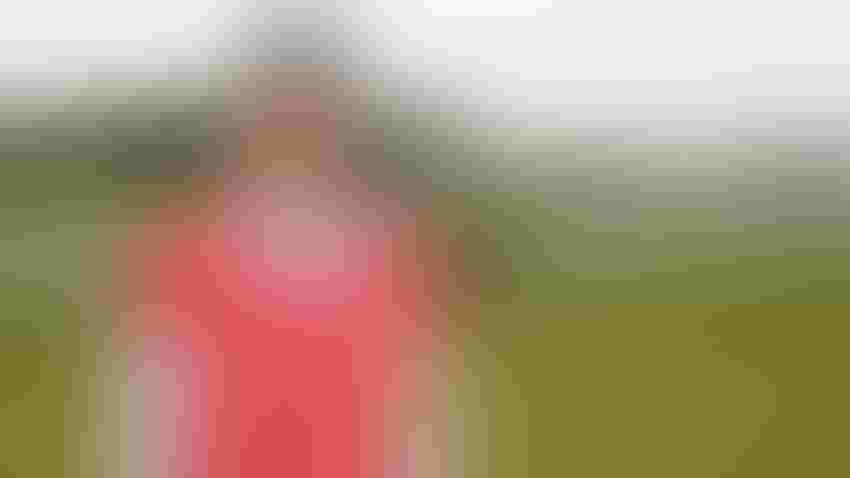 FILL THE CUP: Shar Roos and her husband, Phil, started A Year to Volunteer as a way to fill their retirement, see the country and give something back. With the completion of their work at Farmamerica in June, the group has completed 423 workdays and more than 43,000 volunteer hours, covering 22 states.
Photos by Kevin Schulz
Farmamerica near Waseca, Minn., relies on area volunteers to help preserve and tell the evolving story of Minnesota agriculture.
Farmamerica recently received a major boost when 15 RVs bringing 28 volunteers from 11 states showed up for a two-week stay at the Minnesota Agricultural Interpretive Center to help spruce up some of the structures on the grounds.
As the old adage goes, "It's not what you know, but who you know," rings true for this flood of volunteers to Farmamerica. A Year to Volunteer is an organization aimed to provide of fleet of RV'ers to volunteer for projects throughout the year and throughout all 50 states.
Jenny Delnay, Farmamerica program director, knew the center that was established in 1978 needed some TLC. It just so happens that her parents, Lyle and Kathy Luppes, had volunteered with A Year to Volunteer at Sam Houston Jones State Park in Louisiana to help repair damage done by Hurricane Laura a few years back.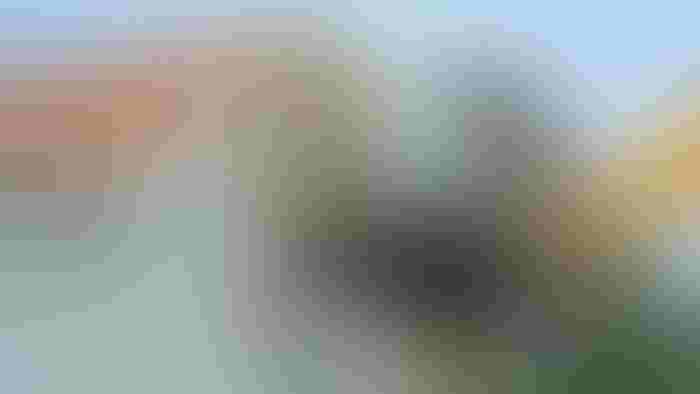 LIFTING SPIRITS: Volunteers put the finishing touches on the blacksmith shop at Farmamerica. Fifteen RVs brought 28 volunteers from 11 states to freshen up buildings and form bonds by working together.
Farmamerica buildings and fences endure weather and time, and Delnay and her Farmamerica colleagues made a to-do list for the Y2V team to attack when they showed up in early June. Twenty-one projects populated the list; the largest job gave the blacksmith shop a facelift. The re-siding and trim painting on that building alone took some of the crew the full two weeks.
Other projects completed: the group scraped, power-washed, primed and repainted a two-story 1930s house; reinforced and repainted a cow fence; scraped and painted a bee hut; repainted one-room country schoolhouse and outhouse; repaired structural issues in the AgriHall; and rebuilt a fence bordering a farm pond.
"It's always a balance of [whether] we want a few big things or a whole lot of small things," says Shar Roos, who started A Year to Volunteer with her husband, Phil. "We've done projects where we finished 21 items on our list. And this place we're only finishing about nine — but we're OK with that, because we did a lot of big things."
In addition to the valued work of volunteers, Farmamerica benefits from donations of all sizes, but the most significant donations are the structures that populate the grounds. For example, the blacksmith shop came from Meriden, Minn.; the farmhouse from Waldorf, Minn.; the 1930s barn from south of Mankato, Minn., the schoolhouse from St. Mary Township in Waseca County; and the church from Nicollet County, Minn.
"They've kind of come in from all over the place to recreate this farming in stages around here," Delnay says.
Spend retirement volunteering
Shar and Phil Roos started A Year to Volunteer in 2020, as the couple looked for an activity to fill their time in retirement. Phil retired as a captain in the U.S. Navy after a 36-year career, and Shar was in the finance industry. "Being in the Navy includes doing a lot of humanitarian work. You're always helping out other countries, places and people that need it," she says. "The finance industry can be kind of soul-sucking, and so I needed something extra to do to fill my soul and fill my cup back up."
The couple set out to fill retirement by visiting every state, "but we wanted to do something with a purpose, something to have a reason to get up in the morning," she says. The original intent was to visit and volunteer in all 50 states within a single year. Simple math and logistics made that nearly impossible; "We realized that 50 states in 52 weeks, you might get a day at each place."
A task for everyone
Instead, Y2V organizes stints in communities where help is needed, and most stays are two weeks. Though most of the volunteers range between ages 50 and 80, 18-year-old Larry Seymour joined his aunt Cindy Klassen from California on the Farmamerica project. Shar Roos says one project even had a 3-year-old who helped her mother with raking leaves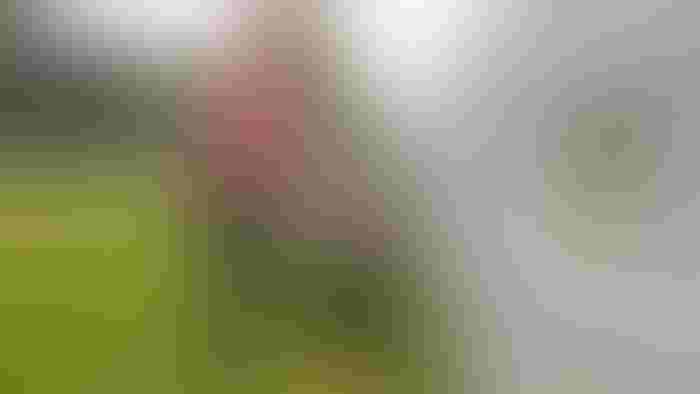 BACK TO HER ROOTS: Cindy Klassen and her nephew Larry Seymour joined the Y2V team at the Waseca-area Farmamerica, and for Klassen it was a homecoming of sorts. Though she lives in California, her ancestors first settled in the Two Inlets area in northern Minnesota.
"If somebody wants to help, we'd love them to just come in with the 'What can I do?' attitude. If you have zero skills, but you can still rake, you can paint, you can clean, you can organize. We always find something for everyone to do here," Roos says.
Personnel differ from job to job as personal schedules vary, and Roos says they may enlist help from individuals with specific skill sets to suit the needs of an upcoming job. Such is the case with the Farmamerica blacksmith shop. Knowing the project would need someone with contractor experience, Roos reached out to a gentleman with 47 years in the field to bring his expertise.
After the Farmamerica stint, Y2V will have completed 423 workdays and more than 43,000 volunteer hours, covering 22 states. Farmamerica is the 35th project. By the end of this year, the group will have completed jobs in 25 states.
To close out 2023, the Year to Volunteer crew will do jobs in North Dakota, Colorado and Utah.
Pay it forward
Fulfilling the Rooses' reason for volunteering, Klassen sums it up: "If enough people pay it forward, the world would be better."
More information on A Year to Volunteer can be found on the organization's website, including how to volunteer or how to get your project added to the schedule.
Visit Farmamerica's website to learn about its mission, upcoming events and to schedule a tour.
Subscribe to receive top agriculture news
Be informed daily with these free e-newsletters
You May Also Like
---