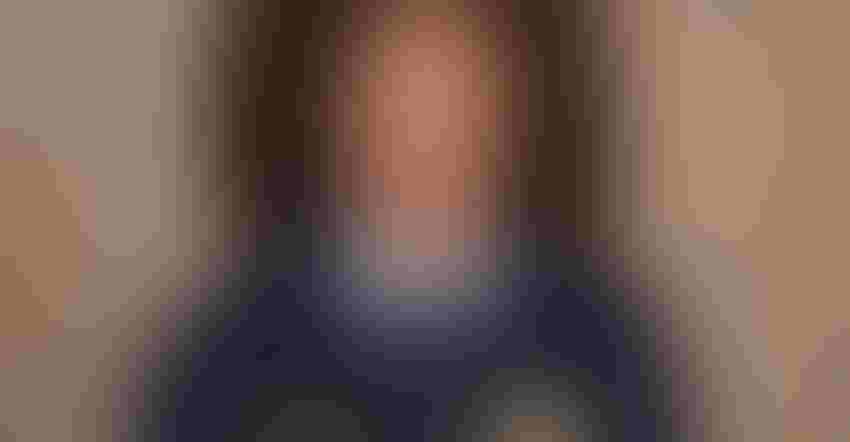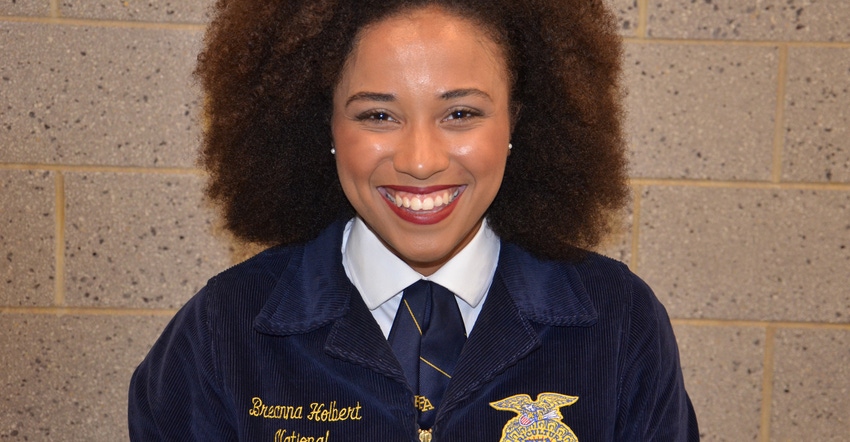 NATIONAL LEADER: Breanna Holbert is as comfortable talking to FFA members in Indiana as she is back home in California.
National FFA President Breanna Holbert inspired FFA members and advisors when she visited the Indiana FFA Convention earlier this summer. She did everything from helping students create blankets during a service activity to speaking before the convention, leading a workshop and hosting a talent presession. She is as inspirational as she is versatile.
How did a young lady from California without a traditional farm background wind up as National FFA president? And why, with all her many talents, is her goal returning to her home area and teaching agriculture?
Here she tells her story through this exclusive interview with Farm Progress:
Where did you grow up? I grew up near Lodi in the Central Valley of California. It's known for almonds, grapes and wines. I didn't live on a farm, but I raised turkeys and chickens. I attended Lodi-Tokay High School.
Why did you join FFA? My counselor told me I should sign up for agriculture classes because all they did was plant plants. I like plants and it sounded easy, so I did. Naturally, the program is a lot more than just planting plants. The ag department has 14 acres of winegrapes, and there are 250 FFA members. Before I knew it, I was trying the Creed. I didn't even know what the Creed really meant at that point — I just recited it. Today, of course, I know what it means. I soon learned I had a passion for public speaking, agriculture and solving issues.
What issues do you feel need to be solved today? Too much of the time I think we find ourselves preaching to the choir about agriculture. In California, some 75% of the population lives in and around Los Angeles and has no idea about agriculture. We need to find advocates who will pursue educating people about agriculture. It's not the people's fault — they don't understand agriculture because they didn't grow up with it.
What do you want to do as a career? I am a student at Chico State in the College of Agriculture, majoring in ag education. I've completed one year and took a break to be a National FFA officer. Several people have talked to me about various career opportunities, but my heart is with education. I want to do what I'm good at, and I feel I will be good at working with students.
You've spent time at the National FFA Center in Indianapolis, but this is your first time traveling in the state. What is your impression of Indiana? The culture here is very welcoming. People are willing to ask questions. It's easy to get into a conversation which isn't just superficial. Finding this kind of atmosphere can be difficult sometimes in California. People seem to move at a slower pace here.
When you talk to members, why do you encourage them to stay in FFA and seek careers in agriculture? FFA and agriculture classes involve lots of activities. As a student and FFA member, you can try lots of these activities. You normally find that if you try an activity and do it, you will like it. Having these experiences are the way you learn. It's different than learning through a textbook.
About the Author(s)
Subscribe to receive top agriculture news
Be informed daily with these free e-newsletters
You May Also Like
---