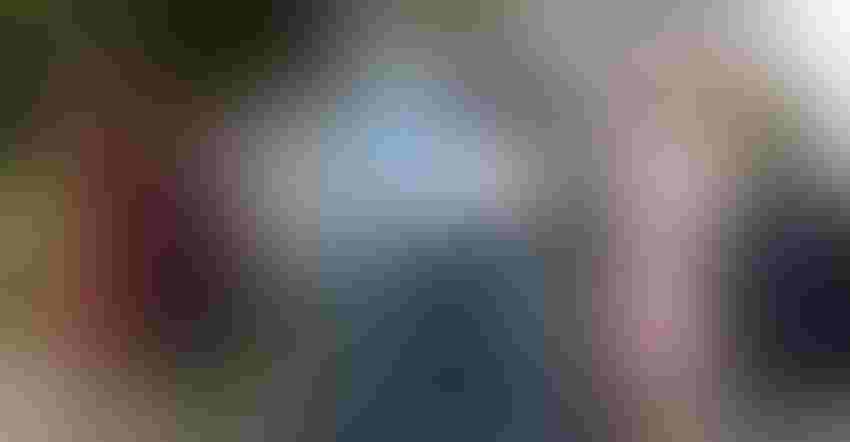 COMMUNITY SUPPORTS FFA: The Johnson County Community Foundation awarded a grant to the Indiana FFA Foundation. Holding the certificate are Joe Park (left), Indiana FFA Leadership Center director, and Chris Nix, center office manager.
The Indiana FFA Foundation received a $10,000 grant from the Johnson County Community Foundation recently that will help pay for a new multipurpose building at the Indiana FFA Leadership Center. The Johnson County Community Foundation is one of many similar community foundations around the state. Each foundation operates its own way but shares the goal of using the donations of local benefactors to fund worthwhile projects in the community.
The Indiana FFA Foundation was one of 12 community-based nonprofit groups or government agencies receiving funding during the fall grant cycle. Joe Park, director of the Indiana FFA Leadership Center, says the $10,000 grant, the maximum awarded to any one group at this time, will be used to complete paying for a new multipurpose building that will be constructed at the center.
"We have a premier low-ropes course for leadership training, and also offer outdoor education activities," Park says. The foundation received a Lilly grant previously to train younger students from schools in Johnson County and surrounding counties about leadership and outdoor education. That program is ongoing.
"Most of the activities are outside. If there is inclement weather, our staff has to improvise and move activities indoors wherever they can find space. This new building will allow training to continue on those rainy days as close to normal as possible," Park explains.
The building will be a 100-by-52-foot pole barn construction equipped to meet the needs of training. Several other organizations and individuals have also contributed money to the building project. The goal is to pay for the building with outside support.
Plans should be completed and approved soon. Construction should be finished by next spring so the building can be used when needed for student education and training.
Subscribe to receive top agriculture news
Be informed daily with these free e-newsletters
You May Also Like
---