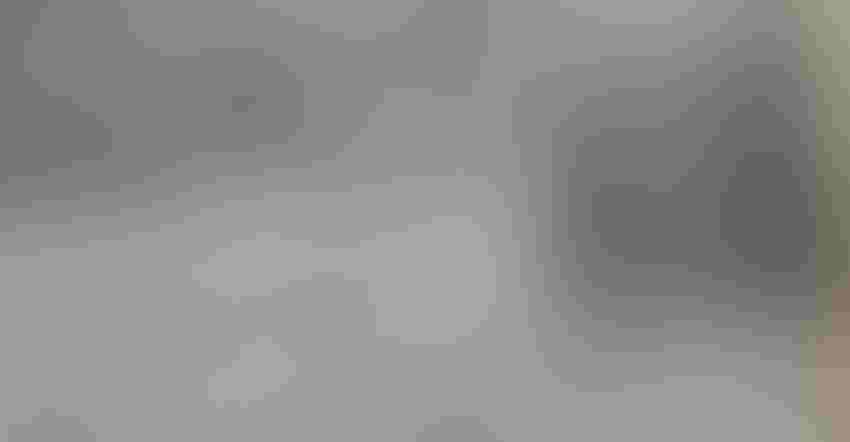 MULTIPLE BENEFITS: Farmers were considering ways to build flood-control dams to protect farmland as well as to provide regional recreation back in 1964. One farm family, the Heims, built a 66-acre lake on their Leavenworth County farm, stocked it with fish, built cabins and sold memberships to area families.
A novel idea — building flood control dams on private property to protect farmland and at the same time providing an opportunity to branch out into an alternate revenue stream in recreation — was being promoted in November of 1964.
Economists were estimating that farmers would need to produce one-third more product to meet the needs of a population of 220 million people, and that the country would need double the 200 billion gallons of water used daily.
Mr. and Mrs. Harold Heim in Leavenworth County were early adopters of the idea. With help from government-funded conservation programs, they built a dam in the Salt Creek Valley. A year later, there was an 8-inch rain with 3.5 inches falling in an hour. The dam protected 500 acres of farmland from flooding.
The Heims made the most of their lake, stocking it with fish, building five cabins and selling memberships to families in the region.
75 years ago
Plans were underway to build reservoirs to impound enough water to irrigate more than 182,000 acres of land in central and western Kansas once World War II came to an end.
The irrigation plans, tied in with electric power generation facilities in some cases, were given the green light by the Bureau of Reclamation.
Under consideration were projects at Kirwin and Glen Elder on the Solomon River, at Wilson on the Saline River and at Cedar Bluffs on the Smoky Hill River.
35 years ago
The experiment with a new breed of livestock — beefalo, a bison-cattle cross — was on in Kanas in November of 1984. The American Beefalo Association defines a full-bloodied beefalo as an animal that is 3/8 bison and 5/8 domestic bovine blood.
One Shawnee County rancher growing beefalo, Ralph Leonhard, said beefalo meat has twice the protein and half the fat as beef from domestic bovine breeds.
Beefalo have the appearance of cattle but the bison traits of greater foraging ability, adaptability to climatic changes, calving ease, long productive lifespan and high fertility.
20 years ago
Sometimes you get a reminder of the passage of time just by the vocabulary. From November of 1999 comes an article letting cattlemen know that a handbook for running a beef operation, the Beef Cattle Handbook from Kansas State University, was now available on "a CD-ROM that can be played on your PC computer" for the low price of only $25.
Goerzen is executive director of Old Cowtown Museum in Wichita.
Subscribe to receive top agriculture news
Be informed daily with these free e-newsletters
You May Also Like
---