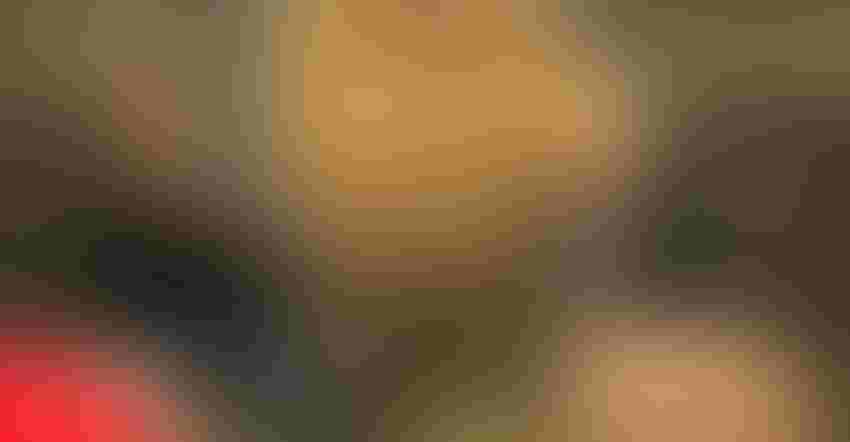 TRADE STAR: Mike Rowe, star of the television show, 'Dirty Jobs,' greeted people after his guest appearance at the Minneapolis Home and Garden Show on Feb. 29.
Paula Mohr
Mike Rowe — yes, that Mike Rowe, the star of "Dirty Jobs" puts his money where his mouth is.
Rowe was in Minnesota recently, a featured speaker at the Minneapolis Home and Garden Show. Before a standing-room-only crowd, the easy-on-the-ears showman shared his story of stardom while being interviewed by Twin Cities radio personality Lee Valsvic.
Of most interest to many was how he started the Mike Rowe Works Foundation, which he formed in 2008. The foundation keeps him busy these days, raising scholarships to be awarded to people who want to work in the trades, usually requiring, at best, two-year degrees.
"There are 7 million open jobs in the U.S. and a lot of student debt," Rowe said, later adding that there is a record $1.6 trillion in outstanding student loan debt in this country.
Acknowledging the audience, he noted that everyone in attendance understood the need for workers in robust, hands-on skilled labor jobs. He also took issue with the belief that people — young and old — buy into, about looking for their dream job and their soul mate.
"We get this messed up from the start and embark on a journey… but later learn that we could have learned a skill that is in demand," he said. "When people ask me what should I do [when considering a skill to learn], I tell them to try everything and then get better at what you love."
Rowe said he learned that lesson as he followed Les Swanson, a Wisconsin septic system pumper, when filming a segment for "Dirty Jobs" in its first season.
"I was standing in the septic tank with Les and he's 55, working hard and sweating," Rowe shared. "I look at him and asked, 'What happened to you?'" Swanson previously worked as a school guidance counselor.
According to Rowe, Swanson grew tired of cleaning up other people's crap as a counselor [no pun intended] and looked around to see where others in his profession were headed. He didn't like what he saw and decided to head the other way and find a job that paid well.
"Look for where the opportunities are," Swanson told Rowe. Pumping septic systems did that for Swanson.
Rowe interpreted that interaction further. "Don't limit yourself to what you think will make you happy," he said. "You hear 'Follow your passion or dream.' That's misleading. You bring your passion with you. A lot of people would be better off with a welding torch to run."
And speaking of welding, during a question-and-answer period after his talk, Rowe encouraged a woman who said she had $400,000 in college loan debt to get into this trade. The demand is high for welders, and women do well in this field.
Overall, the shortage for skilled labor is real, he added, and that's why he has given away $5 million to $6 million in Work Ethic scholarships over the last 12 years. For 2020, he has $1 million in scholarships to award. And the application deadline is fast approaching — March 31.
Rowe's Work Ethic Scholarship program requires applicants to enroll in an approved program. Find the list at mikeroweworks.org, which covers 18 different trade fields, including farming and agriculture.
Then Rowe requests applicants to complete a short list of requirements, including taking his SWEAT Pledge — for Skill and Work Ethic Aren't Taboo. The pledge lays out, in black and white, that applicants will work hard, won't whine, avoid debt, be responsible and know they are the product of their choices. You can learn all about this scholarship opportunity at mikeroweworks.org/scholarship.
Even if a scholarship or changing jobs isn't on your radar, Rowe's website has some good information. Take some time to check it out. His commonsense take on life is refreshing and grounding.
Subscribe to receive top agriculture news
Be informed daily with these free e-newsletters
You May Also Like
---