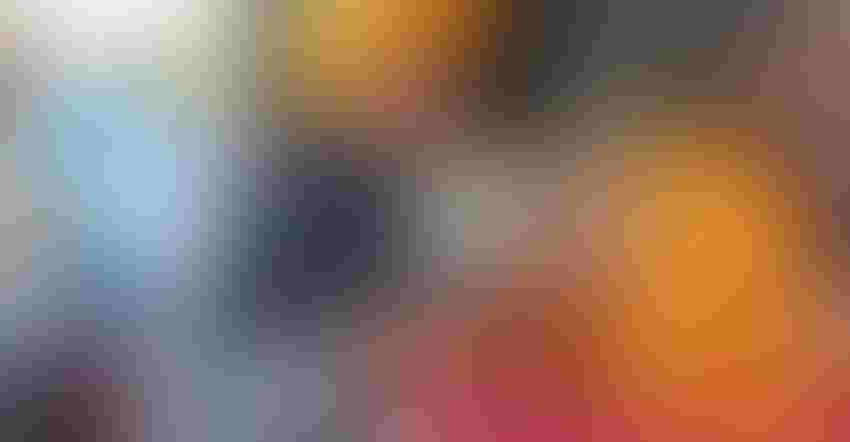 BIG CHEESE: Sarah the Cheese Lady carves cheese at Green County Cheese Days in Monroe, Wis.
By Kaitlyn Riley
"What's a cheese curd?"
I nearly dropped my coffee in a hotel one morning when I heard a young girl ask her parents that question. The family was vacationing in Wisconsin and making plans for the visit. Her mother excitedly explained the fresh, squeaky snack known well in the Dairy State. While I've eaten more than my fair share of cheese curds in life, it made me think about the cheese culture we have in Wisconsin.
All about cheese
Wisconsin's dairy industry is part of our state's economy, society and future. We dedicate the entire month of June to celebrate the delicious and nutritious products our dairy farmers and processors provide. Every other year in September, we extend that dairy celebration with Green County's famous Cheese Days. The event has to be a biannual festival because of its size and scale, attracting more than 100,000 visitors who eat cheese by the truckload.
Green County Cheese Days started in 1914. After seeing a little town in Illinois throw a festival for sauerkraut, the original organizers thought Wisconsin could have a more grand cheese celebration. A group of local businessmen planned the festivities and drove a roadster through the city of Monroe to publicize the event. According to the festival's history, a handmade sign attached to the vehicle read: "First Cheese Day Committee 1914 — We started something!"
More than 100 years later, the festival pairs Old World tradition and Swiss heritage with new entertainment that includes contests, music, a parade and, of course, cheese. Green County has 31 dairy processing plants, including 12 cheese manufacturers, according to the Green County Development Corp. In fact, the county has more Master Cheesemakers and cheese manufacturing plants than any other in the state. Wisconsin crafts more than 600 varieties, types and styles of cheese. Over 60 varieties of specialty, award-winning cheeses are made right in Green County, and some of those are not made anywhere else in the country!
In addition to highlighting Wisconsin's irresistible fried cheese curds and unique artisan cheeses, the festival perfectly blends entertainment and education with dairy farm and barn quilt tours, Swiss heritage displays, old-time cheesemaking demonstrations, antique tractors and more.
Cheese Days is great fun and also supports great causes in the area. For example, the Limburger Challenge hosted by New Glarus Vision benefits "Books for Kids." The goal is to give age-appropriate books to kids leaving school for summer vacation. Since Green County is home to the only domestic producer of Limburger, those accepting the challenge may want to take an extra-large bite.
I am fortunate not only to have this festival take place during my year as Alice in Dairyland, but also to have such a strong community host the 72nd Alice in Dairyland Finals. The young women selected as Alice in Dairyland top candidates will have the chance to go behind the scenes of Green County, network with agribusinesses and likely eat a lot of cheese from May 9-11. Anyone can see the finals for themselves! Visit aliceindairyland.com to make plans. 
This September, I ask you to reach out to family and friends. Make sure they know what a Wisconsin cheese curd is. If anyone needs a friendly, delicious reminder, Green County Cheese Days is Sept. 14-16 in Monroe. More information about the festival can be found at cheesedays.com. I hope to see you there!
Riley is Wisconsin's 71st Alice in Dairyland.
Subscribe to receive top agriculture news
Be informed daily with these free e-newsletters
You May Also Like
---