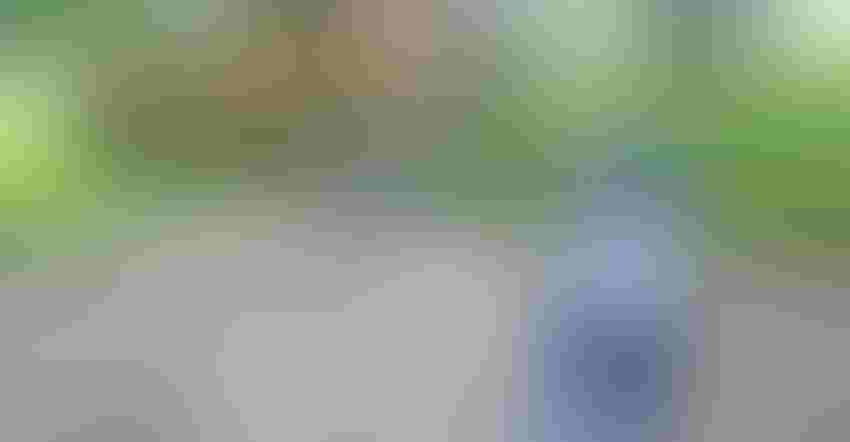 SEVERAL HOURS AND TOOLS LATER: Here is the swingset, finally assembled. Note some of the unusual tools used for this project on the table behind the swingset, including a stepladder.
My wife, Carla, thought it was time we put a swingset for our grandkids back where one once sat for our own kids. It was a good thing I didn't think about it too long. My memory may not be as good as it once was, but "it's as good once as it ever was," as the song goes. It's good enough to remember the fussing and fuming that went into assembling the first swingset.
I couldn't wait for the new swingset to arrive — right up until I saw the big, long box sitting in the driveway, and all those memories of frustrating words and pinched fingers came flooding back.
The adventure begins
We hauled the box out to the site about 6 p.m. one hot evening. The company had been building swings for over a hundred years. They surely had assembly directions down to a science. Carla spent a couple of minutes glancing over them and decided, well, maybe not. That proved true, starting with the tool list.
All you needed was a Phillips screwdriver, pliers, tape measure, adjustable wrench, rubber mallet, and an Allen wrench and positioning tool included in the box. Yeah, right!
"I don't see the wrench or tool," Carla said. That's because they were AWOL. There was an empty plastic sack, and a hole on one end of the box. Fortunately, all the hardware was there.
I got out my own socket set, my own Allen wrenches, a regular hammer and a board to tap on — who keeps a rubber mallet handy?
"Two people can do this in two hours, according to the directions," Carla said. Yeah, right again!
Three and a half hours later, we stopped because it was dark. After two one-hour hitches the next day, the swingset was finally assembled. Just add grandkids!
Adventure continues
To get to that point, we added tools to the tool list: a cordless drill with two sizes of drill bits to bore through holes that didn't line up; a power grinder to cut down edges of end caps that didn't fit; a stepladder to get high enough to line up the swing bearings properly; and an assortment of bolts to choose from when the ones they supplied didn't fit. And besides that, we never needed the tape measure, after I spent five minutes looking for it!
I knew we were in trouble on Step 1: Assemble the two pipes into one piece for the top frame bar. They supplied hardware I've never seen before or want to see again. The "nut" was almost as long as the bolt, with threads on the inside. The trick was threading one into the other when the "bolt" and "nut" met in the middle of a dark pipe. You couldn't understand why the nut wouldn't thread onto the bolt, and you couldn't see. More than one of those was replaced with a regular bolt.
Whoever designed that piece of ingenious hardware must be the grandson of the engineer who designed the McCormick 64 pull-type combine. My dad swore more than once, literally, that the engineer who designed it had never set foot on a farm. That combine had bolts and nuts only ambidextrous people could reach. So did the swing set!
Was it worth it? Our 3-year-old granddaughter literally spent hours on the swing without taking a break. It was worth it.
Subscribe to receive top agriculture news
Be informed daily with these free e-newsletters
You May Also Like
---