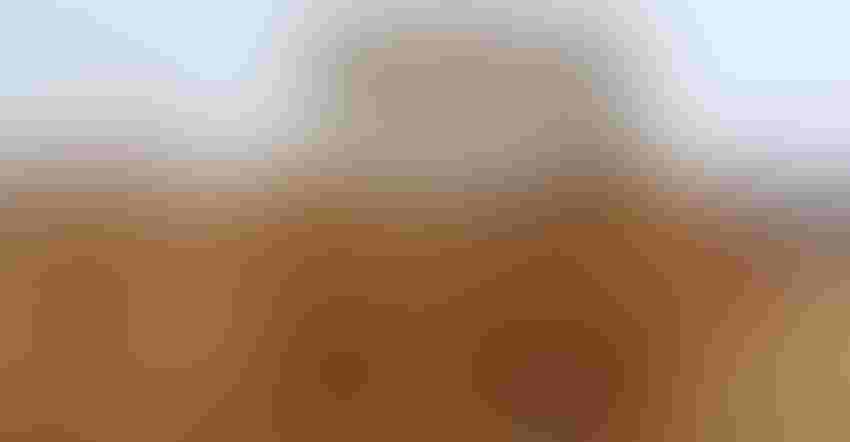 TIME ON THE FARM: Farmers feel like the government gives them a lot of crap to deal with. Maybe it would be good to turn the tables and have government employees visit the farm.
I love visiting Washington, D.C. It's only three hours away from where I live and there's lots of free stuff to do!
Living there, though, that's a different story.
Aside from the choking traffic and the unreliable Metro, it's also a very expensive place to live. What do you expect if you want to live in the same city presidents call home?
But there is another disadvantage to living in D.C. Once you're within the confines of the Beltway, it's easy to forget about the people and places outside of the Beltway. That's why I was thrilled to hear recently that USDA is planning to move the Economic Research Service and the National Institute of Food and Agriculture out of Washington, D.C., by the end of next year.
Where they end up is anybody's guess, but my hope is that they will be moved much closer to the farming communities they serve.
The fact that most federal agencies are in or around Washington, D.C., makes sense. There is a large workforce in D.C., and it's in a centralized location for people to find.
But agriculture, as we know, is different. Aside from the handful of large farms in northern Virginia and suburban Maryland, most farmers, at least those who make a full-time living off the farm, live far away from the confines of the Beltway.
So, it can be relatively easy for a government employee to forget about the effects of his or her work on rural communities.
Not all USDA employees live in D.C. In fact, most of the USDA employees you've met — NRCS technicians, FSA employees — either grew up in the area where you farm or have grown up on farms themselves. They are the local connections to federal information.
So why would it be advantageous to move ERS employees into farm country? Well, for one thing, they'll have the opportunity to go out and talk to farmers. I remember vividly some of the first assignments I had as a farm writer. I was naïve about a lot of things, and even a little intimidated by some contacts, but getting out and talking to farmers was the best thing I did. It made me comfortable being around the community and writing about the movers and shakers in the industry.
One thing I regret, though, is not giving myself a full day to work on a farm. I've been on farms for hours on end, but those have been in the context of doing an interview for a story I was working on.
Maybe the higher-ups at USDA should think about making employees spend at least a day on the farm. That way, they can see firsthand what it's like to live and work on a farm, and they can get a sense of the effects their decisions are making on farm families.
Heck, maybe President Donald Trump should spend some time on a farm. The crap he deals with, and dishes out, in Washington is nothing compared to what he'll see on a farm. And it's a lot more smelly.
Subscribe to receive top agriculture news
Be informed daily with these free e-newsletters
You May Also Like
---