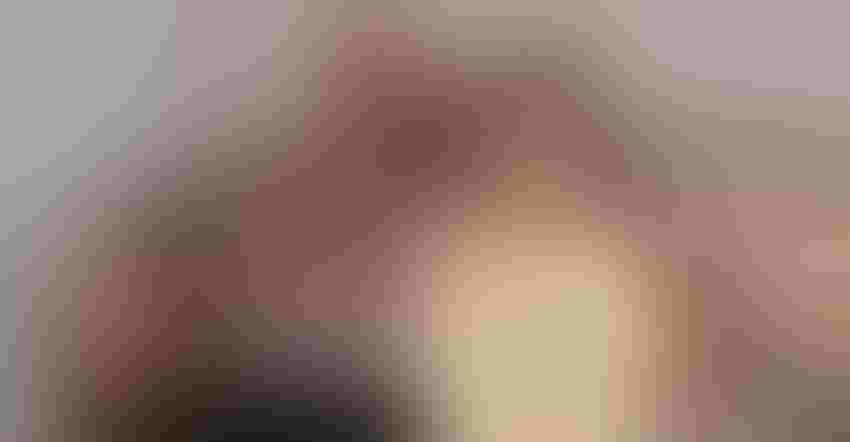 MASTER FARMER: Dean Haubenstricker, pictured with his wife, Donna, is a 2019 Michigan Master Farmer.
As a grade schooler, Dean Haubenstricker found himself looking out the window more than at the chalkboard. The field on the other side of the glass was farmed by his father, making it even more distracting and far more interesting in his eyes.
"If there was anything going on in the field, you can guess how the schoolwork went," says Dean, who knew from an early age he would be the fifth generation to farm since his family settled in Frankenmuth, Mich., in 1850.
Today, Dean farms 2,250 acres of corn, soybeans, wheat, sugarbeets and dry beans with his oldest son, Josh.
Dean is noted for adapting to the changes and challenges in agriculture, while minimizing inputs to maximize returns, all while looking out for soil health on both owned and rented ground. After being nominated by members of a Saginaw County Farm Bureau Community Action Group, Dean was selected and awarded as a 2019 Master Farmer on Jan. 31 during the Great Lakes Crop Summit in Mt. Pleasant, Mich.
Thriftiness and smart investing have allowed Dean to buy good land as it became available, said Larry Hecht, who chairs the Farm Bureau group.
"But it was his reputation as a hardworking, fair-minded, honest and reliable individual that brought requests from additional retiring farmers to operate their land," Hecht says. "The local farmers know that Dean respects the land and takes pride in how he manages it."
Today, Dean has more than 20 landlords. "We have contracts, and we write things down," he says. "But the only reason you should have to do that is because you have a bad memory, not because somebody has to force you to do the right thing. If you say you're going to do something, do it and stand behind what you say. If not, it won't be long and people won't trust you."
Dean practices no-till where applicable, particularly on sandy soils, and is a strong believer in managing the soil for optimum yields. Fertilizer has been variable-rate applied for close to 20 years and variable-rate seeding will be implemented this year. All his planters have row shut-offs.
"About eight years ago we installed that capability, and it took just two days of planting for me to see the benefit," he says.
Eric Sherwood, plant manager of Star of the West Milling, has worked with Dean as a customer for 30 years. In a letter supporting his nomination, he wrote, "In working directly with Dean and his agronomic needs, it is obvious that Dean's questions and concerns for his crop and obtaining the best yields possible put him in the top 10% of the producers we work with."
To expand marketing options, a grain dryer and storage bins with a capacity of 150,000 bushels were added about 20 years ago. "We forward contract some if we see opportunities," Dean says.
Dean hates to see sand blow, so he often seeds rye in the fall as a cover crop. He is open to looking at new ways of doing things and adopting technologies that advance better management. "Josh is a lot of help in this area," Dean says.
Josh, 20, a junior at Saginaw Valley State University, is studying mechanical engineering to bring that knowledge back to the farm. "I see the same excitement (for farming) in him as what I felt many years ago," Dean adds. "Josh can run virtually everything on the farm, and if there is something he doesn't know, I can show him and within five minutes he's running it as good as I can."

NEW PURCHASE: The Haubenstrickers recently bought a new sugarbeet harvester. Pictured are Dean and Donna Haubenstricker with their oldest son, Josh.
Public service
Dean has been chairman of the Frankenmuth Township Planning Commission since 1997 and has been chairman of the joint Frankenmuth City and Township Planning Commission since 2002. "Under his leadership, the township has preserved the agricultural 'greenbelt' around our popular tourist community, while still allowing for reasonable change and growth," Hecht says.
In a support letter, Tim Hildner, Frankenmuth Township supervisor, wrote, "His honesty, commitment and integrity are unsurpassed."
In addition to other leadership positions, Dean was elected to the Michigan Sugar West District Grower's Board in 2007 and has served as West District president for the past three years. Starting in the 1990s, and for 12 years, he served on the Saginaw County Farm Bureau — one year as president. He was recently re-elected to the county board.
The early years
Dean's father, Maynard, was a quiet man, but had plenty to teach by example. "Growing up, I liked to follow Dad around — he didn't get far without me," Dean says. "And, it didn't matter what he was doing. If he was running the row crop cultivar, I'd sit on the fender all day. That's where I wanted to be."
Dean was the oldest of four children, so he started running equipment at a young age. "When I was 10 years old, Dad had to leave a field to go empty a truck. I kept the combine going," he says. "I had a hard time learning out of a book, but I so enjoyed being outside."
After graduating from high school in 1980, Dean could focus on his true passion. The farm expanded to about 520 acres. "In the spring, he (Maynard) did the planting, I did most of the fieldwork," Dean says. "As time progressed, I did more and more — we worked well together." His dad is now 87 and retired.
Dean continued to live at home and work with his father until 1997 when he moved onto his own farm with his new bride, Donna, who grew up on a family farm only 2 miles away from where Dean grew up and was a lifelong member of the St. Lorenz Lutheran Church.  They also are active with the St. Lorenz Junior High and High School Youth Ministry.
"Now, her folks live just a mile and a half that way, and my parents a half mile this way," Dean says while pointing. "We are lucky to have family close by."
Dean praises Donna, who is a lunch runner and helps with the books, for her support in everything he does. She also has worked at the Frankenmuth Credit Union for 32 years and is now the vice president of finance.
Along with Josh, they have two younger sons, Samuel, 15, and Simon, 13, who have not yet set career paths.
"As I get older, I wonder how aggressive I should be," Dean says. "I have one son that wants to farm, but if I have more, I'll have to decide on the direction I want to go. But I definitely want them to decide for themselves if they want to farm or not."
Dean says the love of farming must be something that's in you. "For me, I feel like I get to make a living at my hobby," he says. "I never feel like I'm going to work — I just have fun every day. Sure, once in a while there are days that are not as fun as others, but I could never see myself doing anything else."

FAMILY OPERATION: Dean Haubenstricker farms 2,250 acres of corn, soybeans, wheat, sugarbeets and dry beans with his oldest son, Josh.
Master Farmer Profile
Name: M. Dean Haubenstricker
Farm: M. Dean Haubenstricker, more than 2,250 acres, owned and rented; sugarbeets and cash grain production of soybeans, corn, dry beans and wheat
Nominator: Larry Hecht and the Farm Bureau Community Action Group 
Leadership: Township planning commission chairman for more than 20 years; member of the Frankenmuth Joint City and Township Planning Commission, chairman for more than 16 years; member of the St. Lorenz Youth Board for four years
Ag leadership: Past member of the Saginaw County Farm Bureau board for 12 years, served as its president for one year; recently re-elected to the county board; member of the Michigan Sugar West District Grower's Board since 2007 and president of the West District Grower's Board for the past three years.
Awards: Farm Bureau Young Farmer of the Year in 1993; Frankenmuth Jaycee's Farmer of the Year in 1997
About the Author(s)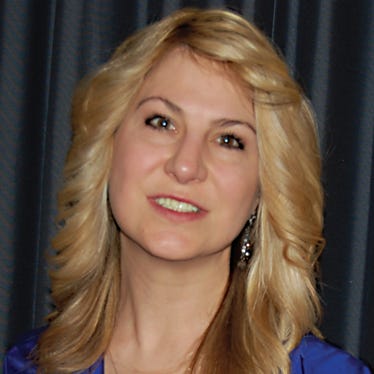 While Jennifer is not a farmer and did not grow up on a farm, "I think you'd be hard pressed to find someone with more appreciation for the people who grow our food and fiber, live the lifestyles and practice the morals that bind many farm families," she says.
Before taking over as editor of Michigan Farmer in 2003, she served three years as the manager of communications and development for the American Farmland Trust Central Great Lakes Regional Office in Michigan and as director of communications with Michigan Agri-Business Association. Previously, she was the communications manager at Michigan Farm Bureau's state headquarters. She also lists 10 years of experience at six different daily and weekly Michigan newspapers on her impressive resume.

Jennifer lives in St. Johns with her two daughters, Elizabeth, 19, and Emily 16.
Subscribe to receive top agriculture news
Be informed daily with these free e-newsletters
You May Also Like
---